PHOTOS: Woodbury County Courthouse past and present
The Woodbury County Courthouse, located at the southeast corner of Seventh and Douglas streets, opened in 1918. Take a look at the building through the years.
First courthouse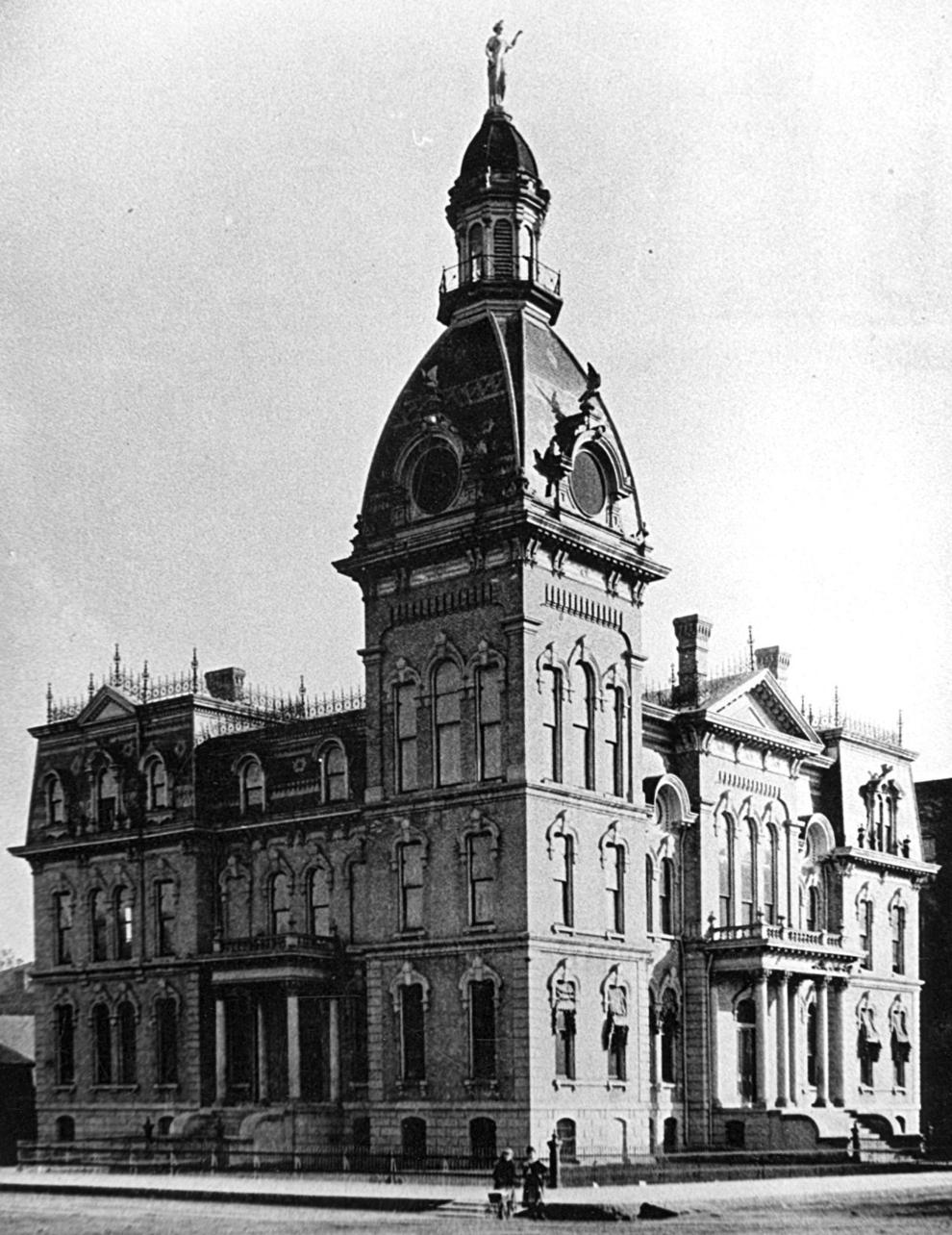 Courthouse construction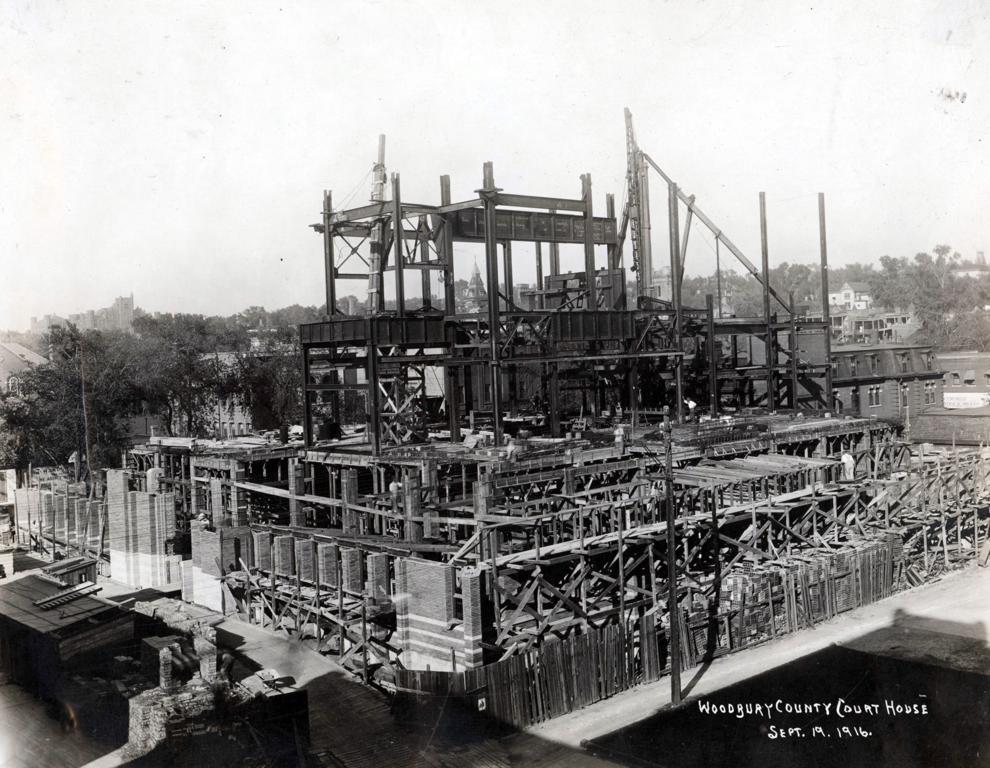 Courthouse construction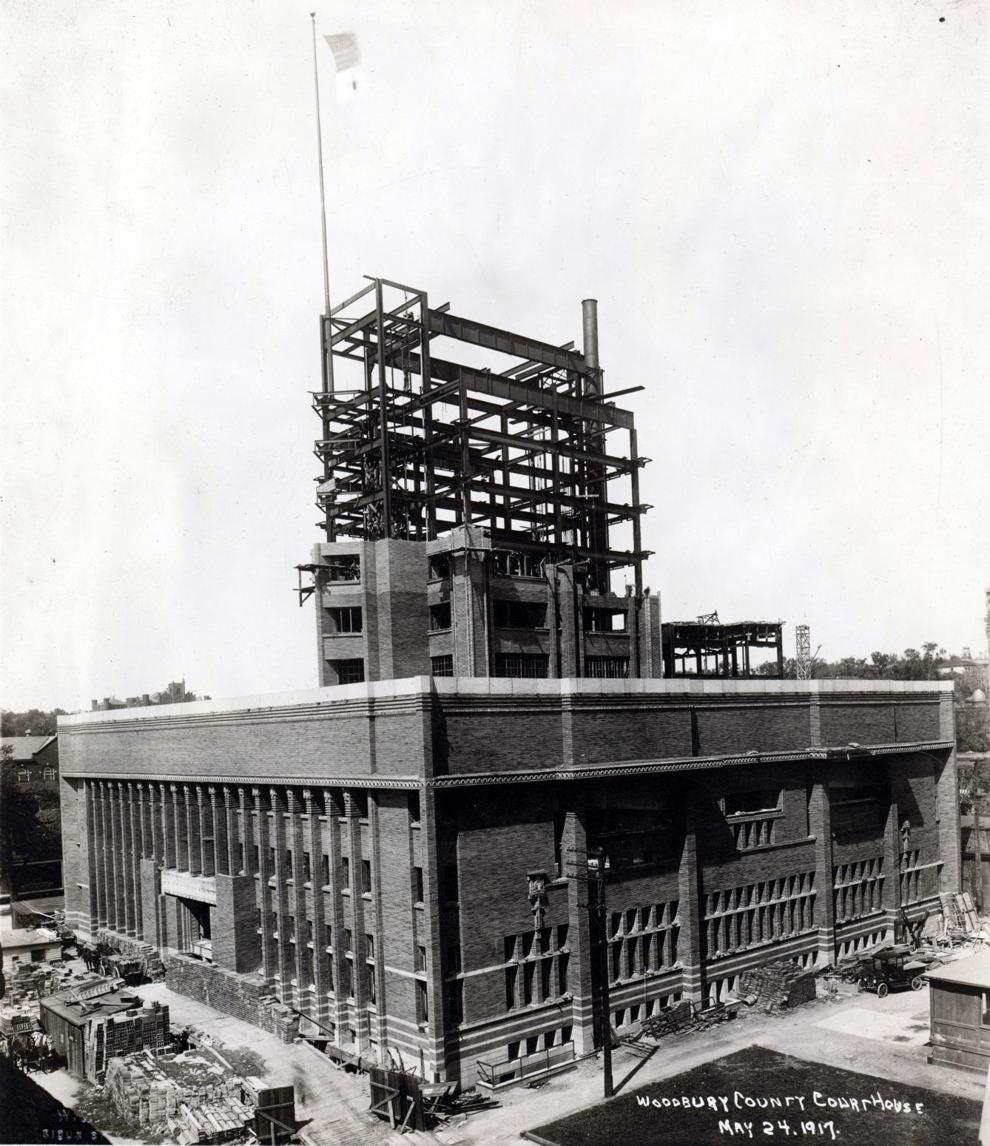 Courthouse drawing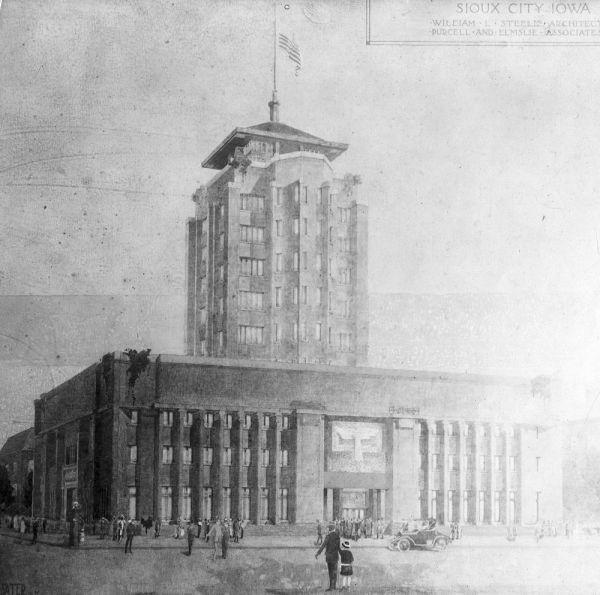 Courthouse dome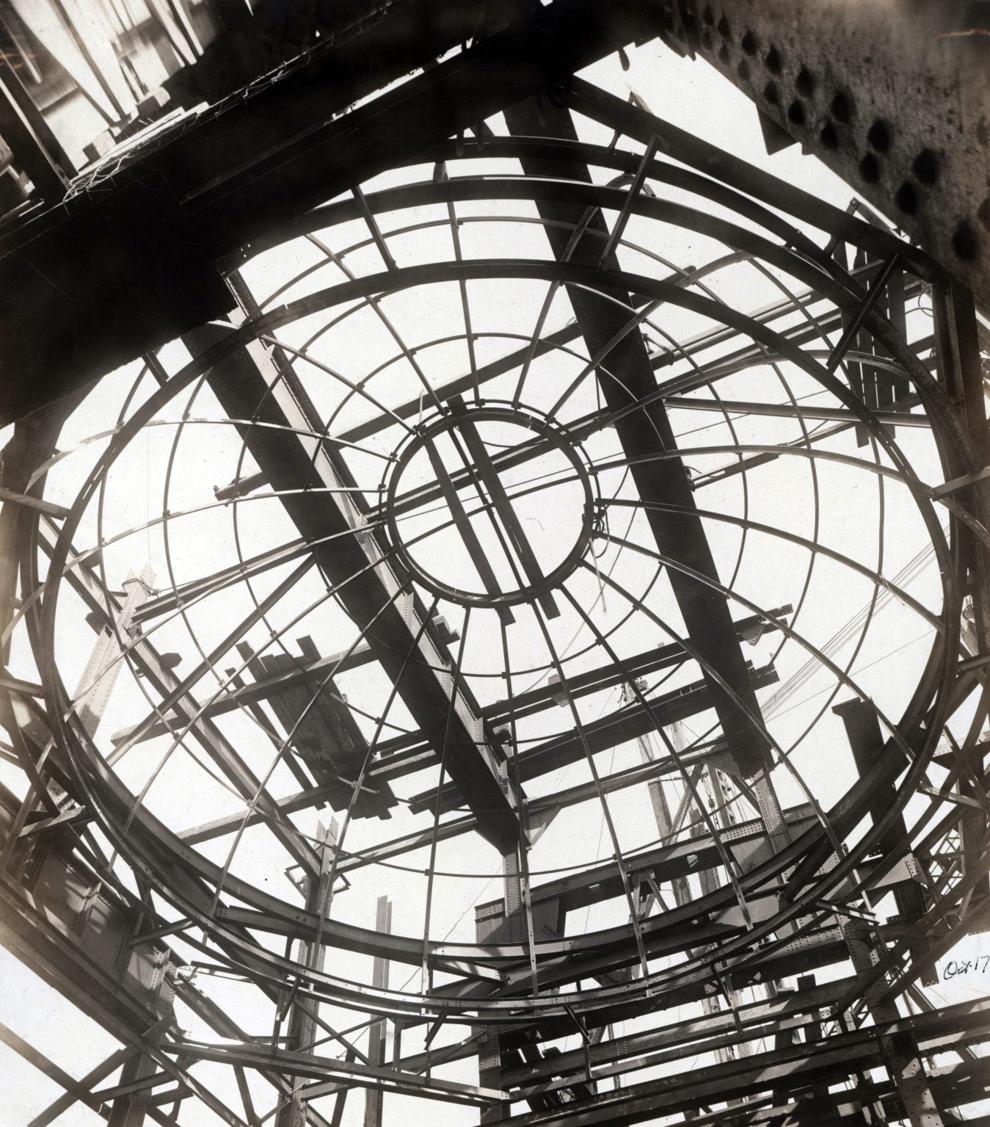 'Western Architect'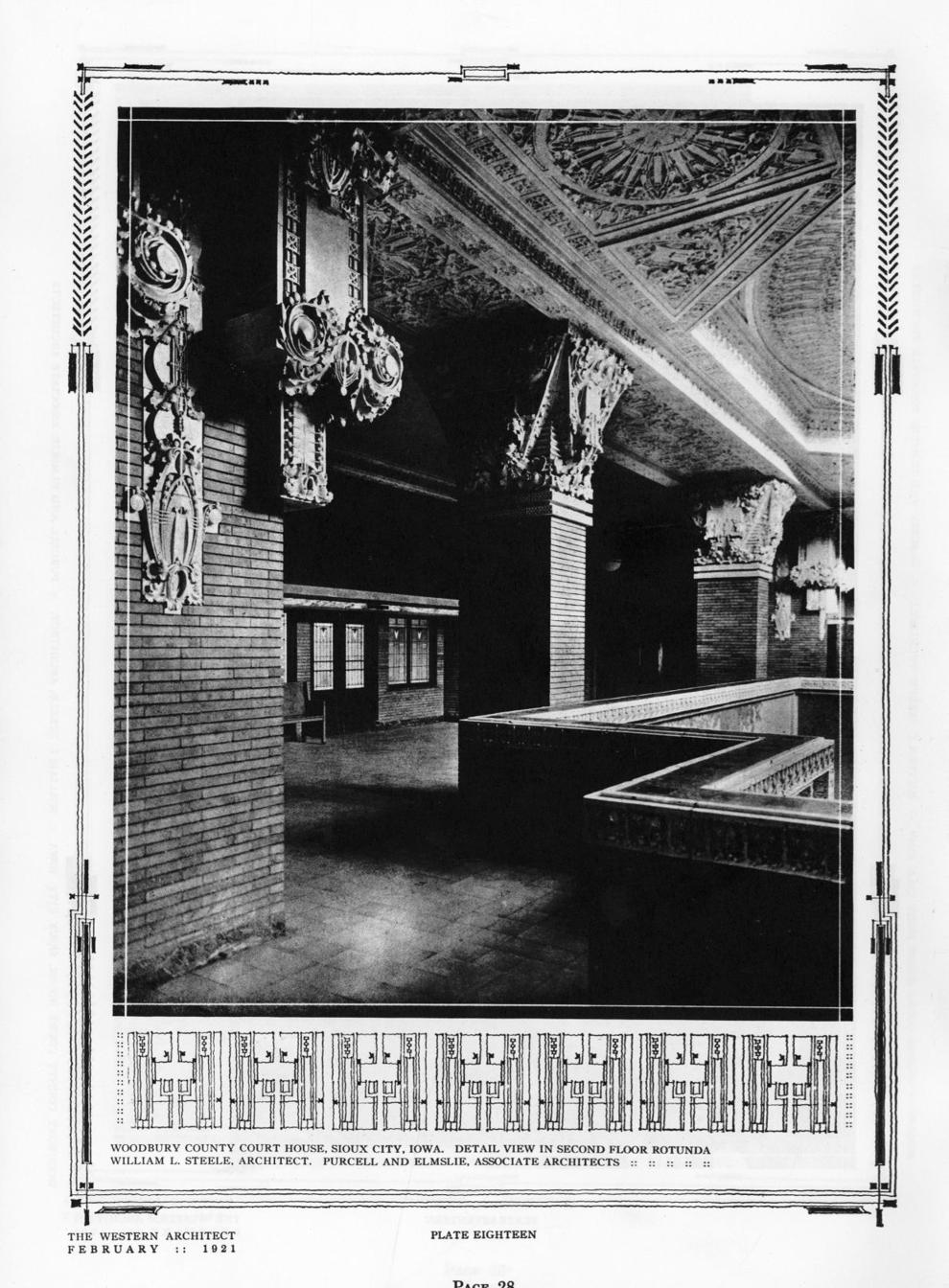 'Western Architect'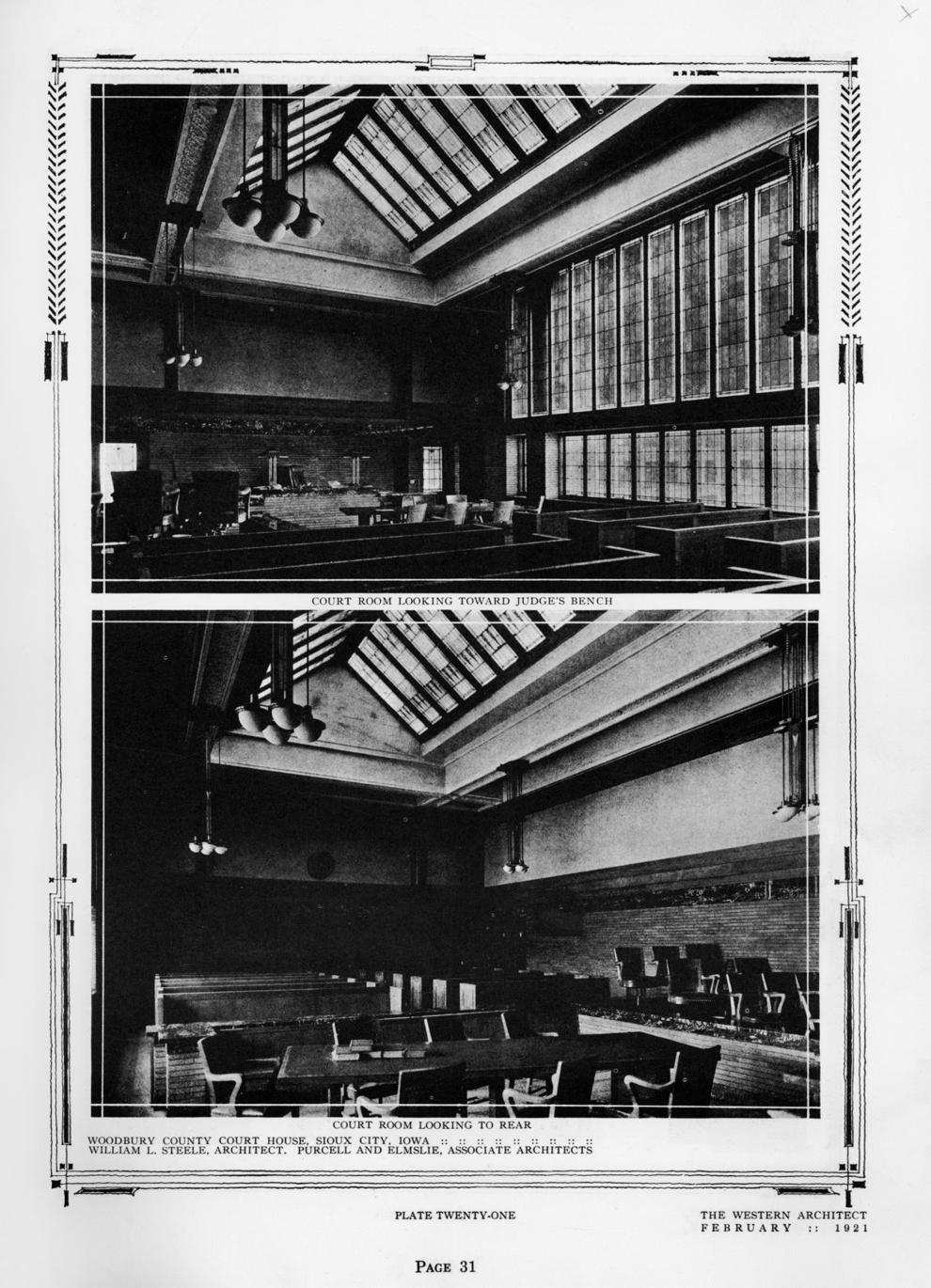 Courthouse and City Hall
Woodbury County Courthouse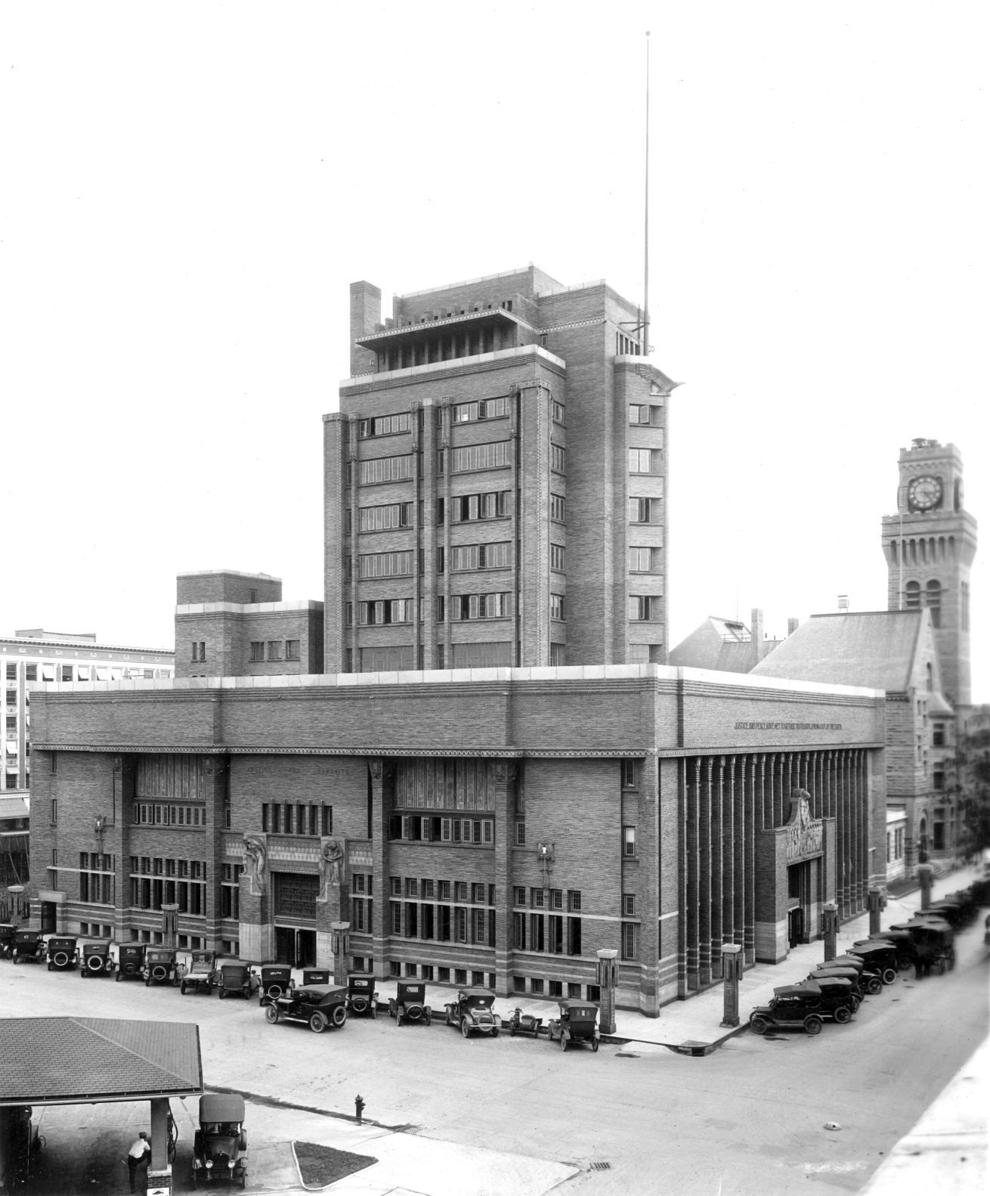 Courthouse interior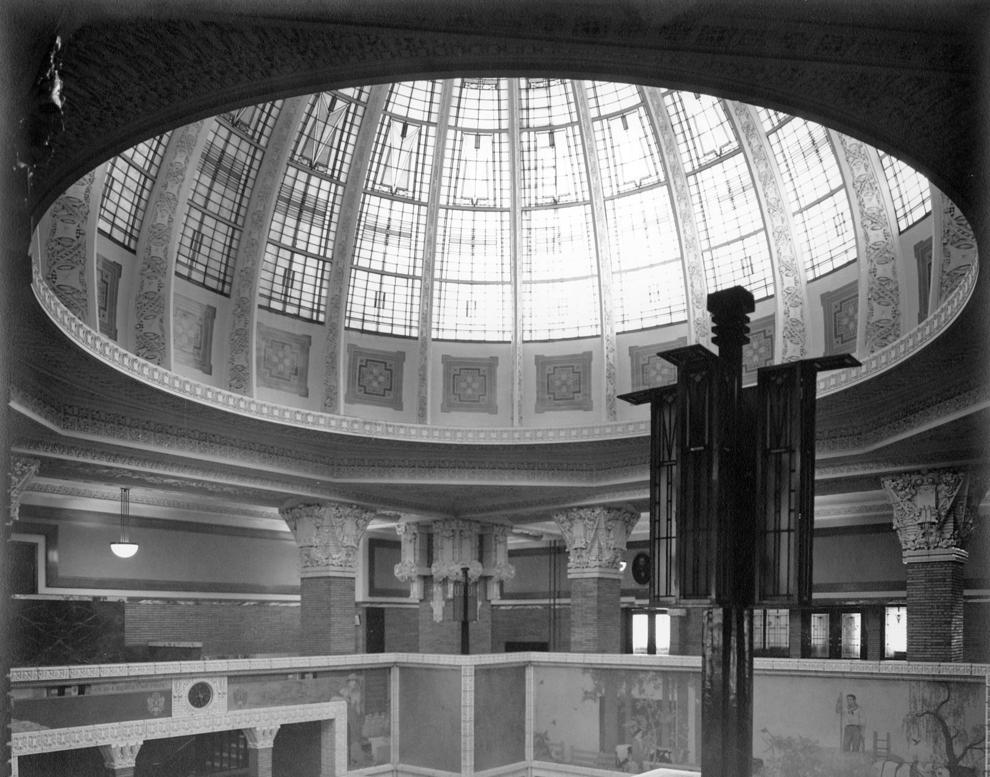 Light fixtures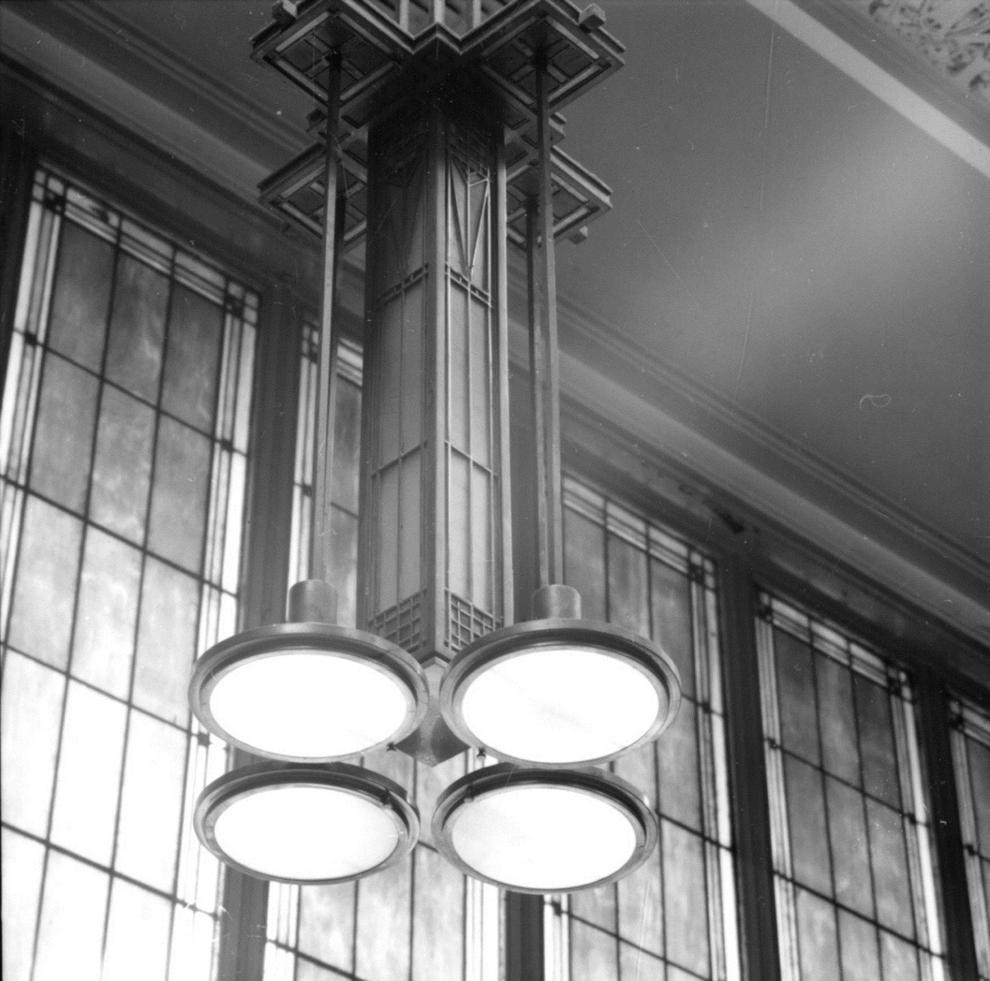 Courthouse mail chute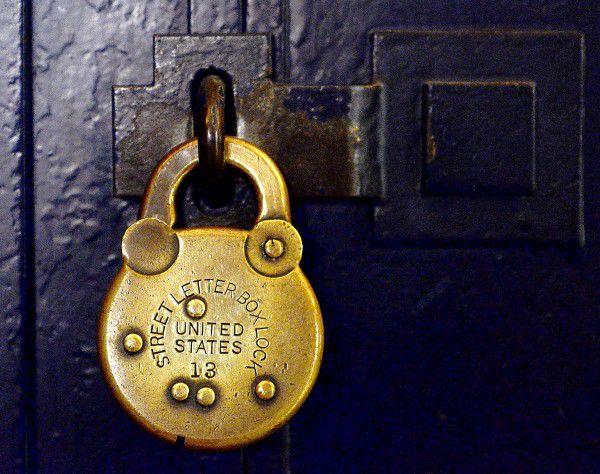 Courthouse security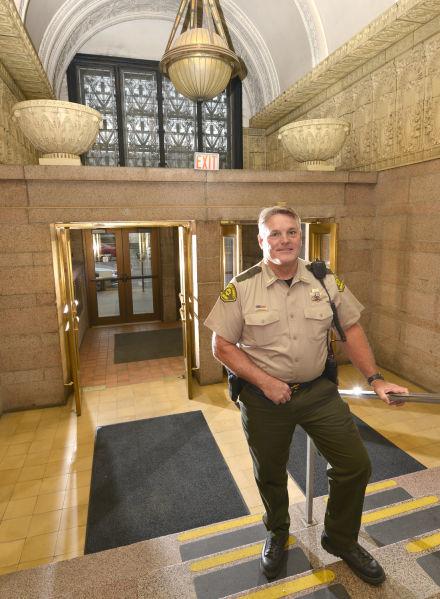 Courthouse elevators
Courtroom repairs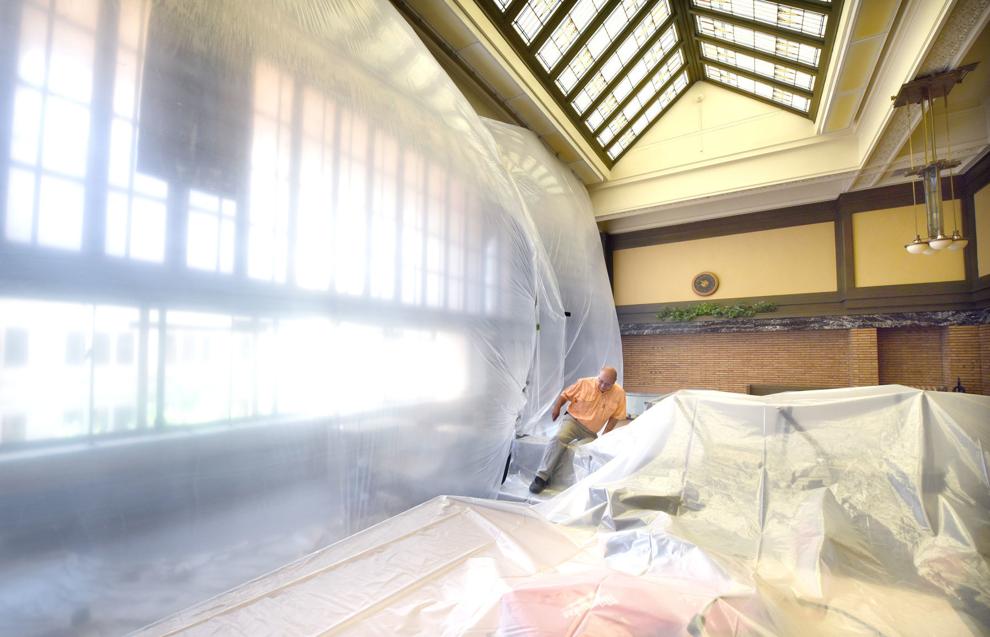 Courthouse terra cotta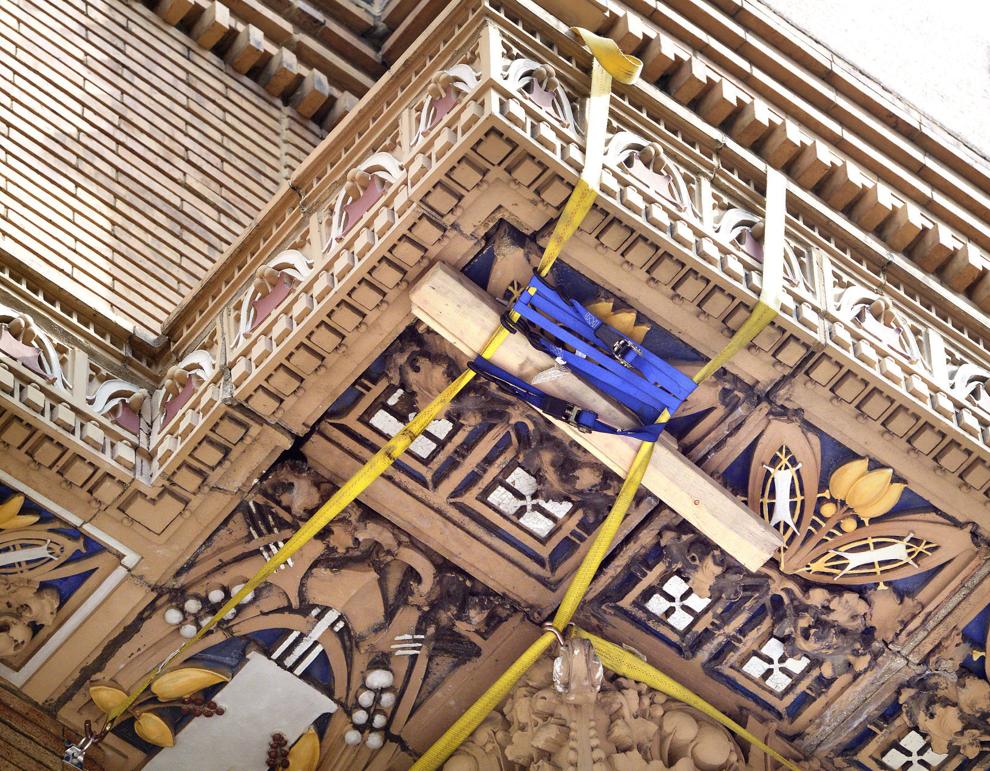 Courthouse terra cotta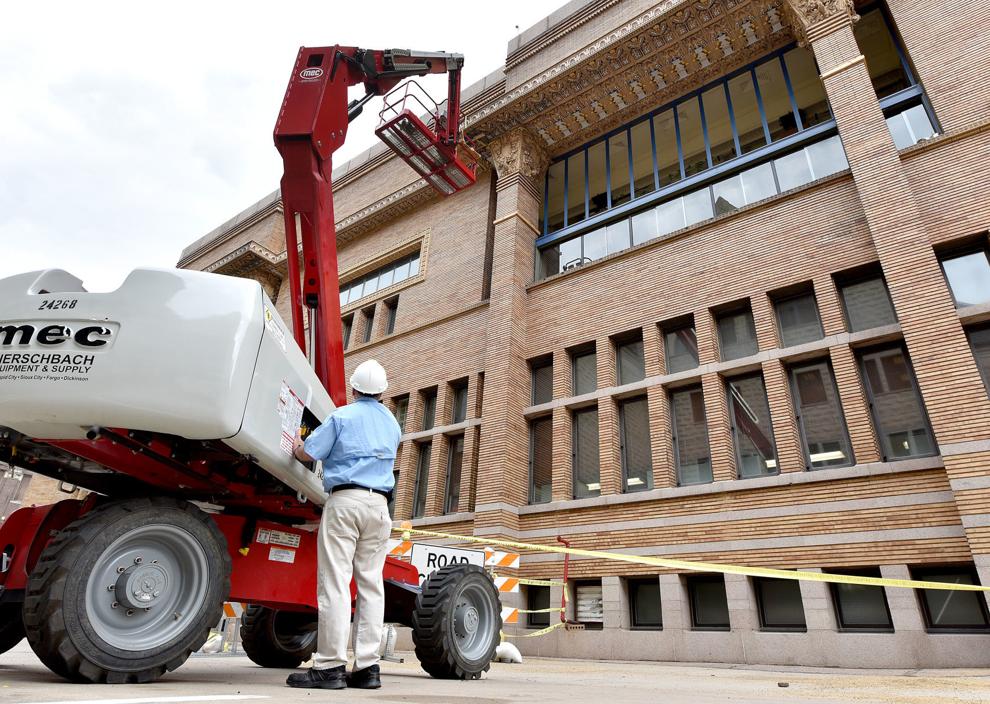 Election Watch Party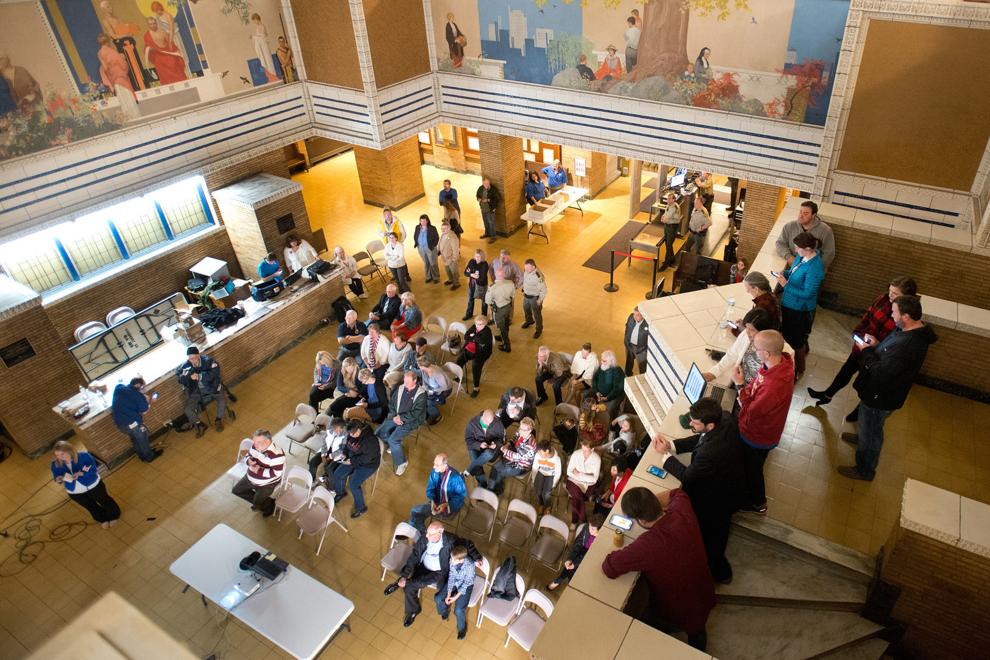 Courthouse repair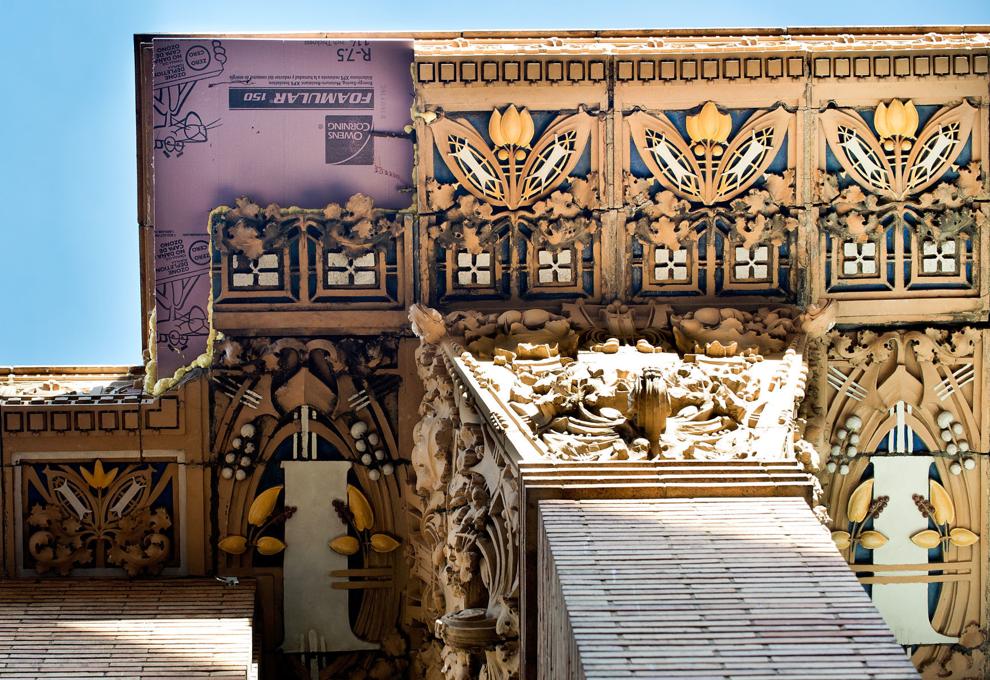 Courthouse architecture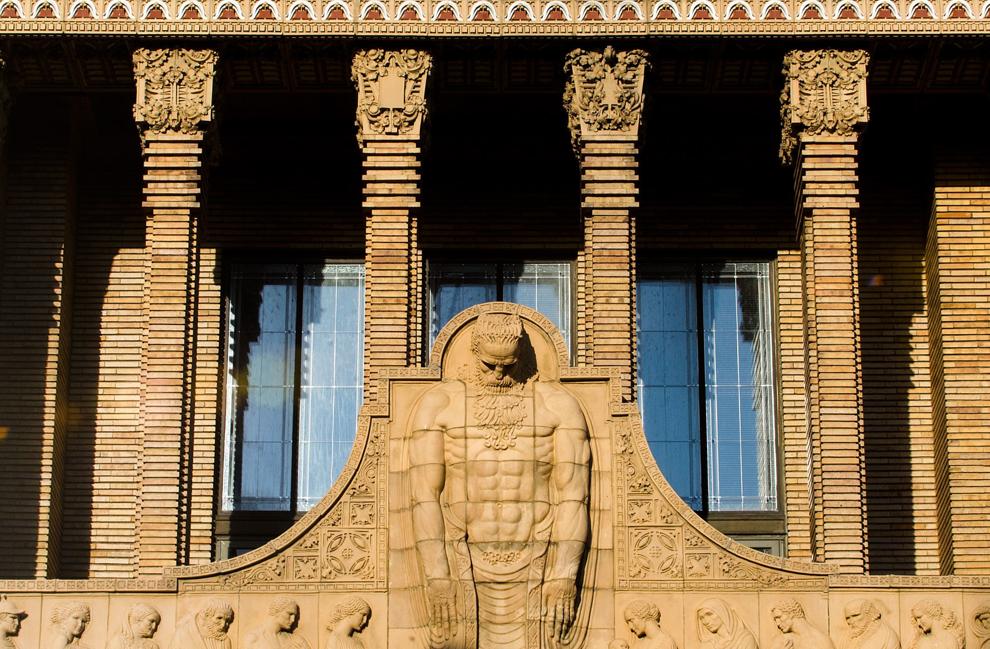 Courthouse architecture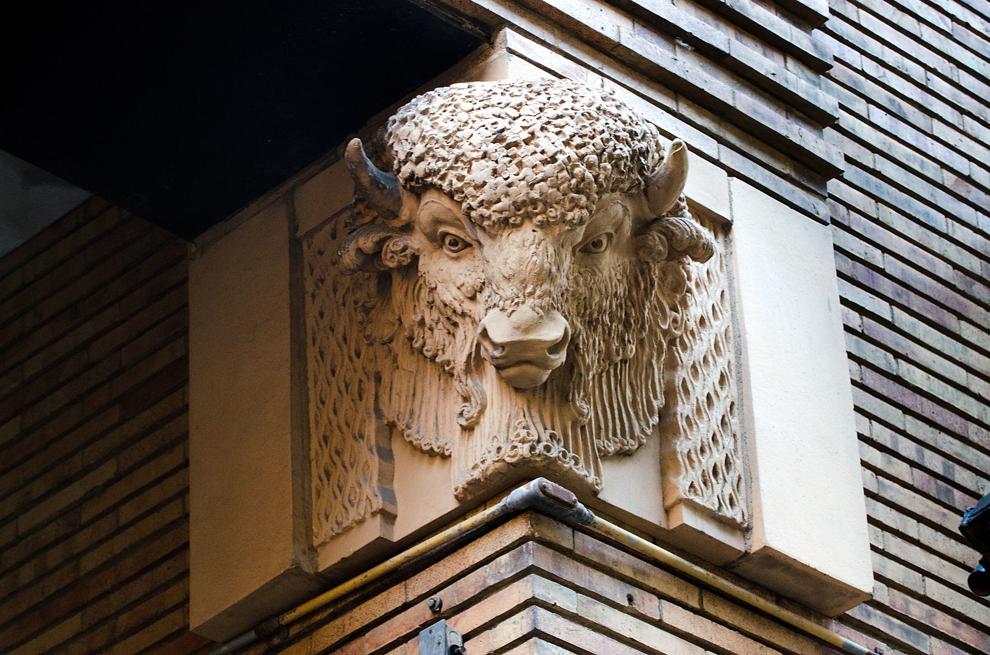 Woodbury County Courthouse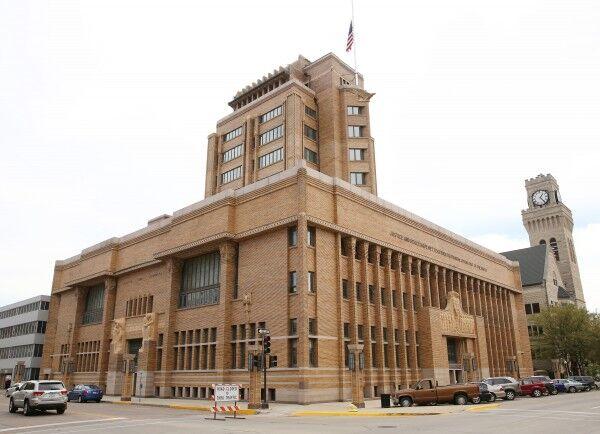 Related to this collection
Take one last look through our collections of marriage licenses issued in and around Sioux City in 2019.
Police say the victim went to the suspect's home to retrieve personal property. He was assaulted that day and later died at a hospital.
Police began investigating when the 3 1/2-month-old was taken to a county hospital. He soon was taken to the Mayo Clinic in Rochester, Minnesota, where he died a day later of blunt force trauma to the head, authorities said.
Enjoy the galleries featuring all of our archival looks back at Sioux City history, spanning auto dealers to corn palaces, right here.
DES MOINES, Iowa (AP) — Police say an officer used pepper spray on a 9-year-old and his 8-year-old brother who were carrying butcher knives on…
CEDAR RAPIDS, Iowa -- Iowa is earning kudos for its restrictions to prevent former state lawmakers from becoming lobbyists for two years after…
NORTH PLATTE, Neb. (AP) — The Nebraska State Patrol says troopers seized a cache of guns and drugs during a traffic stop on Interstate 80 near…
SIOUX CITY -- Before she began taking medical cannabis products from MedPharm Iowa in March, Lisa Severson said she would "completely black ou…
SIOUX CITY -- Sioux City Police have released the name of the man who was shot Wednesday near downtown Sioux City.
SIOUX CITY -- Among the five federal prison inmates the U.S. Department of Justice scheduled for execution on Thursday is an Iowa man who rece…
SAN DIEGO -- A judge in California on Thursday ordered a Sioux City husband and wife to be returned to Iowa to face charges of harboring a Gua…
Cristobal Francisco-Nicolas did not immediately request a detention hearing and will remain in custody for the time being. Amy Francisco did request a detention hearing, which is set for Tuesday.
Daniel Levering entered a plea agreement with prosecutors, who reduced the charge from first-degree murder in exchange for his guilty plea to the lesser charge.
LINCOLN, Neb. --  Eight people have applied for appointment as district judge in Nebraska's 6th Judicial District, which includes several nort…
Tarsila Ramirez of Sergeant Bluff had sued Smith in 2018. She said in her suit that without informing her, Smith inserted breast implants rather than gluteal implants during her December 2016 buttocks lift surgery.
Francis "Frank" Kistler is accused of attempting to persuade two girls to have sex between January and July, according to the U.S. Attorney's Office. Kistler, 60, used his cell phone and computer to send obscene material to the girls, prosecutors said.
"I enjoy serving," Scott told the Journal. "I just want to see some projects like the trails and the riverfront finished, as well as trying to get some of these streets improved."
STORM LAKE, Iowa -- A Storm Lake man has been accused of insurance fraud after authorities said he falsely reported his car had been stolen.
Chief U.S. Magistrate Judge Kelly Mahoney said it was a "close call," but found that Amy Francisco posed a flight risk and should be detained.
The woman's attorney says they believe the child ate a cookie made with marijuana. The toddler tested positive for THC when tested at the hospital.
Van Dyke came under the scrutiny of federal investigators in the late 1980s. In 1992, a federal jury convicted him of check kiting and lying on bank documents to obtain hundreds of thousands of dollars in personal loans to cover overdrafts at checking accounts at several banks.
"It's a war for public opinion, and it's a war, if you will, for minds rather than a physical one," Pate said, pointing to efforts by Russians, North Koreans, Chinese and others trying to disrupt the U.S. election process and weaken the American public's trust.
Julie Fischer said her appeal will proceed once a written decision is received. She said people have been overwhelmingly supportive of her. "It has been 99 percent positive, people supporting me. They know I'm a good teacher and a child advocate," Fischer said.
Scott ran unopposed in his last election, while Capron easily beat her challenger, Thomas Venesky, with 77 percent of the vote. An Oct. 8 primary will trim the field for the council seat.
DES MOINES -- Gov. Kim Reynolds on Thursday appointed Julie Schumacher of Schleswig to serve as a judge of the Iowa Court of Appeals.
Prosecutors say she took hydrocodone intended for two chronic pain patients at a nursing home in 2016, then faked medication logs to cover her tracks. Later, she took pain medication from another facility and replaced the pills with anti-psychotic and antidepressant drugs.
Before Judge Duane Hoffmeyer
According to court documents, Elmi Said stabbed Guled Nur after they began fighting inside their apartment. Said is accused of chasing Nur into the hallway while swinging at him with a knife and striking him several times.
U.S. District Judge Charles Kornmann sentenced Kenneth Chase to 17-plus years in federal prison, to be followed by four years of supervised release. Chase was ordered to pay $100 to the federal crime victims fund.
SIOUX CITY -- A Le Mars, Iowa, man has pleaded not guilty to driving drunk and causing a vehicle rollover crash that resulted in his passenger…
A clerk told officers that the suspect -- a male wearing a hoodie -- produced a handgun and demanded money. After he got the undisclosed amount of money, he fled on foot from the store.
The minivan caught fire after crashing. The 40-year-old woman was pronounced dead at the scene. Her name has not been released.
Ronald Taylor is accused of taking $22,883 for home improvements, paying his MidAmerican Energy bills and cash, the complaint said. Taylor has "wiped out" the man's checking account, and the man had no idea his money was gone, according to the complaint.
According to the U.S. Attorney's Office, the man admitted that from Oct. 20, 2017, through Nov. 18, he knowingly failed to register or update his registration as required by the Sex Offender Registration and Notification Act. 
After a day spent drinking Bud Light and cinnamon-flavored whisky, Guled Nur wanted one more beer. Elmi Said wouldn't give him one, his former girlfriend testified, a denial that escalated into an altercation ending in Nur's death.
The driver refused to pull over and attempted to outrun the officer, driving as fast as 60 miles an hour in a 35-mile-per-hour zone. He later abandoned the Cadillac and fled into a house. 
In issuing his latest sentence, the judge noted that James Richards failed to take responsibility for his crime, minimized his actions and expressed his belief that he was the victim.
Tod Deck on Aug. 1 ruled that Walker, 19, of Sioux City, was guilty of two counts of first-degree murder for the Jan. 28, 2018, stabbing deaths of his ex-girlfriend Paiten Sullivan, 17, and mutual friend Felipe Negron Jr., 18.
Police say a search of the 28-year-old man's cellphone revealed several nude photos of the girl. He has been charged with third-degree kidnapping and lascivious acts with a child and is in jail on a $30,000 bond. 
A threat was called into the Buena Vista Communication Center stating that three masked and armed subjects had entered the Storm Lake High School Football Stadium during a Friday night game.
SIOUX CITY -- The Woodbury County Board of Supervisors are holding a rural town hall meeting Thursday in Pierson, Iowa.
County Building Services Director Kenny Schmitz said two major pieces are moving toward framing the scope of a project that has an estimated cost of $49 million. The financial consultant will soon be selected, plus, "we are in the process of doing more detailed drawings" of how the jail could look.
A vehicle chased from Worthington, Minnesota, drove into Iowa and the Otter Creek southwest of Sibley. The driver, 29-year-old Isaac Dane Plentyhorse of Sioux Falls, ran out on foot and was apprehended by an Osceola County Deputy. 
The records say Ashley Eckard used the cigarette Sept. 15 last year to burn her daughter three times on a hand. The records also say Eckard told the girl to say the wounds occurred while sliding down a slide at a bouncy house.
REDWOOD CITY, Calif. (AP) -- Autopsy photos of the fetus Laci Peterson had been carrying before her death brought her husband, Scott, to tears…
Jason Beghe knows his voice sounds gruff.
After obtaining a search warrant, officers opened a moving van and found it full of store merchandise. Also inside were a credit card embossing machine, 15 forged credit cards, three laptop computers and numerous cell phones and flash drives.
Karen Merrick waited in a U-Haul van for a man outside Iowa State Bank on Dec. 12 and drove him away from the scene. She led authorities on a pursuit out of Le Mars and onto county roads before she was stopped in rural Plymouth County.
Under Nebraska law, it is a felony to procure alcohol to a minor if it results in injury or death to any person and was caused by a minor's consumption of the alcohol or impaired condition that resulted from the alcohol.
The Division of Criminal Investigation says that initial reports indicate the driver got out, displayed a gun toward the officers and fled on foot. The agency says officers gave chase, and that both the suspect and law enforcement fired multiple rounds.
A judge placed Sandra Martinez on probation for two years and gave her a deferred judgment in which the charge will be expunged from her record if she successfully completes her probation. She also must pay $2,600 restitution to Sears Holdings.
SIOUX CITY -- A Sioux City man was arrested for robbing a northside convenience store Wednesday night.
The investigation began when students at the school reported seeing a cellphone held in an open doorway leading to the locker room. A search of the phone revealed more than 100 images taken in the locker room as women were fully or partially naked.
Before Judge Zachary Hindman
Marriage licenses issued recently in Woodbury County:
The hearing concerns a new law that changes the selection process and length of service of the chief justice: Mark Cady's term will now end three years sooner than earlier mandated, and his salary will be reduced by roughly $8,000. 
Dwayne Schutt had previously been charged with an additional four counts of third-degree sexual assault of a child. Those charges were not included in the new information filed Friday.
Police say Jesse Azbill had given his son permission to drive the vehicle, and Azbill was in it when the little boy was struck Aug. 6 while riding a bicycle in Waterloo.
The 28-year-old received a deferred judgment, was given credit for previous jail time served and was placed on probation for two years. She was fined $750 and ordered to pay $4,422 in restitution.
City officials said they have had many meetings with the owner and its representatives regarding the safety code violations at 809 and 909 E. Seventh St. "To date, the buildings remain out of compliance," they said.
Judge Jeffrey Viken told 19-year-old Emery Arapahoe in court Tuesday in Rapid City that in 42 years as a judge, defense lawyer and prosecutor he has rarely seen the type of violence the defendant displayed.
The field manager of an Iowa hog farm said that a woman with whom he was having an affair told him last year she was deathly afraid of her husband — a man now accused of using a corn rake to kill her.
Eliot Stowe was arrested Nov. 20 and charged with murder, months after Cheryl Stowe's body was found wrapped in a rug in a well-hidden area near her home on June 27, 2018, a day after co-workers had contacted authorities to check on her because she had not shown up for work.
They pleaded guilty to two counts of negligent child abuse causing serious injury. Prosecutors reduced the charges in return for their guilty pleas. The plea agreement says prosecutors and defense lawyers will recommend five years of probation for each parent.
Julie Fischer is asking for a reversal of the board's decision, reinstatement to her former job and an award of back pay and benefits. No hearings have been scheduled.
SIOUX CITY -- The Sioux City Police Department made three arrests Thursday and seized large amounts of marijuana, cash and guns in connection …
"I certainly hope that to whatever extent it's possible, Mr. Walker, you use your time in prison to better yourself," said Judge Tod Deck, who presided over the trial in May after Walker waived his right to a jury trial. Walker did not speak at sentencing.
Before Judge Jeffrey Neary
Marriage licenses issued recently in Woodbury County:
The bodies were found early Friday morning after sheriff's deputies were called to the scene. A construction company worker had reported that one of his co-workers was missing. The company was working on a residential site near the sandpit.
Police were dispatched to the area after emergency dispatchers received a 911 call in which a child was crying that they were all alone before hanging up. Officers searching the area heard a small child crying inside an apartment and gained entry. 
The Storm Lake man is accused of passing fake bills at The Brew Convenience Store and the Yesway store in July. When he was arrested, police found another fake bill in his pocket, court documents said.
A jury found William Thoman guilty of asking Ken Jones to help him obtain a gun to commit the murder, but not of soliciting a hit man to kill the doctor. He was sentenced to 15 years in prison, with nearly 10 years suspended and credit for time served.
Officials say the case began last year when a concerned parent reported to police an inappropriate conversation she found on her 11 year-old daughter's Facebook account with Brian Lee Rhodes. 
Police assisted animal control Wednesday afternoon as they confiscated a dog they believed bit a person in the arm and hand last week. The person was treated at a local hospital.  
According to court documents, the man admitted touching the girl, whom he considered his girlfriend, and leaving hickies on her on Sept. 25. He also told police he had touched the girl about a month earlier.
Melissa Camargo-Flores' trial had been scheduled to begin Tuesday. It was the fifth time the trial has been continued. If found guilty as charged, she would face a mandatory sentence of life in prison without parole.
On four separate occasions, Stephanie Holbrook and another person sold nearly 1 pound of meth to a person who was cooperating with law enforcement.
A man inside an apartment began shooting at Guthrie County deputies and a local police officer attempting to serve a warrant. The wounded suspect finally surrendered after a roughly 90-minute standoff.
Marriage licenses issued recently in Woodbury County:
BOYDEN, Iowa -- The death of a Boyden man who was found dead in his burning home is under investigation by state and local investigators. 
SIOUX CITY -- A driver was arrested Saturday night after a collision at the intersection of Fifth and Jackson streets that temporarily closed …
The jury found that Derek McIntosh shot a cat belonging to a North Sioux City man and his girlfriend on May 5 in the cemetery in North Sioux City. He faces a maximum sentence of one year in jail for killing an animal.
Brent Mack previously has been charged with intentionally setting a corn crib on fire in Sac County in August. He is now accused of setting a fire, to which 20 area agencies responded, that destroyed three vacant buildings in Newell in 2017.
The 56-year-old man is wanted by the Woodbury County Sheriff's Office for a parole violation. He is on parole for second-degree arson.
According to court documents, the 31-year-old was involved in a verbal argument outside an apartment complex in the 1000 block of East Milwaukee Avenue when he fired a handgun in the air. No one was struck.
The investigation began when college students reported seeing a cellphone held in an open doorway leading to the locker room. The man, a janitor, told police he had been texting, but a search of his phone revealed more than 100 images. 
Mayor Pro-Tem Dan Moore said "the threat of litigation" triggered the need to revisit the ban. He said exceptions will need to be made for pit bulls that are service and companion animals. 
LaDonna Kennedy was arrested after officers observed an "overwhelming odor of raw marijuana" coming from the home. Investigators say 18 marijuana plants, several bags of marijuana and drug paraphernalia were found. She later resigned.
The districts, including Sioux City and Akron-Westfield, will combine to pay $650,000. The woman claimed in the suit that each district knew Kyle Ewinger, who is serving a 55-85 year sentence in Nebraska, had inappropriate contact with students.
In addition to her prison sentence for stealing refunds from her employer, Amy Inniss-Reyes was ordered to pay $3,359 in restitution to Exact Eye Care.
The five supervisors unanimously a financial adviser and law firm, both of Des Moines, that will serve as counsel if bonds are eventually sold to fund a jail that could cost $49 million.
Jeffrey Rosenbaum, 56, was found hiding in a bush near a Westside business on Sioux City's west side. He was wanted by the Woodbury County Sheriff's Office for a parole violation.
The orange Continental giant rabbit was reported stolen from its pen on Monday. It is valued at $450.
See the nearly 800 miles of roads set to receive a thicker layer of gravel over the next five years.
After casting the lone vote against the resolution, Taylor told the Journal the county "has plenty of work to do on behalf of taxpayers," so it is misguided to dedicate county employees to a federal government role.
SIOUX CITY | Four women from Milwaukee, Wis., were arrested in the wake of a prostitution sting Wednesday night in Grandview Park.
Police say the man's actions followed an argument with his father on Aug. 5, in which father is accused of punching son. Police say the younger man used a garden hose to douse the flames as soon as he started the fire.
All three are scheduled to appear again in court on Dec. 12. One remains in the Fresno County Jail with bail of $1.5 million; the other two involved also remain in custody with bail set at $1 million.
Federal court records say the 44-year-old man faces 13 counts of wire fraud and two more of bank fraud for acts committed between October 2014 and October 2019.
SIOUX CITY -- Four of five people arrested in connection with an incident in which gunshots were fired at a Sergeant Bluff house now face fede…
SIOUX CITY -- Sioux City police are investigating a Wednesday incident in which shots were fired on the city's west side.
Councilwoman Rhonda Capron said she supports the development of the riverfront, which she said is the city's "jewel." Challenger Julie Schoenherr said she wanted to see "more of an attraction" to make the riverfront a destination.
She was also ordered to pay restitution of $59,991 to the Social Security Administration, $9,079 to South Dakota Medicaid and $9,705 to the South Dakota Supplemental Nutrition Assistance Program.
The day care was closed as the investigation continued. It's not clear whether investigators think any children at the day care appeared in any porn. The 26-year-old man worked there as a night manager.
The woman told officers he had beaten and kicked her at their home and hit her with a chair after she tried to keep him from driving drunk. She also said he'd tried to drown her in the pond about a month earlier, but a neighbor intervened.
Because the answer is we, largely, are satisfied, members of our editorial board today endorse incumbent Bob Scott for re-election as mayor and incumbent Rhonda Capron for re-election as a council member. 
LINCOLN, Neb. --  A Fremont, Nebraska, lawyer has been chosen to fill a vacant district judge position in the 6th Judicial District, which inc…
From a field of six strong candidates for four seats on the Sioux City Board of Education this year, The Journal editorial board today endorse…
Marriage licenses issued recently in Woodbury County:
Deputies arrived at the home to find a 56-year-old woman dead. Investigators determined that debris from the explosion killed her. 
The Iowa State Patrol says a Ford Taurus went through a stop sign and struck the passenger side of a Ford Windstar minivan. 
A social worker said the boy would likely die within six months to a year without treatment, and that the cancer could become more resistant by missing appointments even after treatment resumes.
The 41-year-old woman is wanted by the Woodbury County Sheriff's Office for a probation violation. She is on probation for second-degree burglary.
According to the U.S. Attorney's Office, the woman admitted to selling more than 7 pounds of methamphetamine from July 2017 through April 2018 from a house that was within 1,000 feet of Cook Park in Sioux City.
Authorities were alerted to the fire at approximately 8:15 a.m. Firefighters say they saw smoke coming from the roof when they arrived on the scene.
According to the U.S. Attorney's Office, the woman admitted that she opened mail and/or stole mail and took at least $395 as well as narcotic medications prescribed to others.
An indictment alleges that while Adam Smith worked in Michigan, he falsified patient medical records and miscategorized cosmetic procedures to make them appear eligible for Medicare and Medicaid reimbursement. He began practicing in Sioux City after leaving Michigan.
STORM LAKE, Iowa -- A Laurens, Iowa, man was placed on probation Monday for threatening another man at Walmart in Storm Lake with a handgun.
Woodbury County Sheriff Dave Drew said little about the investigation, which centers on a death that occurred at a home that caught fire. The homeowner, David Davenport, died Friday following a stroke, according to his obituary.
A proposal to raise the legal age on tobacco and electronic smoking and vaping products got some attention during the 2019 legislative session but was not approved. "I think that would be maybe something that might help, moving forward," she said.
The candidates include a persistent school administration critic, people who have worked in education or on school-related groups (four of the six) and the former leader of a taxpayer watchdog group. 
The suspect was located after a K-9 was used to track him down, and he surrendered without further incident. A second individual was also arrested stemming from an active warrant.
Police say they were called to the scene shortly before 9 a.m. Monday. They did not release another other information, but say they'll identify the dead person after relatives have been notified.
The man stabbed his wife of 42 years to death in April, hours before she was set to learn about financial problems he had tried to hide from her, police alleged in court documents filed Tuesday.
The Iowa Department of Transportation has issued more than 46,000 "Blackout" plates since July 1. That makes it the state's most popular specialty license plate, surpassing the University of Iowa plate that 30,088 plates in circulation.
Activists and relatives of the 13-year-old girl struck by a police officer trying to break up a fight said Monday the officer's actions were part of a pattern of using excessive force against Native Americans in South Dakota.
Barbara Kavars was found guilty on 14 counts of misdemeanor animal neglect in connection with the operation of a puppy mill near Manly, where she kept nearly 150 dogs. Many dogs were emaciated, some had skin inflammations and one had to be euthanized.
SIOUX CITY -- Storm Lake Public Safety Director Mark Prosser has been named the director of pastoral planning for the Diocese of Sioux City.
For the first time, officials disclosed they are probing an unspecified incident that occurred at the home Thursday, which they said led to the suspicious death investigation.
Sioux City once had up to 15 national banks, all of which could've printed their own bills. "There's a lot of notes that they've never found one -- South Sioux City ... produced a national banknote and there's never been one found," one collector said. 
The man eventually left with the bill, but without a new account. Police say they want to check on his welfare and make sure he was not the victim of a crime.
Deputies in Lincoln County, in southeast South Dakota, tried to arrest the 30-year-old suspect from Hudson on charges of simple assault domestic violence last week, but the man resisted and swung a lamp at them.
According to Spencer police, the man entered Dynos Convenience Store and attempted to buy a can of beer. While speaking with the clerk, he allegedly displayed a firearm tucked in his waistband and demanded cash, with which he fled the store.
An incident that officials believe resulted in Davenport's death occurred while he was visiting a house he rented to others. At around 11 p.m. Thursday, occupants of the rental home had called 911 to report a "man down," authorities said.
In the plea agreement, Andrew Nissen admitted he drove Isaac McDonald to the 300 block of Alice Street in Sioux City, where McDonald shot John Mercure in the head with a handgun to keep him from talking to police about drug trafficking and firearms.
Approximately 40 investors lost more than $550,000 as a result of Lon Friedrichsen's actions, according to a complaint. After incurring massive losses for his investors, Friedrichsen then allegedly disappeared and refused to communicate with them.
What, if any, changes Iowa lawmakers will make to the state's multimillion-dollar mix of tax incentives remains unclear as the 2020 legislativ…
Linn County Sheriff Brian Gardner said Wednesday that he finds the allegations against deputy 48-year-old Robert Amos "extremely concerning" and that he has placed him on paid leave pending an internal investigation.
During a traffic stop, a police drug dog indicated the presence of drugs in the vehicle, and a search turned up the marijuana, which was concealed in bags in the SUV's cargo area.
Police say the man called 911 saying the boy had fallen and hit his head getting out of a bathtub and had stopped breathing. Medical scans showed a severe brain injury, and doctors noted bruising on the boy's body.
The man admitted in a police interview last year to having sex with a 15-year-old girl over a five-month period. He told investigators he barely knew the girl but one of his split personalities, Dante, had sex with her multiple times.
According to a 2018 Pew Research survey, roughly 3-in-10, or 29 percent, of U.S. adults reported that they make no purchases using cash during a typical week, up from 24 percent in 2015.
The final vote will be made by the council after the animal control chapters of the City Code have been reviewed and further revised, the city manager's office said.
The jury also found that Lee Hilka, now the CEO of Tri-State Specialists in Sioux City and the newly opened Riverside Surgical Center, conspired with Tri-State to intentionally interfere with doctors' contracts with Pierce Street Same Day Surgery.
Charles Rhines is scheduled to die by lethal injection next week in the 1992 stabbing of a 22-year-old doughnut shop worker. He lost two other appeals to delay his execution last week.
"Simply because you were on duty does not absolve you of criminal liability," Magistrate Judge Kasey Sorensen said. Derek McIntosh declined to make any comments to the court before he was sentenced.
Elmi Said had been charged with second-degree murder, but after eight hours of deliberations, jurors found him guilty of voluntary manslaughter, a lesser charge. Had he been found guilty as charged, he would have faced a 50-year prison sentence.
Rare be the risk-free, profitable place to park your money. But there are strategies to keep your money as safe as possible and still get something of a return on it. That's where Sterk comes in.
The fines for pet owners found responsible of failing to prevent bites and attacks would increase to the maximum amount of penalty the city can implement under a municipal infraction. Regular license fees would also rise.
Marriage licenses issued recently in Woodbury County:
The woman, according to court documents, "looked right at the corrections officer and spit towards him, striking him in the chest area" in Sioux City on Friday. 
The woman allegedly set fire to a roll of paper towels, and despite another woman's efforts to stop the flames, a vacuum cleaner caught fire. Then, the suspect fled and stole a truck owned by a third individual. 
Allison Lundgren, 30, is accused of breaking into numerous Storm Lake homes from December through October and stealing prescription drugs. She faces 37 criminal counts.
SIOUX CITY -- The U.S. Marshals Service Northern Iowa Fugitive Task Force is seeking the public's assistance in locating the following person:
Before the council unanimously advanced the measure, Councilman Alex Watters said that the proposed fee hike is to encourage pet owners to spay and neuter their dogs and cats. He said pets not spayed and neutered are "very taxing" on city services. 
This is the first time that school board elections have been held at the same time as municipal elections, following a change in state law. Backers hope moving school elections from September to November will increase voter turnout.
According to a complaint, the man took a rental deposit on a home he wasn't authorized to rent, posed as an electrician and never completed work, and took payment for roof repairs he didn't perform.
SIOUX CITY -- Siouxland voters are joining others across Iowa in casting ballots for mayor, city councils and local school boards Tuesday, and…
An investigation discovered $32,703 in fraudulent charges after a co-worker discovered evidence of the scheme and reported it to police. A man then split the money with Sandra Lalumendre, who was his manager.
Deb De Haan, a three-term incumbent, captured 76 percent of the vote. The mayor exhaled deeply during an interview when results became final. "(I'm) relieved, humbled and incredibly supported by the citizens of Orange City," she said. 
Schoenherr edged Capron by 372 votes, 51 percent to 48 percent, according to unofficial results from the Woodbury County Auditor's office. "I think I won because I think that I really resonated to the people of Sioux City," Schoenherr said.
Board chairman Keith Radig said he could not address why Danielle Dempster left the position and whether it was a voluntary resignation. The severance agreement, a copy of which was obtained by the Journal, does not specify a reason for her departure.
Maria Gonzalez-Diego waived her right to a preliminary hearing in Dakota County Court and was bound over to Dakota County District Court, where she is scheduled to be arraigned on Dec. 3. She faces a charge of vehicular homicide.
According to court documents, the man gave five people each a digitally produced check with his name on it, ranging in value from $30,000 to $600,000. 
The grand jury indictment against 26-year-old Titus Miller includes two counts of sexual exploitation of five children. Miller had already been charged with production of child pornography and faces state charges of child sexual assault.
Sioux City Police Department Detective Brad Echter on Friday said the child died 15 months ago after experiencing numerous severe and life-ending injuries when in the care of the suspect.
A judge said that given the numerous robbery, theft, assault and burglary convictions in the man's past, he would have preferred to sentence him to 15 years in prison, well above the guideline range. He instead settled for 144 months. 
Read recent sentencing reports in Woodbury County.
An autopsy revealed multiple head injuries, retinal hemorrhages in the girl's eyes, a kidney injury and other "intentionally inflicted injuries." She had died from complications caused by multiple blunt-force injuries; her death was ruled a homicide.
Following a mistrial earlier this year, the woman was convicted in September of second-degree murder in the baseball bat beating death of a 22-year-old bartender. Police have said the two were in an intimate relationship.