Next year, the Sioux City School District will be without a school named after a United States President for the first time in 125 years. How …
SIOUX CITY | Shirley McLeod couldn't help but smile as she looked at a painted mural with the inscription "Thanks for the Memories, 1892 - 1972."
SIOUX CITY | Every so often, to keep a hand in it, I do a column on an old Central High grad. The last one, George Koval, earned his diploma i…
Murals installed at Southern Hills Mall in Sioux City during the 2003 Lewis and Clark Bicentennial are coming down as part of a project to spr…
SIOUX CITY | When the first students walked through the doors at East High School, not all of the teenagers were glad to be going to a new school.
ONAWA, Iowa | The public is invited to help historians and re-enactors celebrate the 28th anniversary of the Lewis & Clark Festival on Jun…
CONSOLIDATION: School officials of South Sioux City and Dakota City are expressing hope that consolidation of the two school districts will be…
SIOUX CITY -- Jack Langley quit Central High School as a sophomore to see the world.
Sioux City's interests in public schools was plainly manifest in yesterday's vote on the $135,000 bond issue and the tax levy of $60,000. The …
SIOUX CITY -- Tim Orwig, author of "Morningside College: A Centennial History," will present a lecture at 7 p.m. Monday in Morningside's Olsen…
WAYNE, Neb. -- Just about every college campus has that one landmark.
The high school has been closed for almost four decades, but that doesn't mean its alumni's allegiance is gone.
 VERMILLION, S.D. – As he was growing up in Brookings, S.D., Andre Larson was reluctant to have friends over to his house.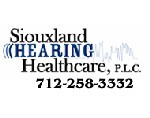 Siouxland Hearing Healthcare P.L.C.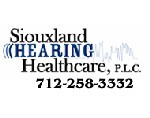 Siouxland Hearing Healthcare P.L.C.
HUDSON, S.D. – For years, Hudson Public School students heard the same reminder every morning.
If not for one vote, Wayne State College might not even exist today.
What were the mascots for the old Sioux City high schools, like Leeds High and Riverside High? What were their school colors? -- Moville, Iowa
The non-profit, Castle on the Hill Association, which has long worked to save old the Central High School, will remain involved in the redevel…
The former Sioux City Central High School, familiarly known as the Castle on the Hill, is undergoing a transformation into unique and affordab…