Vault through the history of healthcare in Sioux City, from its first hospital to modern-day, state-of-the-art medical facilities.
A jury of Northwest Iowa housewives and farmers handed down a verdict in Sioux City, which, if upheld, could rock the erotic literature indust…
Mercy Medical Center is a member of CHE Trinity Health, the fourth largest Catholic health care system in the United States.
SIOUX CITY -- Teresa Worrell and Jim Noble, still nurses at Mercy Medical Center - Sioux City, say they were a little concerned in 1986 when t…
There are thousands of stories of women, children, and their families who have been served by Crittenton Center in Sioux City over the past 11…
When Chris and Lisa Fathauer of Sioux City welcomed their first child, Alexander, into the world Tuesday at the Birth Center at St. Luke's Reg…
"It takes an entire hospital to care for a burn," Dr. Larry Foster said. He should know.
Nearly 2,000 babies were born last year at St. Luke's Regional Medical Center's Birth Center, a record number for any year since the unit open…
The Center for Preventive Medicine is now open on the campus of St. Luke's Regional Medical Center to identify a person's risks for heart atta…
Dr. Ralph M. Stanifer, has been named vice president for medical affairs and chief medical officer at St. Luke's Regional Medical Center. Whil…
The Rev. Dr. Charles E. Mason, the United Methodist pastor who played a key role in the creation of St. Luke's Regional Medical Center, died T…
John D. Daniels stepped down as president and CEO of St. Luke's Health System Monday, saying he felt it was time for a change for both him and…
It was a hot, summer afternoon in the community of Santee, Neb., and eight children, ranging in age from 4 to 15 years old, noticed a way to cool off.
Dr. Dwayne E. Howard, 79, of Sioux City and McCook Lake, S.D., died Monday, June 25, 2001, at a Sioux City hospital.
Dr. Howard E. Rudersdorf, 82, of Sioux City died Sunday, June 3, 2001, in Lincoln, Neb.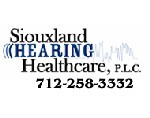 Siouxland Hearing Healthcare P.L.C.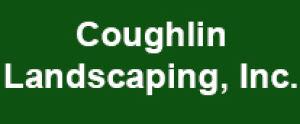 Coughlin Landscaping, Inc