PHOTOS: Sioux City hospitals past and present
Vault through the history of healthcare in Sioux City, from its first hospital to modern-day, state-of-the-art medical facilities.
Samaritan Hospital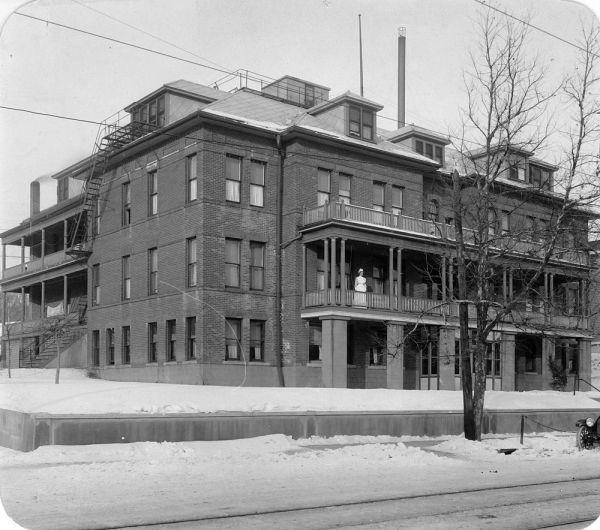 Hospital at 28th and Jennings streets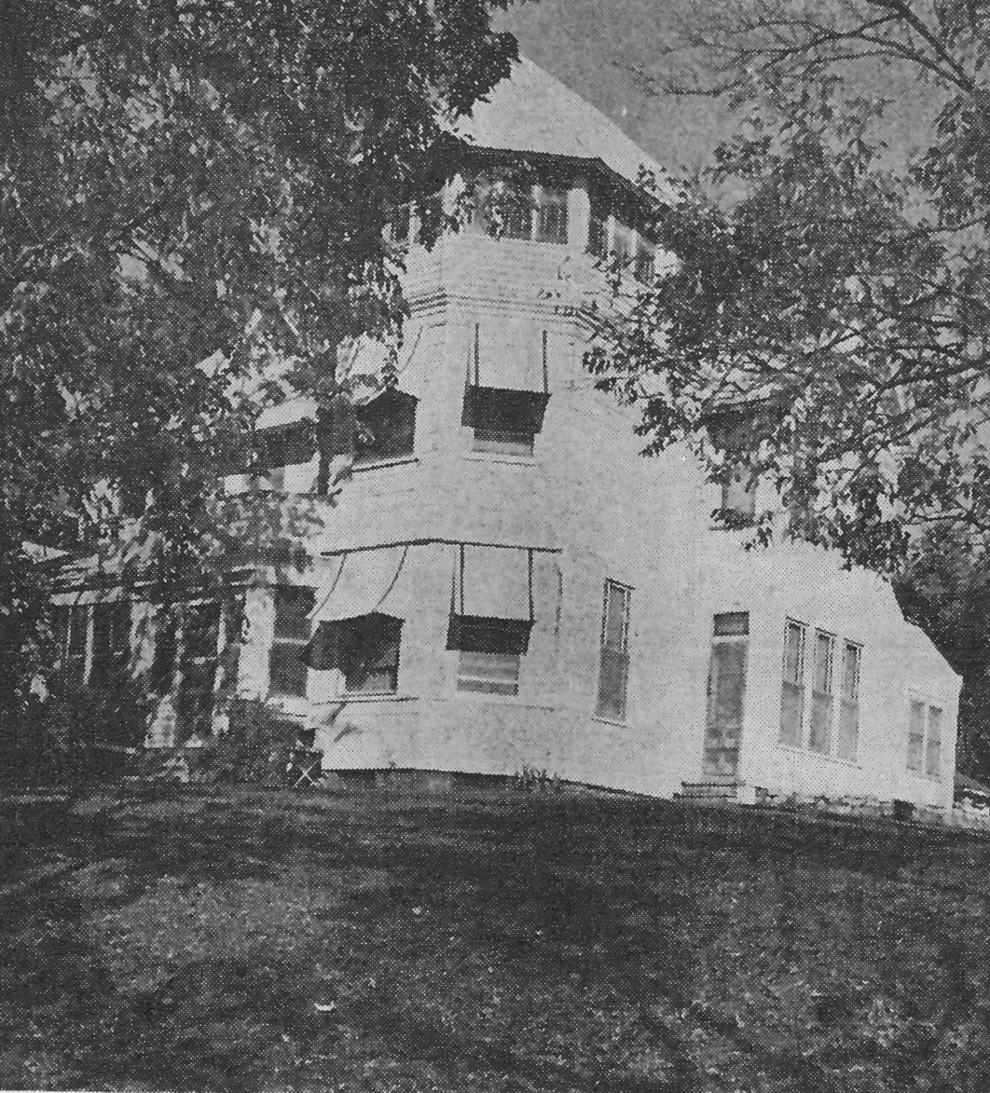 St. Joseph Hospital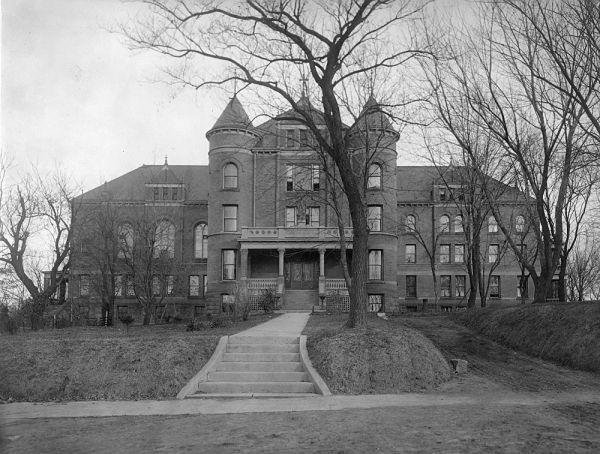 St. Joseph's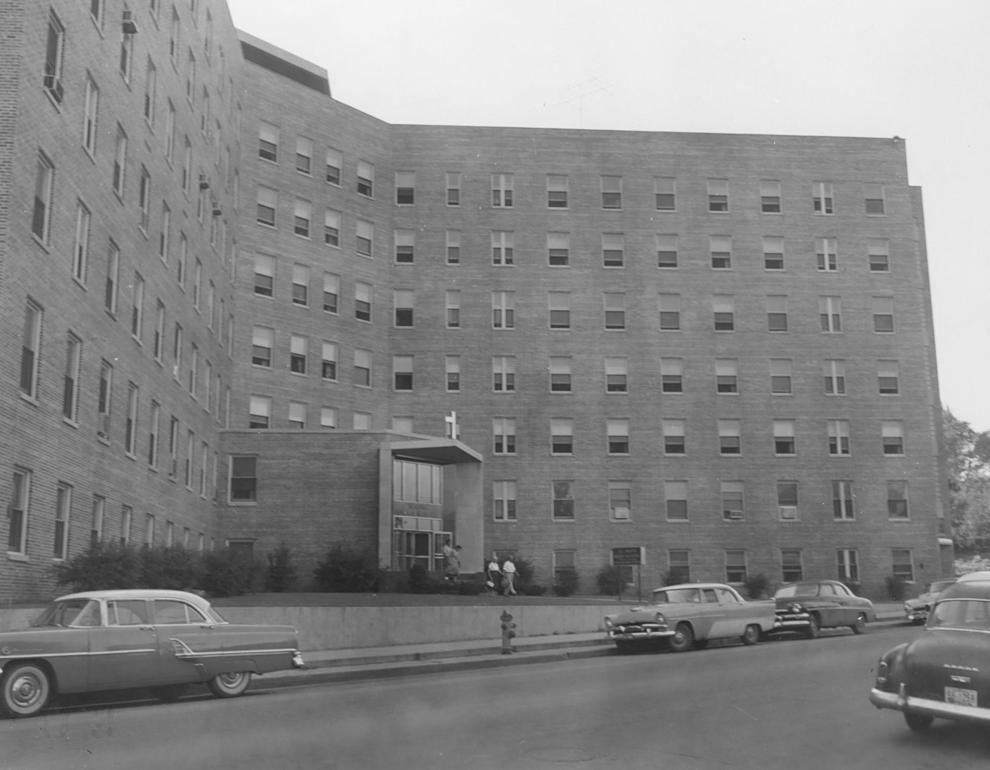 St. John's Hospital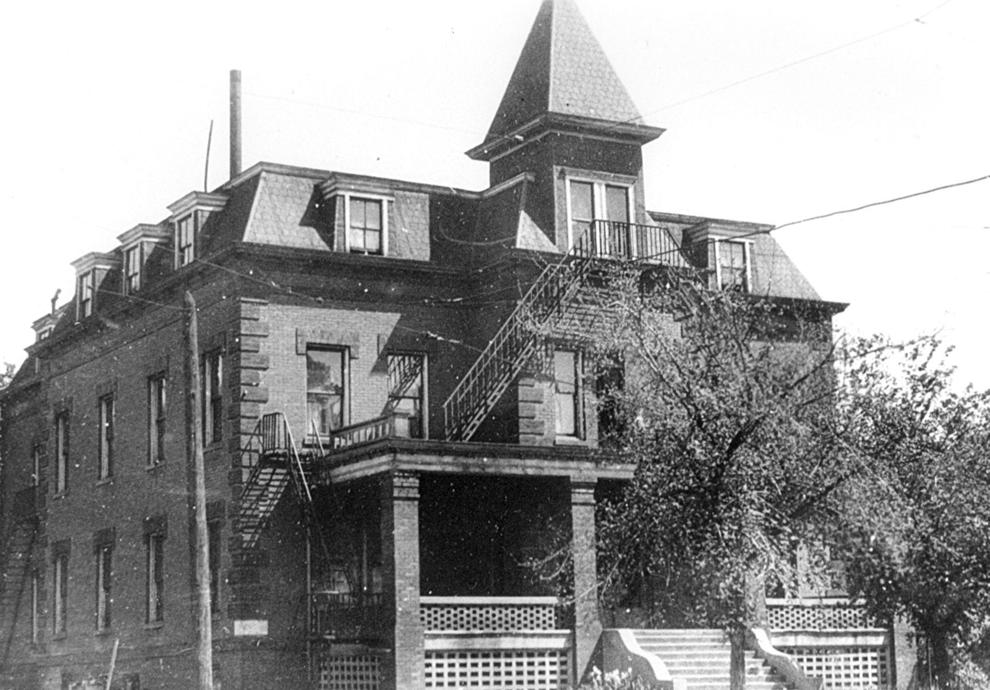 St. Vincent Hospital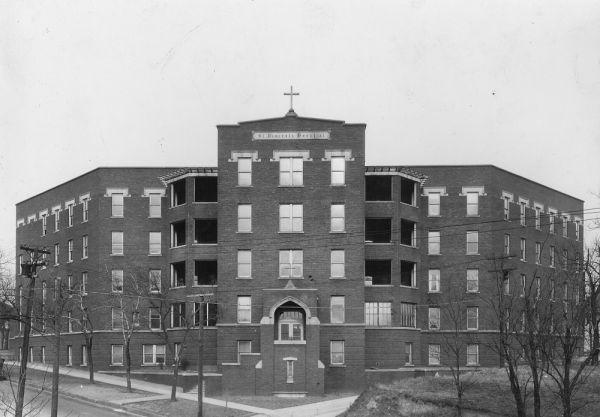 Methodist hospital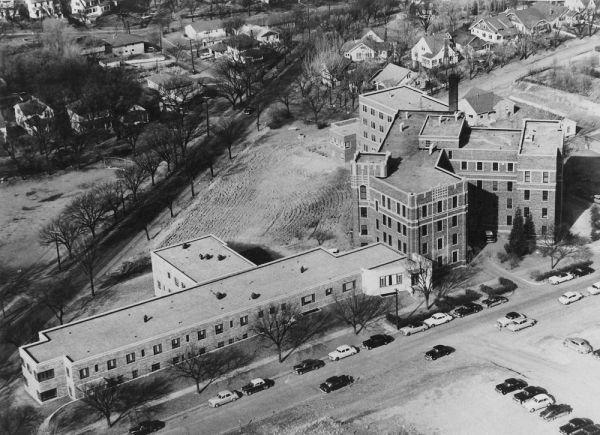 Lutheran hospital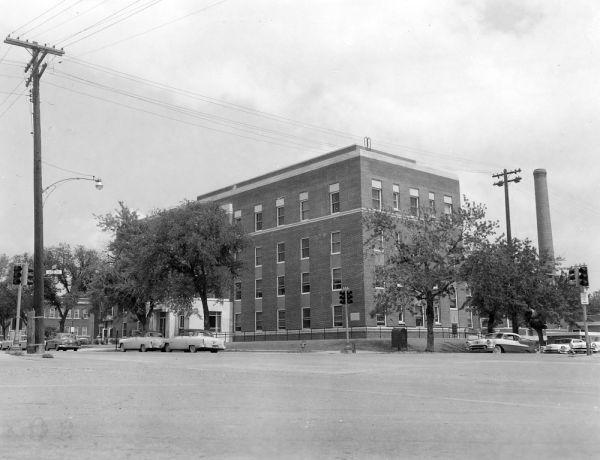 St. Joseph demolition, 1968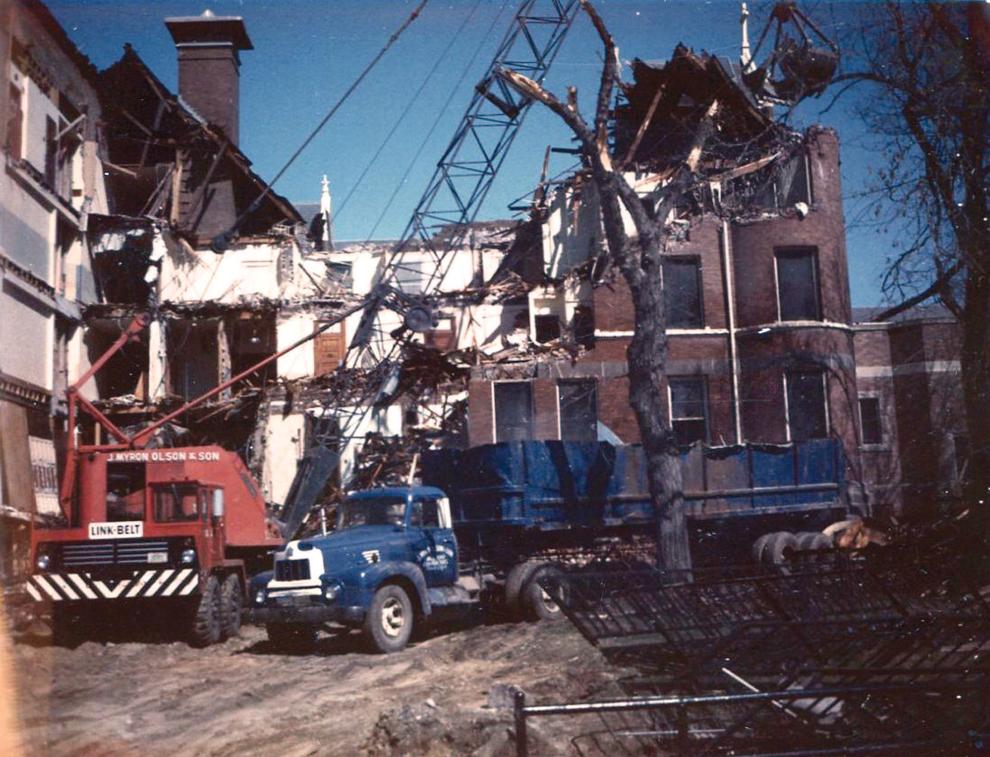 Health Mercy Air Care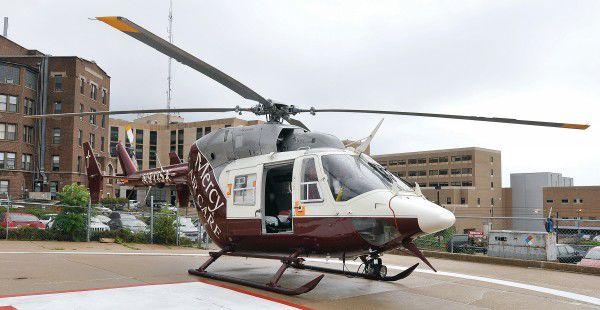 Crane moves MRI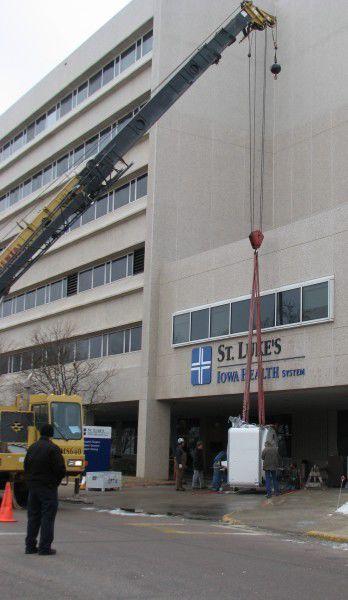 UnityPoint Health-St. Luke's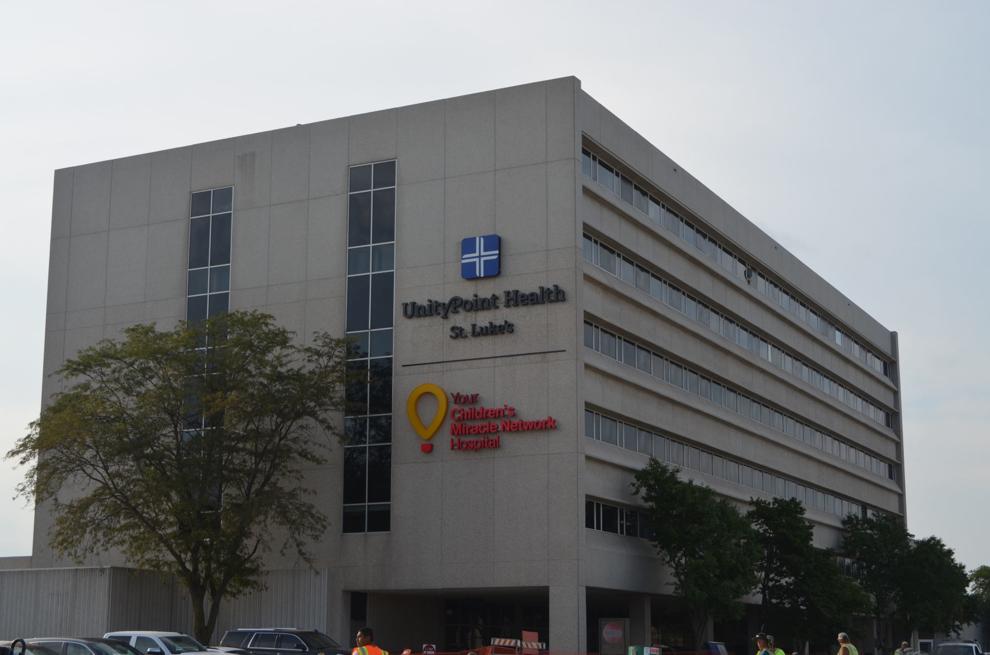 Mercy Medical Center - Sioux City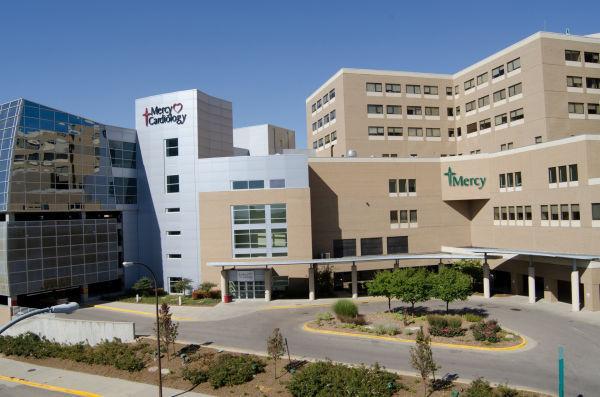 Related to this collection
Relive a decade's worth of some of the most popular stories among Journal readers -- those of the first baby of the year to be born in a Sioux…
The 60-year-old also yelled to call police and that he had a gun. Officers responded and arrested him for disorderly conduct. No weapon was found.
Enjoy the galleries featuring all of our archival looks back at Sioux City history, spanning auto dealers to corn palaces, right here.
Siouxland is always liable to get a big burst of winter snow. Here's a look at some especially bad ones from yesteryear.
Go back through the history books with us and enjoy a look at the people and equipment that put out the fires of yesteryear in Sioux City.
SIOUX FALLS -- UnityPoint Health, the operator of Sioux City's UnityPoint Health-St. Luke's hospital, and Sanford Health have signed a letter …
SIOUX CITY -- During Wednesday night's Sioux City School Board work session, the board voted 5-1 against the consideration of an audit by the …
SIOUX CITY -- Contending there is a need for the top state taxpayers' watchdog to get involved, Sioux City school district watchdog Dan Greenw…
SIOUX CITY -- Veteran Sioux City school board members Mike McTaggart and Jackie Warnstadt both say they won't run for re-election this fall.
The former Department of Human Services director — ousted by Gov. Kim Reynolds without public explanation last month — said he has discussed h…
WALTHILL, Neb. -- A speech pathologist is suing administrators at Walthill Public Schools and the Educational Service Unit that supports it, a…
Iowa has seen a sharp reduction in opioid deaths, something state officials attribute to increased oversight and new legislation.
The former head of the Iowa Department of Human Services said he thought the department's funding of a health care policy adviser's salary for…
DES MOINES — Gov. Kim Reynolds said Tuesday the former Department of Human Services director served "at the pleasure of the governor" and she …
SIOUX CITY -- A termination hearing that could end the teaching career of an instructor, who has spoken out against the Sioux City School Dist…
SIOUX CITY -- Tran Walker stabbed his ex-girlfriend Paiten Sullivan 43 times. He stabbed his friend Felipe Negron Jr. another 17 times.
SIOUX CITY -- The driver and passenger in an early Friday morning motorcycle crash were taken to the hospital with injuries. 
Before Judge Duane Hoffmeyer
SIOUX CITY -- Federal authorities in Michigan are conducting a criminal investigation into a Sioux City plastic surgeon who already is accused…
OMAHA -- A company that sells water treatment products has filed a federal lawsuit against Big Ox Energy seeking more than half a million doll…
"It's more than simply a safe place to be for a little while. It's more than a place to have a bed," said Marit Westrich, recently named the program's executive director.
HULL, Iowa -- Five people were transported to the hospital after two minivans collided Tuesday in an intersection on U.S. Highway 75 near Hull.
Less than two weeks remains until the Aug. 23 opening of a new Bryant Elementary School, which replaces a prior school with the same name that dated to the 19th century.
A private university in Nebraska, a state which bars recreational and medicinal marijuana, plans to offer an online program this fall that will cover the science, cultivation, processing and regulation of marijuana and hemp.
Police say the 38-year-old Waterloo woman was trying to adopt the little boy, who was a child of her former boyfriend.
SIOUX CITY -- Sioux City Community School students will likely return to the classroom Friday with all the back-to-school staples -- backpacks…
SIOUX CITY -- The second annual Big Give Day to Motivate Siouxland -- a major day of giving -- will encourage residents to support their favor…
Elected to the six-year term in May, she will succeed the Rev. Rodger Prois, who had served as bishop since 2013. Halaas' synods consists of 125 Lutheran congregations throughout western Iowa.
BETTENDORF, Iowa (AP) — Police say a clerk died after being shot during a robbery at an eastern Iowa convenience store.
The sheriff's office says first responders were sent Sunday afternoon to a reported drowning at a home. Family members were already performing CPR on the boy when the medics arrived.
A resident who is suing the city said he was ordered by a police officer to leave the council chambers before the news conference began. He said the 'small, vocal group' of citizens the mayor criticized is People for a Better South Sioux City.
The twister touched down near Lacona a little before 6 a.m. Tuesday and ran for nearly 6 miles. It damaged the Iowa Operator and Engineers training facility. No deaths of injuries have been reported.
The one involved vehicle entered a ditch, hit an embankment and rolled several times. All five occupants were ejected.
Tarsila Ramirez of Sergeant Bluff had sued Smith in 2018. She said in her suit that without informing her, Smith inserted breast implants rather than gluteal implants during her December 2016 buttocks lift surgery.
OKOBOJI, Iowa -- The body of a man reported missing was found late Monday in East Lake Okoboji.
The Sioux County Sheriff's Office said the collision occurred three miles southwest of Orange City, at the intersection of 470th Street and Indian Avenue, just before 6 p.m. Wednesday.
Nicole Ann Trometer, 27, contacted Iowa law enforcement agencies at 12:30 p.m. Tuesday to tell them she was in Vermont. She later confirmed her identity at the Franklin County Sheriff's Office in Vermont, and the missing person investigation in Iowa was closed.
REDWOOD CITY, Calif. (AP) -- Autopsy photos of the fetus Laci Peterson had been carrying before her death brought her husband, Scott, to tears…
Police have offered to pay the man's medical bills. He was bitten after the dog, running off its leash, followed a scent into a backyard and bit him in the leg.
State health officials said Tuesday in a news release that the Aedes aegypti mosquito was recently found. The Nebraska Department of Health and Human Services says it's the first time that type of mosquito has been found in Nebraska.
What I want to be when I grow up…
A truck search uncovered 3,000 THC vape pens, 30 pounds of a THC concentrate drug, a pound of psychedelic mushrooms and 90 pound of marijuana. Officials say the street value of the drugs is estimated at $1.9 million.
When Hunt opened in 1906, Theodore Roosevelt was president and the nation was still five states short of reaching 50. Over the subsequent 113 years, roughly 20,000 days of instruction took place in the architecturally distinctive school at 615 20th St.
Witnesses reported the man doused himself with a flammable liquid just before 2 p.m. and ignited it. Library staffers used a fire extinguisher to douse the flames. Police say no one else was injured.
The University of Nebraska-Lincoln says both students live off campus and are being isolated to try to prevent the disease from spreading. The university recommends in its statement that all students take pro-active measures.
Police say no threats were made to staffers or students. Charges against the boy are pending.
A police official says the car was stolen in Omaha and says the damage to it suggests it had hit something in addition to the jail door. The door and track damage was estimated at $2,000.
Julie Fischer is asking for a reversal of the board's decision, reinstatement to her former job and an award of back pay and benefits. No hearings have been scheduled.
The 4-year-old girl was taken to a North Platte hospital for treatment and then released.
A court document says the chase hit 115 mph in a 55 mph zone and 100 mph in residential areas. It also says the man drove on the wrong side of a highway, through grass, over sidewalks and ran red lights as his 8-year-old daughter was in the car.
The Nebraska Department of Health and Human Services said Monday that the unidentified person died in May, was older than 65 years old and lived in the Omaha area. No other details were given. Nebraska currently has 11 cases of vaping-related illness and two under investigation. 
The federal government is seeking more than $1.245 million from Sergeant Bluff Healthcare, which operated Embassy Healthcare Community, and $788,484 from Elk Point Healthcare #1, which operated Prairie Estates Healthcare Community.
A passing motorist called the Plymouth County Sheriff's Office to report a woman near an intersection approximately six miles west of Hinton. Deputies learned that the woman had been assaulted in Sioux City, then driven to the rural location and dropped off.
At about 3:20 p.m., Woodbury County Sheriff's deputies and the Lawton Ambulance crew were dispatched to a rural residence at the 7600 block of Correctionville Road for a fatal ATV crash. The boy has not been identified.
Responding to a counter-proposal from nurses, MercyOne management "claimed they are not making any money and cannot meet the Nurses demands," according to a union statement. A Mercy executive acknowledged the company's financial challenges.
The man was trying to light his furnace Thursday morning when something went wrong. The sheriff says the man was first taken to a local hospital in Webster and then transported to a burn center in Minnesota.
SIOUX CITY -- A Sioux City School District teachers union has endorsed four of the six people who are seeking seats on the Sioux City School B…
Samuel Heinrich said in the lawsuit that The Rev. Dale Koster sexually and physically abused him, beginning in 1968 when he was about 9 or 10 years old. Koster was not among the 28 priests the Sioux City Diocese identified earlier this year as being credibly accused of sexual abuse.
The superintendent, posting on Facebook, says a middle school staff member violated policy last week by denying the child breakfast because the student was misbehaving.
In a memo, B.J. Koch, Chris Koch and Al Pace wrote that it was time for the two state associations to take into account socioeconomic factors, asserting that children coming from more affluent suburbs have advantages.
The allegations related to as many as 115 procedures the doctor performed on Iowa Medicaid beneficiaries. In addition to paying the settlement, the man must engage in enhanced compliance measures for the next three years.
A judge on Wednesday entered a consent judgment of more than $1.245 million against the operator of Embassy Healthcare Community in Sergeant Bluff, and $788,484 against the operator of Prairie Estates Healthcare Community in Elk Point.
SIOUX CITY -- A driver was arrested Sunday afternoon after he drove a minivan into a utility guy wire and proceeded to run over a retaining wa…
MONONA COUNTY, Iowa -- A father and son whose boat was sinking in an oxbow lake adjacent to the Missouri River Sunday morning were rescued by …
The girl was taken to a hospital for treatment of what were described as minor burns. Her name hasn't been released. It's not clear whether the fire was still going when she fell.
Both vehicles came to rest in the ditch, and a passerby extinguished a fire that had started under the hood of one. The driver of one car was airlifted to a Sioux Falls hospital.
The man didn't stop when directed, and eventually spike strips were set out near West 21st Street and U.S. Highway 77. Officers found the man not coherent, but he was given some food and his condition improved shortly thereafter.
Police say a driver was backing out of a parking spot and abruptly accelerated backward, hitting the 29-year-old victim and and pinning him between the vehicle and a work trailer.
Deputies arrived at the home to find a 56-year-old woman dead. Investigators determined that debris from the explosion killed her. 
A social worker said the boy would likely die within six months to a year without treatment, and that the cancer could become more resistant by missing appointments even after treatment resumes.
Authorities were alerted to the fire at approximately 8:15 a.m. Firefighters say they saw smoke coming from the roof when they arrived on the scene.
An indictment alleges that while Adam Smith worked in Michigan, he falsified patient medical records and miscategorized cosmetic procedures to make them appear eligible for Medicare and Medicaid reimbursement. He began practicing in Sioux City after leaving Michigan.
A proposal to raise the legal age on tobacco and electronic smoking and vaping products got some attention during the 2019 legislative session but was not approved. "I think that would be maybe something that might help, moving forward," she said.
Activists and relatives of the 13-year-old girl struck by a police officer trying to break up a fight said Monday the officer's actions were part of a pattern of using excessive force against Native Americans in South Dakota.
Barbara Kavars was found guilty on 14 counts of misdemeanor animal neglect in connection with the operation of a puppy mill near Manly, where she kept nearly 150 dogs. Many dogs were emaciated, some had skin inflammations and one had to be euthanized.
The man eventually left with the bill, but without a new account. Police say they want to check on his welfare and make sure he was not the victim of a crime.
ORANGE CITY, Iowa -- A school bus driver was cited after a collision Monday that injured two students and the driver of another vehicle. 
A transit official says it's too early to speculate on the degree of damage the culvert bridge sustained after Wednesday's fire. But, he said, early findings have confirmed the bridge sustained more than the black soot marks visible to the eye. 
The jury also found that Lee Hilka, now the CEO of Tri-State Specialists in Sioux City and the newly opened Riverside Surgical Center, conspired with Tri-State to intentionally interfere with doctors' contracts with Pierce Street Same Day Surgery.
Charles Rhines is scheduled to die by lethal injection next week in the 1992 stabbing of a 22-year-old doughnut shop worker. He lost two other appeals to delay his execution last week.
"Simply because you were on duty does not absolve you of criminal liability," Magistrate Judge Kasey Sorensen said. Derek McIntosh declined to make any comments to the court before he was sentenced.
Miyuki Nelson was rebuffed for a four-year position, as voters instead choose Dan Greenwell, a persistent district critic, Monique Scarlett, Juline Albert and Taylor Goodvin to fill four spots on the seven-member board.
All 10 students on the bus and its driver were evaluated, and two students were taken to a hospital out of what school officials say was an abundance of caution. All the injuries were considered minor.
A Sanford executive laid blame with UnityPoint, saying in a statement, "we are disappointed that the UnityPoint Health board failed to embrace the vision." The merged company would have seen as much as $11 billion in operating revenue.
Neighbors said that the home was boarded up and that emergency crews responded to a fire there last week. One nearby resident says he heard a "single loud noise" and then saw a plume of smoke.
A police spokesman says emergency responders were called to the in-home about 2:30 p.m. Thursday and found the baby unresponsive. The child was taken to a Sioux Falls hospital where he was pronounced dead.
A Facebook post on the Denison Community School page does not specify when exactly the incident occurred, nor does it say which teacher used the slur or what slur was used. 
Some of the man's belongings were found on a bridge Thursday, and he was reported missing from class that morning. A police official said the Sheriff's Office is "trying to develop a game plan" in their search. 
The Iowa Department of Public Health says the deaths occurred in a woman between the ages of 61 and 80 in central Iowa and in a woman older than 81 in northwest Iowa.
An attorney for the doctor involved said the man signed two informed consents, and completed four consultations before undergoing the procedure. The man's lawyer says a doctor's referral documents showed Zaw was seeking a circumcision.
The sheriff's office on Monday said the man's backpack contained personal belongings and a note "which suggests that (he) wanted to end his life." The sheriff's office said no one saw him jump into the river, and there is no surveillance footage.
Federal agents say that between August and December 2017, the woman and her husband together made unauthorized withdrawals from a customer's account at the bank. She will serve a year and one day in prison.
The sheriff's department said a southbound pickup waiting for traffic to clear before making a left turn was struck from behind. That collision pushed the pickup into the northbound lane, where it was struck by a semi-tractor.
All three teens were thrown from the vehicle. The 18-year-old man who was driving and a 17-year-old male passenger died at the scene. An 18-year-old man who also was a passenger was flown to a hospital.
After some 16 bargaining sessions, contract negotiations ended by Oct. 8 and have yet to resume. The nurses, represented by the United Food & Commercial Workers Local 222, rejected management's proposal by a 99 percent vote.
The woman was charged with stabbing the man with a steak knife in the back below his left shoulder blade during a domestic disturbance at a home in Boyden. He was taken to a hospital and later flown to Sioux Falls for further medical treatment.
Two titans of Black Friday shopping -- Sears at Southern Hills Mall and Shopko on Hamilton Boulevard -- were liquidated this year after their parent companies collapsed. These closures followed other major store closings in the years before.
A police official said the team was doing wind sprints when the student collapsed Monday evening. Life-saving measures were performed until emergency responders arrived, then continued at a medical facility.
The man walked into the city offices and made threats while looking for city officials. Deputies found him still carrying the weapons, then used a stun gun on him twice when he wouldn't follow commands, police said.
Police said the two children in the Alex vehicle were not secured in child restraint devices at the time of the crash. One driver was cited for two counts of failure to use child restraints and one count of disobeying a traffic control device.
According to Iowa Department of Public Health data, 343 cases of gonorrhea were recorded in 2018, up 99 percent from 2017. Chlamydia jumped 33 percent in the county and has risen exponentially in the past several years.
Questions were first raised about checks the lawyer wrote to herself on a bank account that belonged to two sisters living in nursing homes, court records say. She fraudulently billed the two and paid herself $180,000 since 2012, authorities said.
It all happened quickly. Kirsten Brewer said she couldn't sleep, and her contractions became more and more frequent, so a relative rushed her to the hospital. "I got up here, I was literally here probably 10 minutes, and she was out," Brewer said.
The man entered a plea on single counts of conspiracy to transport interstate stolen property, interstate transportation of stolen property, wire fraud and aggravated identity theft.
From 2014-18, 69.3% of those killed in passenger vehicle crashes were not wearing a seat belt, according to the department's data. That's 25% higher than the national average over the same time period.
The 51-year-old woman was pronounced dead at the scene; the driver of another vehicle was taken to a hospital.
According to the Iowa State Patrol, an eastbound Chevrolet Impala driven by a 93-year-old Mapleton man crossed the center line and collided with a westbound Jeep Cherokee driven by a 26-year-old Mapleton resident.
The state last week notified a private company that manages Iowa's Medicaid program that nearly $44 million in funding is being withheld until the managed-care organization complies with contract obligations.
The town of roughly 150 welcomed 19 babies from August 2018 to October 2019, and several families have announced that they're expecting again.
Last year, lawmakers passed a bill that allowed for medical marijuana products to be produced with a higher but still trace amount of THC, the psychoactive component of cannabis. It was vetoed by Gov. Kim Reynolds.
The victim suffered life-threatening injuries, including skull injuries. A police spokesman said did not know how the man was injured.
Watters, a quadriplegic since damaging his spinal cord in a diving accident in Lake Okoboji in 2004, has used the aides in recent years to help him to get ready in the mornings and get into bed at night. 
At least two-thirds of nurses represented by the United Food & Commercial Workers Local 222 voted to authorize a strike in a special election that ended Monday night.
The projected budget is $49,341,000, which includes $900,000 for the county to buy 38 acres from the city, in a plot that is in the vicinity near 28th Street, just north of the Lake Forest Mobile Home Community.
A nurses' bargaining committee will now decide when to begin a work stoppage, if at all. By law, the union must give the hospital at least 10 days notice before they could start picketing.
Superintendent Todd Meyer said he was overwhelmed by the response of school districts from Iowa, Nebraska, South Dakota and Minnesota, who have offered support and well wishes. "We are so gratified by everybody's generosity," he said Wednesday morning.
"It doesn't fit anything that seems to be normal," said Rich Crow, a Morningside College professor who teaches a class on drone rules and regulations and another in which students learn how to fly, maintain and fix drones.
A woman involved in a vehicle accident told police she had a friend hiding behind a Sanborn business. He was arrested on an outstanding warrant, and authorities found him in possession of 180 grams of crystal meth.
A grand jury indictment alleges that while Dr. Adam Smith operated a Michigan plastic surgery clinic from 2011 to 2014, he billed cosmetic surgical procedures not covered by Medicare or Medicaid as other non-cosmetic work that was medically required.
The Douglas County Health Department said Wednesday that 13 people have tested positive for latent tuberculosis, and one child has a confirmed active case of the lung infection.
Police began an investigation after a man showed up in the MercyOne Siouxland emergency room shortly before 10 p.m. and said he had been shot.
The dog was able to swim back to shore, but investigators say the men threw the year-old Labrador into the lake two more times. The dog belonged to one of the men charged.
Social advocacy groups believe 57 students from Brazil and Chile were lured to WIT under false pretenses and have been used as a cheap source of labor. WIT says students must have misunderstood the extent of the benefits they would receive.
The man was arrested after police were called to a home Monday morning. Officers dispatched to check on a domestic dispute there found the 45-year-old woman unresponsive. She was pronounced dead at the scene.
The woman leaned back, thinking there was a support piece behind her but instead fell 27 feet to the ice below, officials said.
Police said that one car pulled onto a highway and was struck by a northbound truck. Both vehicles then went into the southbound lanes, where the truck struck a sport utility vehicle.
Training sessions for strike captains, originally scheduled for Thursday, were cancelled. Voting dates have not been set for the new contract proposal but "will be announced soon," according to a Facebook post. 
The stabbing is believed to have occurred in the front yard of a Lytton home. The victim then walked several blocks to a business; a search warrant of the suspect's home uncovered bloodied clothing and a knife "with what appears to be blood on it." 
Read through recent sentencing reports in Woodbury County.
The suspect admitted that he and another man forced their way into a house, where the victim was struck with a firearm and kicked in the head. The victim suffered injuries to his face.
Authorities said the woman schemed to acquire hydrocodone, morphine and other painkillers from at least 14 patients in her care. She used mouthwash to dilute liquid morphine, resulting in injury to a patient, prosecutors said.
What parents might think is just a mild cold could actually be respiratory syncytial virus. Children under age 2 are especially vulnerable to this virus, which in some cases requires hospitalization. 
The union says the new contract addresses under-staffing issues at the hospital; preserves the nurses' healthcare benefits; increases wages; eliminates the requirement for nurses to take on extra shifts; and strengthens workplace safety measures.
The officers said that when they exited their vehicle to stop the man from walking against traffic, he turned away from them and pulled a claw hammer from the front of his pants, raised it above his head and began "swinging it in a menacing manner."
When the two officers tried to arrest him at the scene of a domestic dispute, he attacked them, police said, and their efforts to subdue him failed.
A child had broken through after going out onto the ice to retrieve a small dog, and the mother of the girl's friend went in after the girl.
Instances of criminal acts overall grew by 1.7 percent, according to preliminary data. There were increases in forcible rape, motor vehicle theft, aggravated assault and property crime.
The settlement releases the state and hospital from liability in the deaths of Tiffany Boyce, who died the day she gave birth, and the infant, Brantlee Boyce, who died five days later.
The labor and delivery patients were sent to the critical care unit. There were no injuries.
DAKOTA DUNES, S.D. -- MercyOne Siouxland Medical Center has opened a new Heart and Vascular Center in Dakota Dunes, at 711 Sioux Point Road. 
Police said the 21-year-old gunman missed his intended target — a 19-year-old man — in the shooting. The dog was taken to an emergency veterinary hospital but wasn't expected to survive.
The government says evidence at his trial showed he sexually abused multiple Native American children over 12 years while he was an Indian Health Service pediatrician. 
Currently, the county treasurer and auditor make $91,355 per year, the sheriff is at $112,130, and the county attorney has a salary of $132,938. The pay for county supervisors pay is $35,085; the board chairman earns $41,771.
Other staffers rushed to break up the melee, and the staffer and student fell to the floor, hitting their heads.
The woman was not wearing a seat belt, was thrown from the vehicle and was pronounced dead at the scene. 
The first two victims of the fire both died the day of the blaze; the third was hospitalized in critical condition.
An 18-year-old man was arrested on suspicion of firing several shots into a crowd, but the victim has indicated someone else may have pulled the trigger.
The resolution calls for an amendment prescribing language that could come before voters to declare that the Iowa Constitution "shall not be construed to recognize, grant or secure a right to abortion or to require the public funding of abortion."
For the week ending Feb. 8, the state of Iowa tallied 76 flu-related hospitalizations. Twenty-two Northwest Iowa schools reported greater than 10 percent absence due to illness, including six in Buena Vista County and three in Sioux County.
The 18-year-old woman was pronounced dead at the scene. Alcohol use is being investigated as a contributing crash factor.
Three abortion-related bills were approved on party-line votes in a Republican-controlled House committee on Tuesday, while GOP senators advanced a separate measure in that chamber.
A surveyor called police around 2:20 p.m. Tuesday to report the body was discovered along a road.
Because nearly 20 years ago, a few doctors, public health experts and officials realized that nearly no one was meeting a national need for such specialized care and figured, why not Omaha?
The people are being cared for at either the National Quarantine Unit or the nearby Nebraska Biocontaiment Unit. 
A Hummer and an SUV both entered a ditch after colliding on a country road and landed on their wheels. The SUV driver and a 15-year-old passenger were taken to a Sioux Falls hospital. 
Fourteen people who were evacuated from a cruise ship in Japan are being treated at the University of Nebraska Medical Center in Omaha. Twelve of them have tested positive for COVID-19.
The truck hit the back of the patrol vehicle, knocking the trooper, sitting in the driver's seat, unconscious. Another driver stopped and called for help on the trooper's radio.
If you need to get healthy or stay healthy, we have the best places to go in and around Sioux City.
Two Iowans who had traveled to mainland China were tested earlier this month for COVID-19 and the results came back negative, according to the state public health department.
Two of the 15 people being monitored at the University of Nebraska Medical Center were being cared for at the Nebraska Biocontainment Unit because of the severity of their symptoms.
The man was accused of dealing heroin laced with fentanyl that killed a 22-year-old man inside an apartment.
Construction is planned to begin in late spring at the 2.5-acre site near Military Road and Ross Streets. Once the site of an orphanage, the currently vacant land was donated by the Diocese of Sioux City to the nonprofit Mitchell House group.
The two-story, 48,000-square-foot South Sioux City facility provides patients with a scenic view overlooking the Missouri River while recovering from their surgical procedures.
The U.S. Centers for Disease Control and Prevention is not recommending face masks for people who aren't sick or caring for those who are. It suggests people keep six feet away from others when possible and take standard sickness prevention measures.
If the threat becomes dire, diocesan bishops may grant general dispensation from the obligation to attend Sunday Mass or even suspend public celebrations of the liturgy, including mass.
Previous tests for the virus in three other Iowans were negative, according to state officials. The Iowa State Hygienic Lab last week received authorization to perform COVID-19 tests.
The Iowa Department of Public Health is requesting Iowans who are returning from countries where COVID-19 is spreading to voluntarily isolate themselves at home for 14 days. That means avoiding going to work, school and large public gathering spaces.
The Tyson Events Center will have more signs alerting tournament guests to hand-washing locations, will provide health information on the video board and work more thoroughly to clean the facility.
The three people are all residents of Johnson County who recently returned to Iowa from an Egpytian cruise. Two are ages 61-80; one is between 41 and 60, state officials said.
One study found that 95 percent of hand-washers fail to wash their hands long enough to kill harmful bacteria. A UnityPoint expert told us how not to fall victim to that mistake -- and showed us what to do in an exclusive video.
Officials said Monday that the students participated in a Special Olympics basketball tournament held Feb. 29 in Fremont, Nebraska. The students are considered to be at "very low risk" but action is being taken out of "extreme caution."
SIOUX CENTER, Iowa -- Dordt University welcomed nursing students to the new Carl and Gloria Zylstra Nursing Education Center last fall.
Seven cases are in Johnson County, all tied to an Egpytian cruise. The eighth case is in Pottawattamie County.
"I'm not going to be bashful about it -- I'm not a Hunden fan," Mayor Bob Scott, who voted against the agreement, said of the consultant. "They brought us one hotel and promised us five or six."
The state had recorded five confirmed cases, including one death, as of Tuesday afternoon, Gov. Kristi Noem said in an afternoon news conference.
The patient is a Crofton High School student, the school district said in a Facebook post. The Nebraska Department of Health and Human Services said Tuesday night the patient had been transferred to the Nebraska Biocontainment Unit.
The news follows the announcement that a high school student from Crofton who attended multiple games at last week's girls state tournament in Lincoln has tested positive for COVID-19.
SIOUX CITY -- The June E. Nylen Cancer Center has added a new CT Scanner that allows for even more advanced diagnostic imaging and treatment p…
Patients who may have lung cancer, lymphoma or an infectious disease that affects the lungs no longer need to travel outside of Siouxland for testing or undergo an invasive surgical procedure to obtain a diagnosis.
"We have no confirmed cases or suspect cases of the COVID-19 virus within Woodbury County," said Kevin Grieme, director of health. "However we also understand that this could change at a moment's notice."