SIOUX CITY -- On May 13, 1968, members of the 2nd Battalion Mechanized, 133rd Infantry, Iowa Army National Guard, were mobilized and sent to F…
Photos of Siouxland Korean War veterans featured in the Journal's 20-part series, "Korea: Forgotten war remembered."
The Sioux City Journal profiles 50 Vietnam War-era veterans in 50 days.
Mary Winnefeld, the sponsor of the Navy's pre-commissioned USS Sioux City, talks about the responsibilities of that tradition-steeped role.
Photos of Siouxland Korean War veterans featured in the Journal's 20-part series, "Korea: Forgotten war remembered."
SIOUX CITY | Floyd Leaver left Sioux City for the Army in 1950 and returned in 1953 after his discharge.
SIOUX CITY | "Korea Remembered," a photo exhibit honoring Siouxland veterans of the Korean War, will open Friday at the Betty Strong Encounter…
IDA GROVE, Iowa | Doug Hussey's military career began long before he knew it.
If you've enjoyed The Journal's series on Korean War veterans, we invite you to join them – and other veterans – for a very special program at…
DAKOTA DUNES | Bob Stouffer was on a boat in the middle of the Pacific Ocean on his way to fight in Korea on Christmas Day 1951. 
SIOUX CITY | Vivid memories of Nov. 1, 1952, remain for Phillip Severson even though he had his eyes closed for part of it.
MOVILLE, Iowa | Howard Logan graduated from Moville High School in 1942 and set off for Iowa State University to study ag economics, having ev…
PENDER, Neb. -- Drafted by the U.S. Army at age 22, Norman Moeller wed his high school sweetheart, Joanne, shortly before he shipped out.
ELK POINT, S.D. | Long before Col. "Bud" Day won fame for his heroic escape from a North Vietnamese prisoner of war camp, the Sioux City nativ…
SPENCER, Iowa | Marvin Schmidt looked at his hand grenade and his New Testament Bible.
STORM LAKE, Iowa | Tom Prchal hadn't been overseas four days before he found himself on the frontlines in Incheon, Korea with the Army's First…
AURELIA, Iowa | During the Korean War, Kennie Rohlk was the youngest tank commander in the 23rd Infantry Regiment Tank Company and spent nearl…
LE MARS, Iowa | There was no cake for Jerome Hansen when his birthday rolled around in 1952.
SERGEANT BLUFF | Lawrence Parrish, 90, often spends his days at home watching television and reading the newspaper. He also mulls some bigger …
ORANGE CITY, Iowa | July 27, 1953, was the day an armistice was signed that would end the Korean War.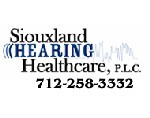 Siouxland Hearing Healthcare P.L.C.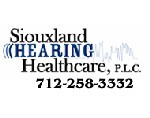 Siouxland Hearing Healthcare P.L.C.
WHITING, Iowa | Donald Deen still remembers with vivid detail the time his ship was caught in a typhoon in the Pacific Ocean. 
SHELDON, Iowa | The Korean War is unfairly referred to as "The Forgotten War" by folks across the U.S. The "police action," as President Truma…
SOUTH SIOUX CITY | It doesn't take long for a talk with Gerald Muilenburg to swing around to vegetables.
SIOUX CITY | Jon Wagoner's confidence as a young adult might've been a blessing.
SERGEANT BLUFF | Raymond "Ray" Wink is a handyman and a flag waver; two labels he combined into one piece of artwork that sits in the front la…
SIOUX CITY | Boarding a ship to serve in the Korean War at age 20, Eugene Stokes was glad he had the work ethic of a Nebraska farm kid.
NEWCASTLE, Neb. | Walter Block remembers growing up on his family's farm with three brothers, developing a hard work ethic helping out with th…