Sgt. Charles Floyd was the only member of Lewis and Clark's Corps of Discovery to die during the expedition. He is remembered with a monument …
The first few times I ventured into Sioux City, I was shocked at just how much stuff was named after Sergeant Charles Floyd.
Sgt. Charles Floyd was the only member of Lewis and Clark's Corps of Discovery to die during the trip. On Aug. 19, Floyd and other members of …
An unlikely character in Siouxland history passed this way 210 years ago, leaving a dark chapter in the Lewis and Clark Expedition adventure i…
The relic that serves as a memorial for murdered prohibitionist preacher George Haddock has found a permanent home.
The tall, stone monument stands amid a quiet, wooded area disturbed only when a vehicle passes by on the county road nearby.
SIOUX CITY | The Girls of '68 are scheduled to hold a memorial ceremony honoring Sioux City's first white settler and a Sioux Indian chief on …
SIOUX CITY | A business is being honored for restoring an historic Court Street building.
People looking for fun and free places to visit will find a number of activities in Sioux City, including historic, concerts and entertainment venues.
Descendants of Chief War Eagle, "numbering in the hundreds" on Cheyenne, Yankton and Standing Rock Indian Reservations in South Dakota, would …
Images of Chief War Eagle, his grave site, the park and the monument honoring him.
Sioux City, Iowa. 1956 -- October 9 may be just another day to many children and adults in the United States, but not so to the children of Jo…
The City Council recently discussed demolition of the Grandview Park water tanks.
Abraham Lincoln has a secret buried at his feet. That's the Abe who stands tall near the entrance to Grandview Park at 24th Street and Grandvi…
DAKOTA COUNTY, Neb. -- Northeast Nebraska may be rich in history and tradition, but supporting that cannot be done without volunteers.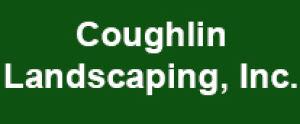 Coughlin Landscaping, Inc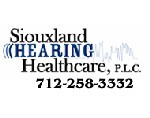 Siouxland Hearing Healthcare P.L.C.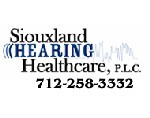 Siouxland Hearing Healthcare P.L.C.
Last month, residents of Prospect Hill started seeing several hundred visitors a day who wanted a panoramic view of Missouri River flooding be…
Do you know where the bronze statue of a Spanish-American War veteran proudly stands in Sioux City?
The messages came rapidly a week ago. One reader figured the tombstone found by Kirk Montange of the Iowa Department of Transportation along U…
A half century ago, something remarkable happened in Sioux City that still reverberates throughout the country.
Statue celebrates response of Siouxland to plane crash
Sioux City's three cemeteries enjoy a rich history. A brief review: