The rustic lodge with its brick fireplace and large windows offering a view of the surrounding woods stands as a testament to tough times weat…
SIOUX CITY | Have you ever driven around town and wondered, "What's with that?" or engaged in a debate over the story of some monument, street…
Stone Park -- a magical name that conjures for several generations visions of past and present good times amid a natural setting almost unequa…
SIOUX CITY -- Thanks to Sioux City area landowners who wanted to preserve their land's natural features, Stone State Park is expanding to incl…
Sioux City's Stone State Park will expand by 63 acres this spring.
A skatepark here, a repainted community building there.
"Your silent tents of green
Gary Fisher, the inventor of the mountain bike, rode the Loess Hills at Stone State Park on Friday, giving the area his stamp of approval.
SIOUX CITY -- Thanks to the Lewis and Clark centennial celebrants. Yes, a hundred years ago, conservationist pioneers like Teddy Roosevelt and…
DES MOINES -- Stone State Park will get its own full-time park ranger, under the reorganization plan for the state parks unveiled to Iowa lawm…
The Fourth of July, 1976, has a dual significance in Sioux City. Not only will local residents celebrate the nation's Bicentennial, but also t…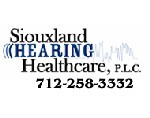 Siouxland Hearing Healthcare P.L.C.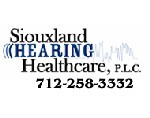 Siouxland Hearing Healthcare P.L.C.