Hop aboard with us for a trip deep into the archives and a look at the rails, trains and people that crisscrossed Sioux City.
In the 1940s, Sioux City residents who sent letters to Onawa, Iowa, or even Omaha knew their mail would arrive later that day.
SIOUX CITY | Promoters at the 1896 Sioux City Fair set up a train wreck spectacle for fair-goers.
People looking for fun and free places to visit will find a number of activities in Sioux City, including historic, concerts and entertainment venues.
Railroad historian Rudy Daniels of Sioux City discovered he needed a rare book to research information on the no-longer-operating postal mail …
SIOUX CITY -- It's almost the end of the line for the iconic caboose, a railroad relic brushed aside by modern technology.
Whenever my parents took my brother and me downtown in the late 1950s, we begged to drive by Chief Iron Horse, residing in all its splendor in…
When Sioux City councilmen lamented their inability to force railroads to mow the weeds along their tracks Monday night, it revealed the histo…
The plans just keep getting more grandiose for a railroad district/museum in the Riverside area of Sioux City.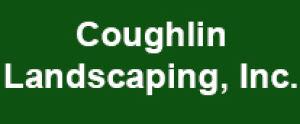 Coughlin Landscaping, Inc