125 Years Ago
Law and Order: Attorney Stevenson, of the Sioux City Law and Order league, says the league is resting on its arms at present. It is not doing anything beyond prosecuting a few injunction and contempt cases involving liquor businesses.
Journal ads: Young gentleman stranger in the city desires acquaintance of respectable young lady; first-class references given and expected; prefer person fond of amusements. Address, O, care of Journal. …15 cents a foot for setting horseshoes and 30 cents per shoe for new shoes. J. O. Halbert, proprietor.
Gamblers leave: All the gamblers closed their places of business Monday upon learning that new Mayor Peirce intends to stop their trade. Many of them will move across the river to Covington as soon as they can secure quarters there.
100 Years Ago
Troops home: Ten thousand persons greeted the three returning Sioux City national guard units early Saturday morning at the train station. The guardsmen had spent nine months on the Mexican border. Reed's band played martial airs. Other Patriots' Day events included speeches at the armory and a banquet at the Auditorium.
Baseball manager: Ed Holly, who last year was field captain of the Memphis Southern association team, will manage the Sioux City Indians this coming season. He played for the St. Louis Cardinals, where he was field captain in 1907.
Wildlife bounties: The Woodbury County auditor paid out $3,502 this past year as bounty on 35,000 pair of gopher claws. Nearly 75 full-grown wolves brought bounties of $20 for every pelt, while $5 was paid for the scalps of 29 cub wolves. Total bounties paid for the wolves amounted to $1,648.
50 Years Ago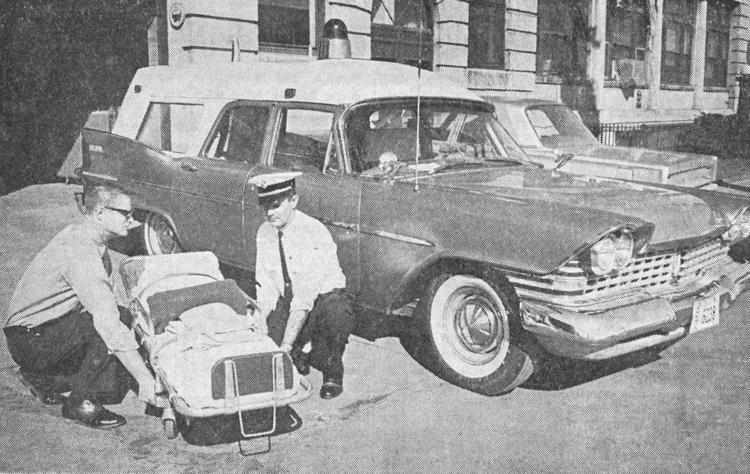 Ambulance service: The Sioux City Fire Department went into the ambulance business at midnight Monday as the result of last minute arrangements that averted a loss of emergency ambulance service. The city's contract with Sioux Ambulance was terminated. The department is using its rescue vehicle and an ambulance leased from a nursing home.
Egg hunt: More than 2,000 youngsters burst from the starting line in Riverside Park Saturday and found several thousand candy Easter eggs. More than 100 bore tags for prizes. The top prize was a transistor radio. The Jaycees sponsored the event.
Bodine resigns: After the resignation of long-time city manager Conny Bodine, the City Council named airport manager Fred Davenport to be the acting city manager until a permanent replacement is found. He will continue as airport manager at the same salary of $10,584. Bodine's salary was $21,000 a year.
25 Years Ago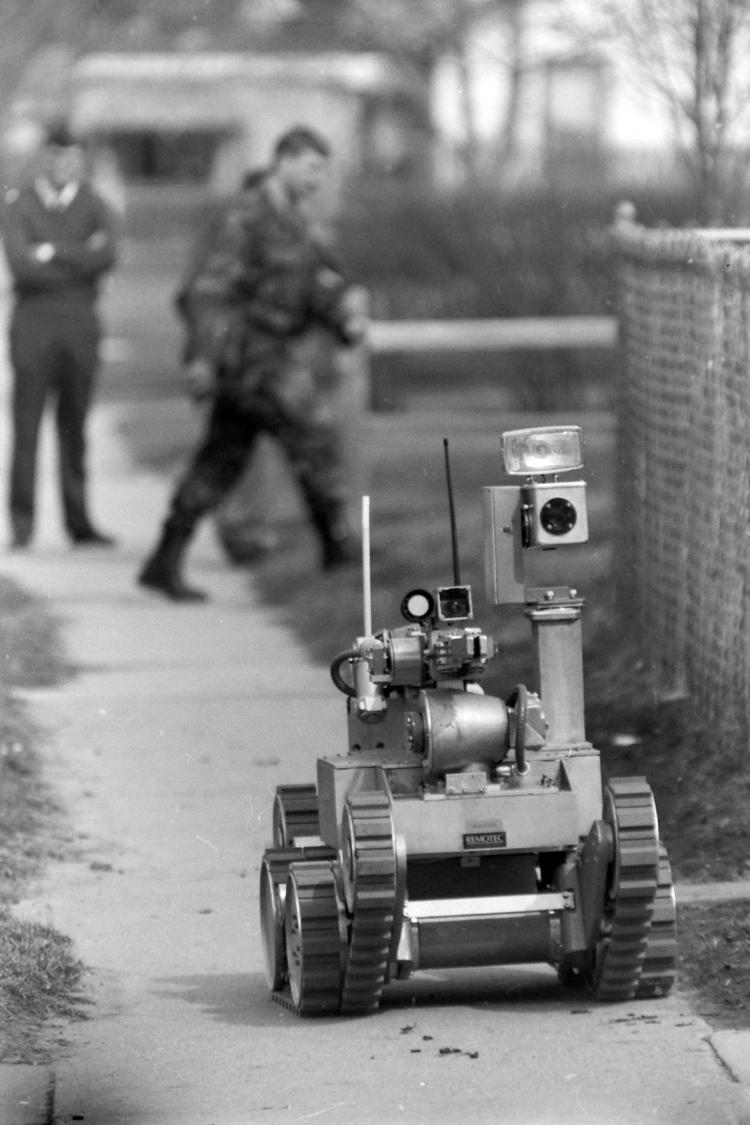 Bomb squad: An Air Force bomb disposal team searched a Sioux City house on West 23rd Street Thursday after authorities were told an alleged drug dealer had wired the house to explode. The unit, stationed at Offutt Air Force Base near Omaha, found no explosives. Police found marijuana, cocaine, drug paraphernalia and money.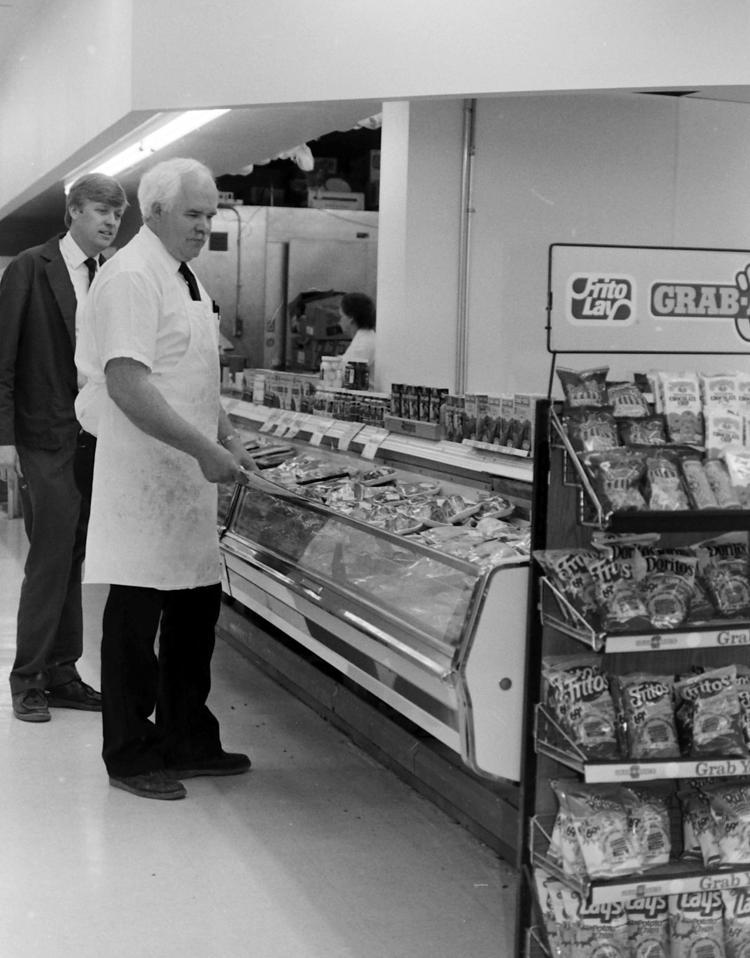 Construction news: Economy Market, 412 Lewis Blvd., is nearly finished with a complete store remodeling, both inside and out, which will increase the inventory. …The former North Junior High School is being demolished to make room for a senior residential living center in the 2500 block of Nebraska Street.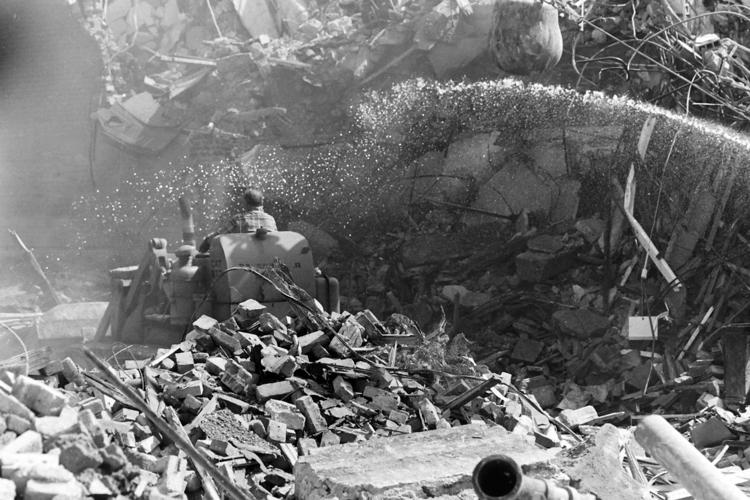 In the news: Ted Waitt, 29, founder and president of Gateway 2000, has been named "Young Entrepreneur of the Year" by the U.S. Small Business Administration. … Mary Jane Sokolovski is the first woman judge in Woodbury County, as a district associate judge
These items were published in The Journal March 19-25, 1892, 1917, 1967 and 1992.