Take a look back at the early years of the Tyson Events Center with our historical photos.
See Sioux City teams, athletes and recreational activities from the early days of the city and throughout the 20th century.
With help from the Sioux City Museum, we took a look into the archives and found some interesting articles and photos about the role local wom…
See a timeline of former Briar Cliff and Heelan coach Ray Nacke's career. Select a decade and pick specific years to view more information.
Terry Hersom, long-time Sioux City Journal sports editor, is honored during a retirement reception Monday, Jan. 4, 2016, in Sioux City, Iowa. …
While surfing the internet, an exercise regimen he follows with astonishing results, Terry Hersom once discovered a piece of writing he deemed…
I think it finally hit me on a recent Friday night when, as I was exchanging our courtside media seat with Terry Hersom at East High between t…
Sorry, Jeff Budlong, but the pictures I discovered in a manila envelope in your drawer were too tempting.
I was sitting in the student union at the University of Northern Iowa, strumming my guitar and singing folk songs.
Ray Nacke, who raised the Briar Cliff men's basketball team to new heights in the 1970s and 1980s, died Wednesday night.
SIOUX CITY | The Morningside Mustangs and Briar Cliff Chargers race up and down the court, thrilling nearly 6,000 spectators who've gathered a…
Built into the cliff upon which Briar Cliff University sits, the Newman Flanagan Center is 80 percent underground.
Sioux Cityan Phil Carlin on Monday tells me the source of his passion for the San Francisco Giants. It starts with Hall of Famer Willie Mays, …
No disrespect to our dearly departed, but I've witnessed a few rather wearisome personal appearances by various celebrities from the world of …
I have a hard and fast position when it comes to those textbook sports debates that involve phrases like "all-time best.''
Sioux Cityans have had an active interest in all types of sports, both spectator and participant, since their home town was a wide awake front…
SIOUX CITY -- All of 67 years later, three of them are still around to savor the recognition they'll receive Saturday at Olsen Stadium, being …
SIOUX CITY -- The first time Briar Cliff College approached Ray Nacke about coaching basketball, he turned it down.
SIOUX CITY -- Your 50th anniversary Iowa state high school basketball championship teams in 2012 are Van Horne in the hallowed girls six-playe…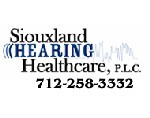 Siouxland Hearing Healthcare P.L.C.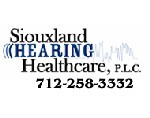 Siouxland Hearing Healthcare P.L.C.
SIOUX CITY -- Our friend in Sioux Center, Vern Den Herder, doesn't really lose sleep over these things as much as some of his former Miami Dol…
SIOUX CITY -- I am flashing back to the 1995 NAIA World Series, the first of three in a row hosted by Lewis and Clark Park in Sioux City.
 SIOUX CITY – To most, it will seem like ancient history.
Butler University and Virginia Commonwealth University, either the common man on the grander scale of the game of college basketball that is r…
SIOUX CITY -- Imagine, if you will, two of the biggest baseball stars of all time cavorting about in the back yard of a Sioux City home.
SIOUX CITY —  Iowa's Sweet Sixteen Plus 16 goes to the "Well'' Monday in Des Moines.
SOUTH SIOUX CITY -- This weekend marks the last chance of the year for racehorse owners and trainers to win money on the Nebraska circuit as H…