125 Years Ago
Christmas trees: Sioux City churches were decorated with evergreens while a huge tree sparkled and flashed with tinsel and baubles. Flanked on either side of that tree were pyramids of golden oranges, red apples and boxes of candy. Various colored candles were at each church.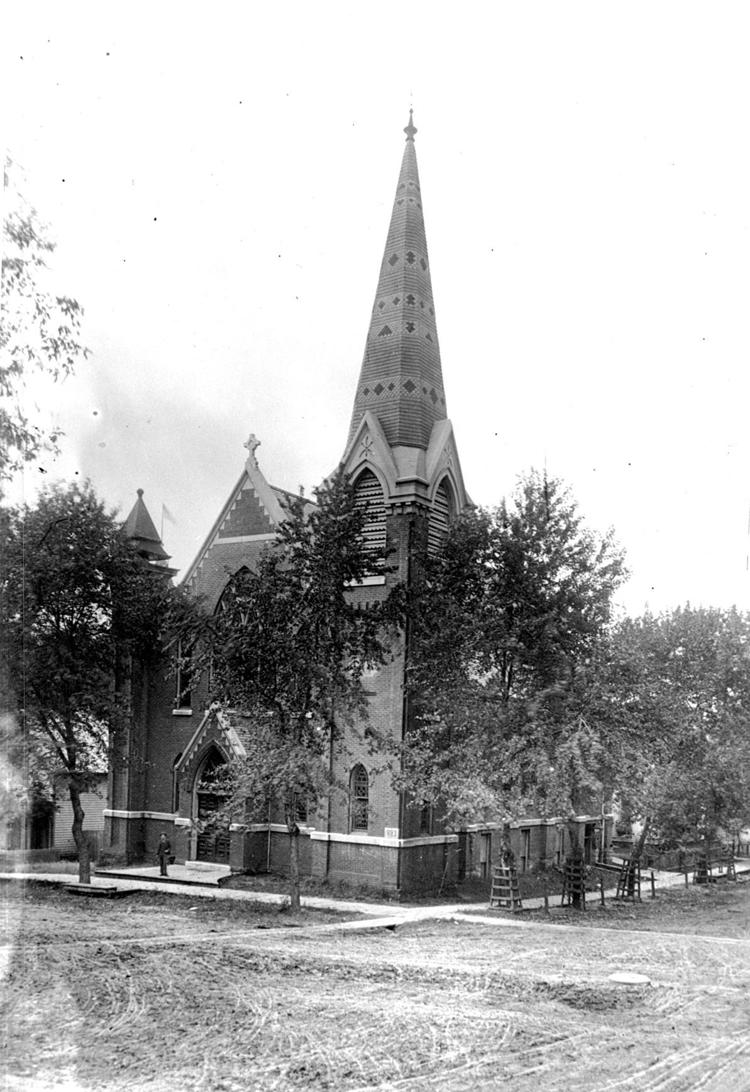 Methodist novelty: At the First M. E. Church, its tree was not a tree at all, but a huge Japanese umbrella, under which lay the presents, candy and fruit for the children. Festoons of popcorn hung from the edges of the umbrella and Japanese lanterns were hung from every available point.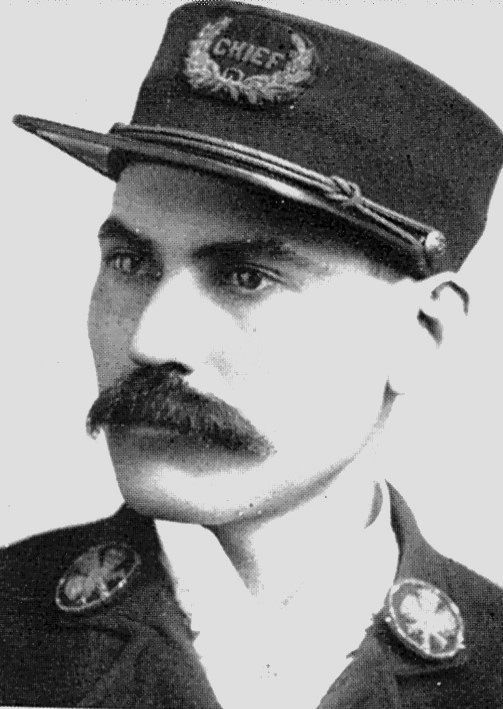 Icy streets: While on the way to a blaze at the George Shelby residence, 1606 Fourth St., Chief Kellogg's horse fell on tricky ice. It was so badly disabled it had to be returned to the firehouse, while the chief proceeded with a fresh relay. The fire was extinguished with little damage.
100 Years Ago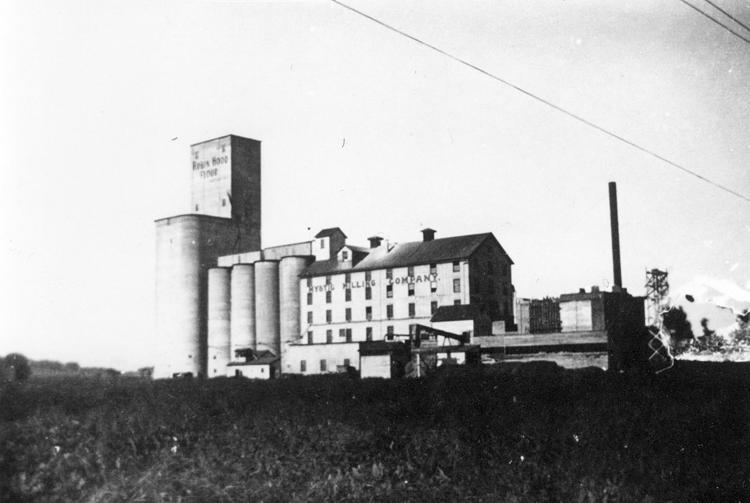 Looking for spies: Due to concerns their flour firms are in danger of incendiarism by German spies, the owners of four Sioux City mills are hiring armed guards to watch their plants day and night. The guards will be invested with the legal authority to carry firearms and will be supplied with shotguns. The mills are Mystic Milling, Martens and Ketels Milling, Akron Milling and Cereal Elevator.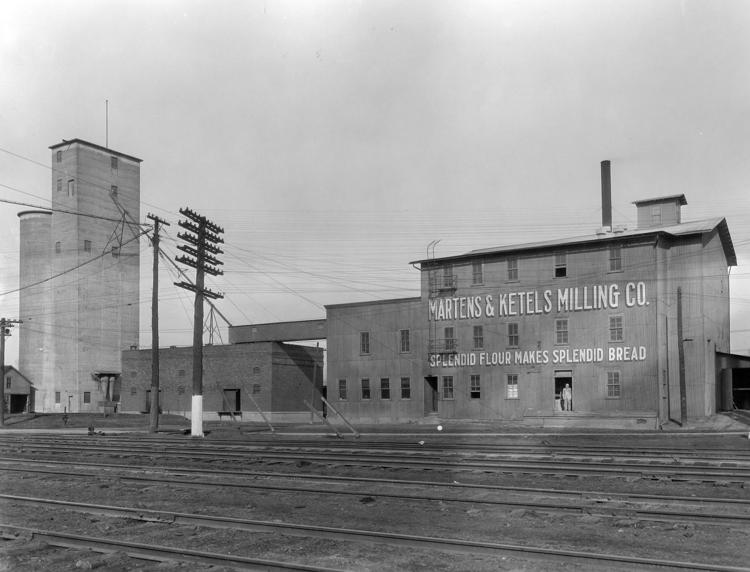 Fancy wedding: Miss Anne Courshon, daughter of Dr. and Mrs. Courshon, and Mr. E. Barish were married on Christmas Eve at noon at the home of Rabbi Emanuel Sternhelm. The bride wore a traveling suit of gray, decorated with a corsage of lilies of the valley. A wedding dinner was served at the Martin Hotel. After a western trip, they will make their home in Sioux City.
Not accosted: George Ward, commissioner of public safety, made an inspection tour downtown Saturday night to ascertain if he was living in a "tough town" after evangelist Dr. Jordan of Pittsburgh claimed he was accosted by 10 women of the street. Commissioner Ward was not approached by a single woman. "Maybe it's because I'm not too hard a looker."
50 Years Ago
Cattle theft: Nine head of cross-bred Angus-Holstein fat cattle were stolen from a feed yard operated by Ernest Bartels of Dakota City and Jack Bartels of Homer on a farm 2½ miles north of Homer, Neb. The cattle weighed between 900 and 1,000 pounds each and were about ready for market. Dakota County Sheriff said the cattle were hauled away in a truck at night.
Vietnam casualty: Army Pvt. William A. Cason, son of Mr. and Mrs. William Cason of Ida Grove, Iowa, has been killed in action in Vietnam by a sniper's bullet Wednesday in the Central Highlands region on his 21st birthday. Cason joined the Army in 1966 and had been in Vietnam only two weeks.
In the news: Tom Rudersdorf, 17, son of Mr. and Dr. H. E. Rudersdorf, and Kathy Callaghan 17, daughter of Dr. and Mrs. A. J. Callaghan, were crowned Snow King and Queen of the annual Heelan High School Christmas Dance. …The Sioux City Bird Club's annual Christmas bird count will be taken in a 13-mile radius of Sioux City from dawn to dusk Saturday.
25 Years Ago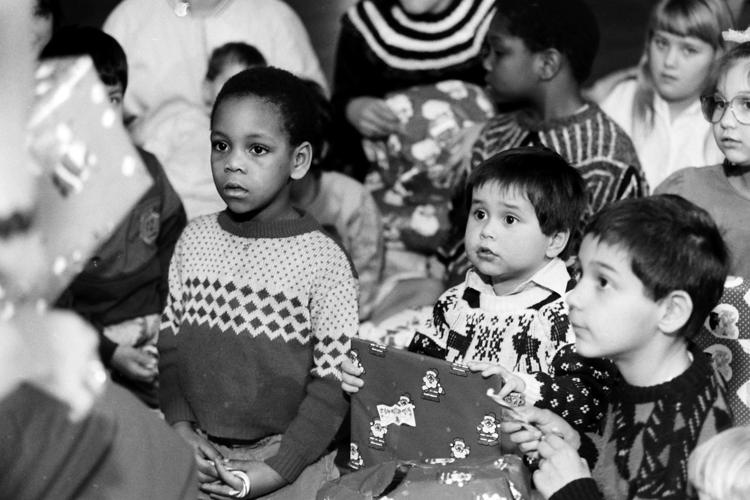 Christmas party: About 50 families attended a Christmas Eve party at Pizazz Ballroom Thursday thanks to Dawn Russell and her committee. Funds were raised to provide food and gifts to anyone who wished to attend. Many were back for breakfast on Christmas morning, which included singing and games. Santa Claus made a visit.
Milford fire: Three Milford, Iowa, businesses suffered thousands of dollars in damage Tuesday when fire gutted their building and damaged equipment. At about 3 a.m. the Milford Volunteer Fire Department was called to a building where Jones Construction, Western Transportation and Syndergaard Excavation were located.
Holstein decorations: For Pete Paulsen, the traditional German carol "O Tannenbaum" strikes a familiar chord. His family emigrated from Germany in 1952. His neighbors on Kastner Drive in Holstein chose a carol for each home and picked the obvious choice for Paulsen and his wife, Betty.
These items were published in The Journal Dec. 24-30, 1892, 1917, 1967 and 1992