About 100 survivors of the crash of United Airlines Flight 232 at Sioux Gateway Airport gathered at an airport hangar to observe the first ann…
Twenty-five years ago, Ellen Christofferson, of Sioux City, went to donate blood to aid survivors from a horrific airplane crash at Sioux Gate…
Today's top picks from our online calendar. Find more events at siouxcityjournal.com/calendar.
Jerry Schemmel considers himself one of the lucky ones. Not solely because he was one of the 184 who survived the crash of United Airlines Fli…
Two factors combined to help ensure that survivors outnumbered victims in the United Airlines Flight 232 crash at Sioux Gateway Airport, a doc…
A quarter-century after a DC-10 crashed at Sioux Gateway Airport, a trio of community leaders said their involvement changed their lives in la…
Along the Missouri River stands a statue that marks one of the area's most notable days.
Two teams working independently of each other, yet with the same goal, ensured that the story of United Airlines Flight 232 was not a tale of …
Site of Flight 232 crash in Sioux City. Video taken on July 14, 2014. 
What are your memories of Flight 232? 
* An emergency drill was held at Sioux Gateway Airport on June 16, 1989, about a month before Flight 232. Emergency personnel credit the exerc…
A survivor of the Flight 232 crash is lobbying to change rules letting children under 2 ride on laps during flights. 
A community commemoration will mark next year's 25th anniversary of the United Flight 232 crash at Sioux Gateway Airport,  organizers announce…
A United Airlines DC-10 carrying 284 people crashed just north of a runway at the Sioux Gateway Airport killing over 160 people at 4 p.m. Wedn…
A collection of photos from Dennis Fitch's life and the Flight 232 crash. Fitch died Monday, May 7, 2012, at his home in St. Charles, Ill., af…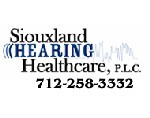 Siouxland Hearing Healthcare P.L.C.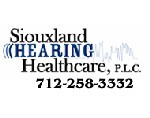 Siouxland Hearing Healthcare P.L.C.