Talbot's land: Daniel. H. Talbot, businessman and amateur naturalist, said he will let the city use a portion of his 4,000-acre tract of land near the Sioux River as an experimental station housing animals and birds. He also plans to use a large portion for homes for laboring men to have a wholesome place to rear their children. About 960 acres are within the city limits about two miles north of Riverside Park.
Good market: The Sioux City cattle market is so good now that its reputation is going far and abroad, and cattle are coming here from distant points. For instance, the Union Pacific brought in ten cars of cattle from Utah this week.
Robbers nabbed: Detective Edwards arrested Dan McVeigh and John Kelley on charges of disturbing the peace by attempting to break into Paddy Farrell's Saloon on Wall Street. Kelley had served time last summer here for vagrancy and the police were surprised he had some dollars in his pocket.
Holy rollers: Four members of the Pentecostal colony were arrested Friday night in a raid on their home at 2738 Virginia St, and were bound over to the grand jury Saturday. According to Justice H. I. Broulette, "spiritual marriages" under the "Holy Roller" system do not justify lewdness. Charges were dismissed against the High Priestess, Mrs. Bernard Moore, who stated she is an ordained minister and had the right to perform marriage ceremonies.
Orphans adopted: Fifty-seven fatherless children of France have been adopted by the school children of Sioux City for 1919. Sioux Cityans as a whole have adopted 330 orphans. The Hunt Grade School has agreed to send money to France to care for 12 orphans there, the most of any school. Persons wishing to support a child may pledge 10 cents a day, or $36.50 a year.
Firemen hurt: Five Sioux City firemen were injured, two seriously, fighting a big fire at the American Loan Building, on the southeast corner of Sixth and Pierce streets. They were injured when the north wall collapsed. The building's loss is placed at $400,000. Two of the five were hospitalized: Junior Captain Fred Bankstus, at St. Vincent's Hospital, and fireman Walter Geesman, at the Samaritan hospital.
In the news: The late Police Capt. Joseph Davidchik, 53, who died Dec. 26 of gunshot wounds, has been posthumously awarded the Robert F. Kennedy International Medal of Honor from the American Federation of Police. …Don Shull has been elected Commodore of the Missouri River Boat Club. ,,,Eugene F. Kelly was elected president of the Abu Bekr Shrine White Horse Mounted Patrol.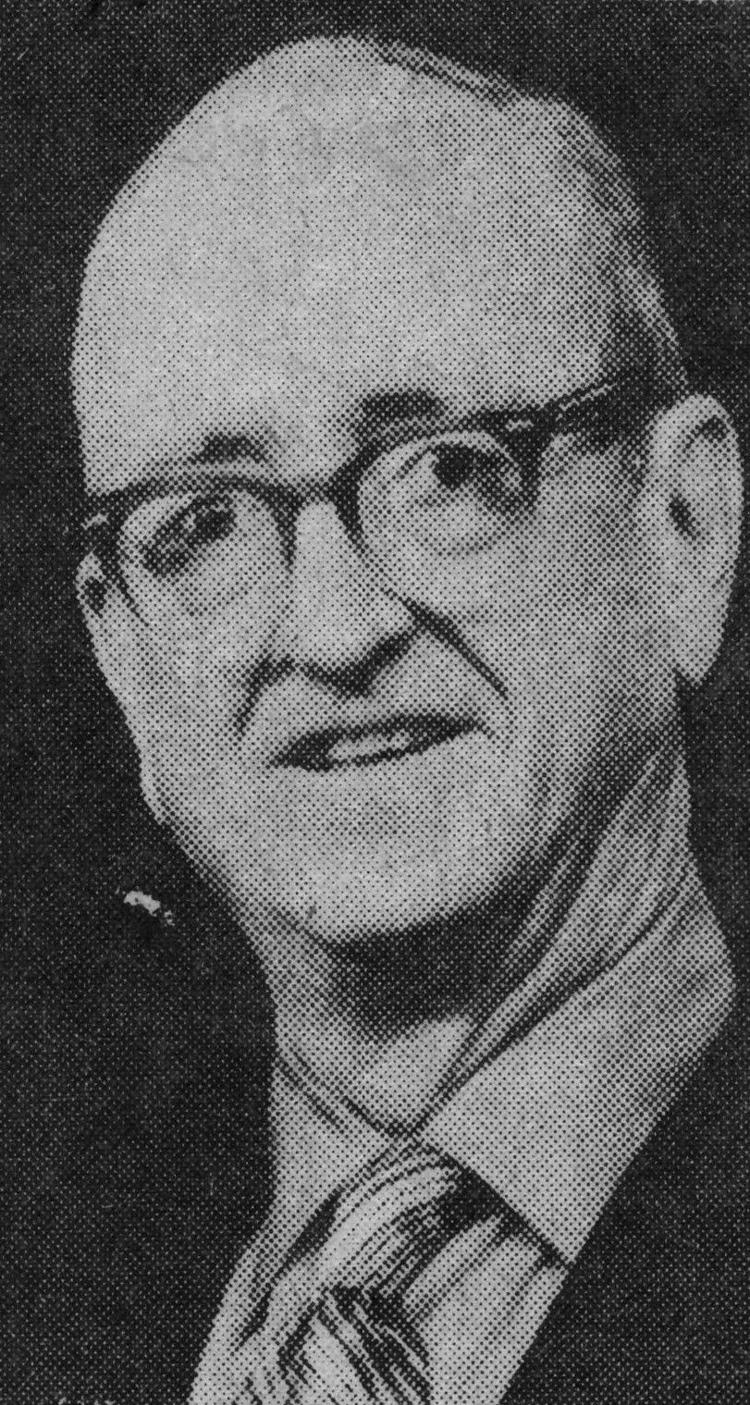 Hotel razed: The Park Hotel, at 315 Fifth St., succumbed to the wreckers of J. Myron Olson & Son. Company. Businessman Arthur Sanford bought the hotel, but has not announced plans for the site. Formerly known as the Swan Hotel, it was built in 1900 by W. F. Tuttle, early coal and fuel dealer and dray operator. Most recently, the building housed a second-hand furniture store.
Recruiting cops: Young men interested in a law enforcement career are urged to apply for a special civil service entrance exam for patrolmen. The Sioux City force is five men below its authorized strength of 107. To be eligible, applicants must be a resident of Iowa, high school graduate, 21 to 31 years of age, at least 5-foot 8 and 150 pounds.
Van Dyke ruling: The 8th U.S. Circuit Court of Appeals in St. Louis overturned the 1992 conviction of former Sioux City Mayor John Van Dyke on bank fraud and other charges. The appeals court ruled the trial judge acted unfairly. That judge sentenced Van Dyke to 21 months in prison and fines. Now living in California, Van Dyke was allowed to remain free pending his appeal. The prosecutor said she may ask the circuit judges to review their ruling.
Soccer league: The Sioux City franchise of the U.S. Inter-Regional Soccer League is starting to recruit players, according to Breeze Coach Brad Smith. There will be nine teams in the Midwest region. League play will start April 16. Roster size will be limited to 26 players, with three required to be under 19.
No Letterman: KMEG-TV still won't be broadcasting the "Late Show with David Letterman." General Manager Bruce Lewis said KMEG offered the network a half-hour delay, starting at 11 p.m. ahead of "Star Trek" reruns, but CBS said no.
These items were published in The Journal Jan. 20-26, 1894, 1919, 1969 and 1994.