125 Years Ago
Ah Hallowe'en: Like some weird sesame, it opens on the 31st to a land of myths and mists and fuzzy wastes of superstitions cross the land of Scotland, where Hallowe'en is most fervently regarded across the landscape. Traditions are expected to follow suit in Sioux City and area.
Carriage smashed: J. M. Powiapaugh was driving a team when it became frightened at an elevated train going by and ran away. The carriage overturned and the accident demolished the carriage. The six children in the carriage were thrown, but not seriously hurt.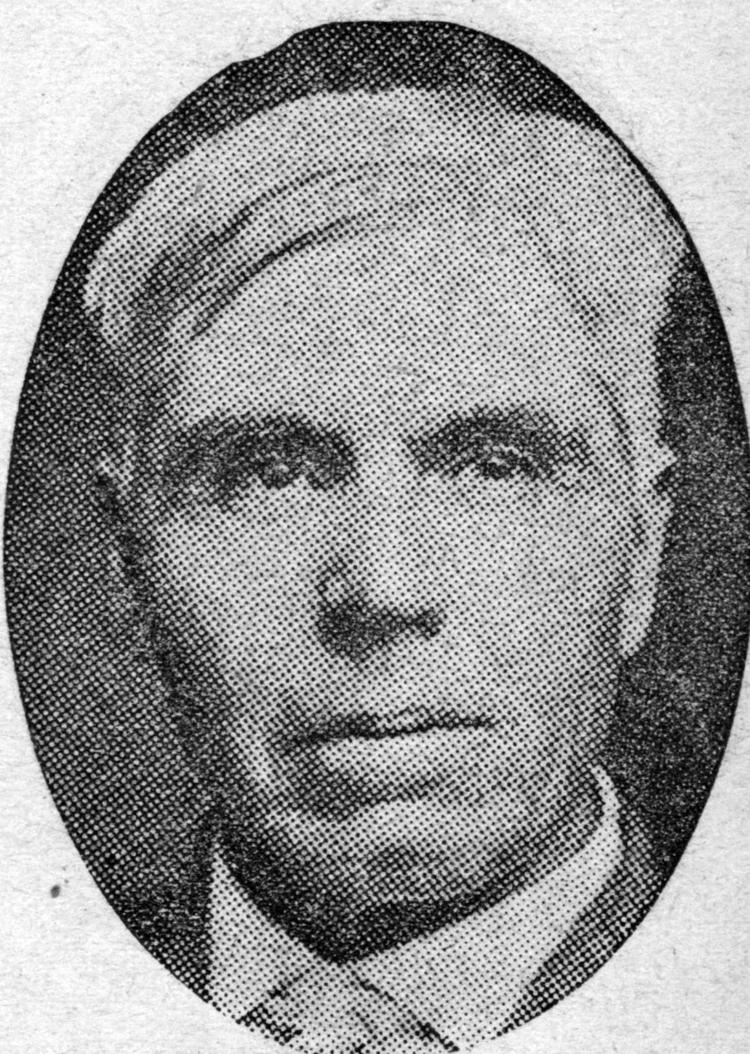 Waifs warned: Judge Neilan has reprimanded several boys who have been in his court often, but his talks have not made much of an impression. The boys are waifs and he proposes to compel them to attend school. If they don't and get into further mischief, he will give them jail sentences with only bread and water for food, or he will compel them to leave the city.
100 Years Ago
Halloween parties: The Shore Acres club members attended a Halloween party Wednesday evening. The dance hall and parlors were decorated in orange and red with weird favors on the tables. There was dancing, bowling and a late hour luncheon. …One hundred persons attended the dancing party at the Fifty-Fifty celebration at the Martin Hotel. …There were 600 employees and 300 of their guests attending the Masque Ball at the City Auditorium, given by the Davidson Bros. Company.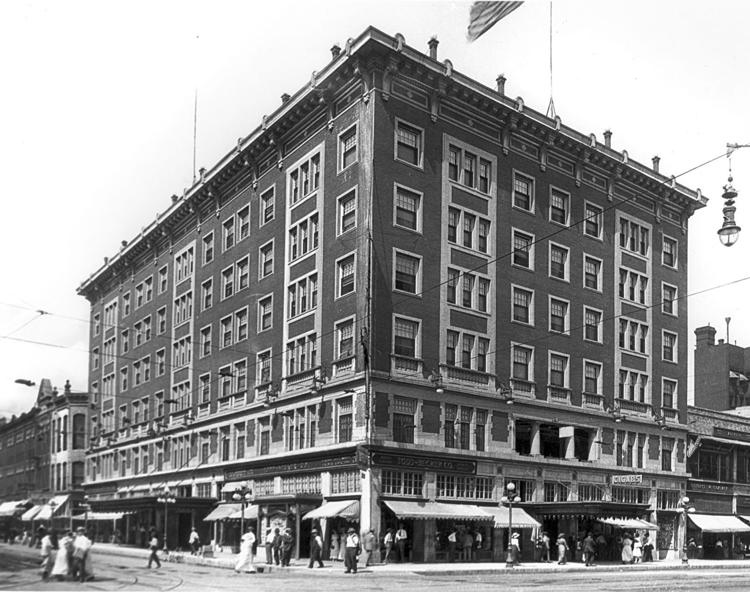 Martin Hotel expansion: A four-story addition to the Martin Hotel is planned that will make available 200 additional rooms. When completed next year, the Martin will have 600 guest rooms. Now six stories tall, it will have 10 stories when completed. Other interior improvements will be made to update the ballroom. It was erected in 1912 and is owned by J. P. Martin.
Team loses coach: The Trinity College football team suffered a misfortune when Coach Sherman resigned this week. He is captain of the Hospital Unit K, stationed at Council Bluffs. He has received orders to depart immediately to Camp Oglethorpe, George. He gave his team final instructions on Tuesday and then resigned his coaching position to leave for Georgia.
50 Years Ago
East High bombed: A home-made bomb exploded in a barrel six feet from the outside of East High School on Halloween night, causing extensive damage. East Principal Eugene Farrel reported the blast the next morning, when the damage was discovered. The blast shattered windows and imbedded fragments in the ceiling and fixtures. Elsewhere, in Peters Park area, city crews discovered damage from eggs, firecrackers and toilet paper, which covered the trees.
In the news: Billy Martin, peppery third base coach for the Minnesota Twins, will speak at 8 p.m. Monday to the Blessed Sacrament's Mens' Club and on Tuesday will talk at noon to the Sioux City Jaycess at the Sheraton-Warrior Motor Inn. …Mrs. Dale Morgan was elected president of Siouxcomers Club. …The Crest Theater opens Friday in South Sioux City in the former redecorated State Theater building at 2005 Dakota Ave. and will seat about 550.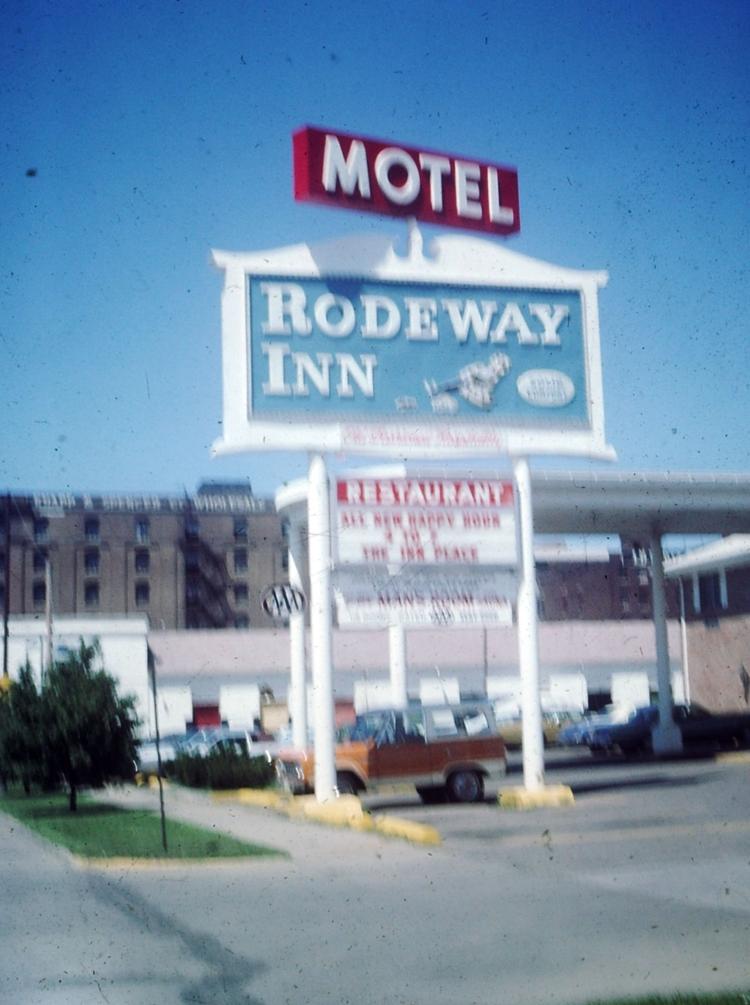 Rodeway Inn plans: Construction of the Rodeway Inn, a million-dollar, 80-unit motel at Second and Nebraska Streets, will begin immediately, according to Albert M. Seth, president of Auditorium Shopping Area, Inc. Plans call for completion by spring or early summer next year. The motel will have a swimming pool, restaurant, cocktail lounge, coffee shop and party rooms to accommodate groups up to 150 persons. Holtze Construction Co. of Sioux City will be the general contractor. The site is the former location of the Chicago and North Western Railway Depot.
25 Years Ago
50th anniversary: Jean's Shop will celebrate its 50th anniversary all week at the store, now located at 613 Fourth St., according to owner Bob Sabel. The store was founded by his mother, Bess, and was named after her daughter, Jean Weiner. The shop is located on the ground level of Town Square at the corner of Fourth and Pierce Streets. He joined the family business in 1956. The upscale women's clothing shop opened on Nov. 4, 1942.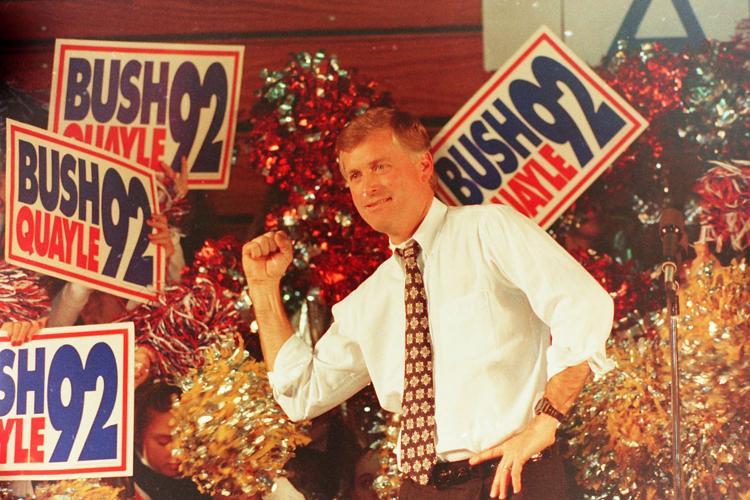 Making news: Vice President Dan Quayle focused on farm themes during a brief campaign stop at East High School in Sioux City. and predicted a "come from behind" win. …Life-long Sioux Cityan Darolod Sea has joined St. Luke's Health System as coordinator of congregational relations. He served 40 years with the Sioux City Community School District before retiring earlier this year. …Harry Sanford, retired newsman at the Sioux City Journal, was honored by the Sioux City Crime Stoppers board of directors for his years of volunteer service on the board.
Some election results: Woodbury County voters returned supervisor Earle Grueskin to the County Board of Supervisors Tuesday and elected Maurice Welte and Larry Clausen. For County Sheriff, Dave Amick edged out Democrat Sheriff Leo Miller in a close race. Amick, a Republican, has been in the sheriff's office for 17 years.
These items were published in The Journal Oct. 2-Nov. 4, 1892, 1917, 1967 and 1992.