125 Years Ago
Lots of fish: "Ponca Ed" is catching several hundred pounds of fish per day in the Big Sioux River. Among these are some fine specimens of the straw bass. It is a fish that has been practically unknown in these waters until recently.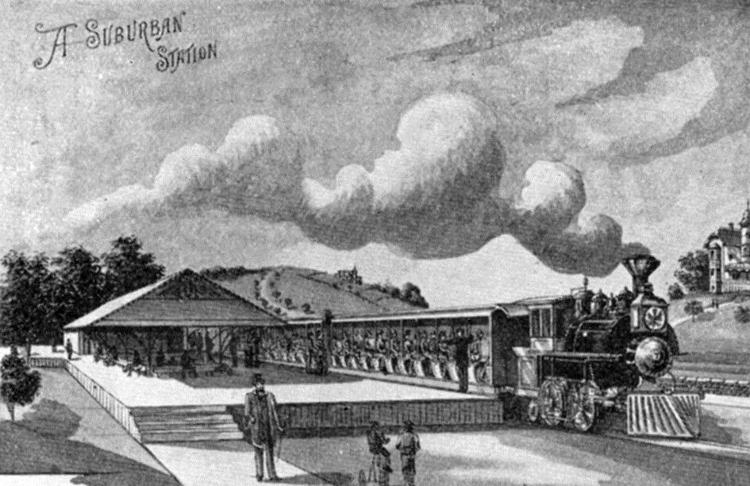 Extra train: The Riverside Company still continues an extra train service to the park there on Sundays and quite a number of people went this past Sunday. The railroad management promises to put one of its vestibule cars on that line as soon as the weather becomes such as to demand it.
More Wolf pelts: County Auditor Jordan said that as a result of the increase in the bounty paid by Woobury County for wolf pelts, from 2 ½ to half dozen pelts were killed along the Missouri River west from Sioux City and in the timber that skirts the Sioux River. The largest pelts are those of young wolves.
100 Years Ago
Hidden in car: Acting on a tip received at police headquarters, Roundsman S. S. McEveny took possession of a motorcar containing liquor at the Ryan and Reinke garage, 720 Pearl St. Concealed inside were five one-gallon jugs and 20 four-point bottles of whiskey. The car was taken to police headquarters where the owner J. K. Estell came after his machine. He was arrested and charged with illegal transportation of liquor.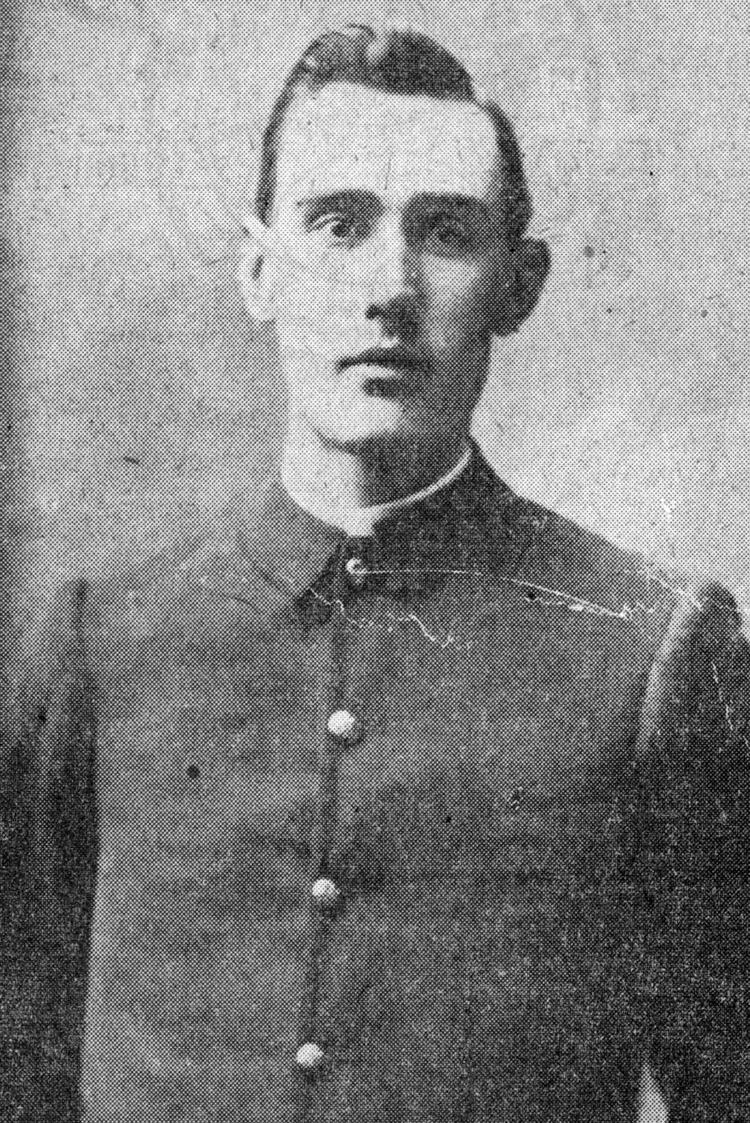 In the news: Mr. and Mrs. H. A. Knepper entertained the members of the K. T. Club at dinner Friday in their home in honor of their 20th wedding anniversary. Fifteen couples were present and spent the evening by playing auction bridge. …James Britton, a detective in the police department for several years, has been appointed jailer of the Woodbury County jail by Sheriff W. H. Jones.
Apple shortage: An extra shortage of train cars throughout the west is responsible for the limited supply of apples received from Washington, Idaho, Oregon and Colorado. Warehouses there are filled to capacity with apples that cannot be moved because of inadequate transportation facilities, according to Sioux City commission firms.
50 Years Ago
Air quality tests: The air that Sioux Cityans breathe is being tested by a contraption on the roof of City Hall, which is equipped to detect the presence of pollutants. Called an "effects package," it is one of more than 200 devices across the nation by the U.S. Public Health Service. A similar device was place on top of City Hall in South Sioux City.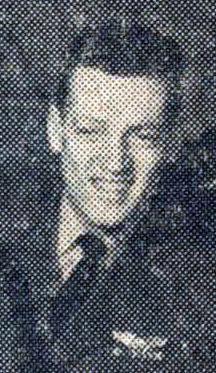 Pilot MIA: Lt. Col. Kelly F. Cook, 45, a former Sioux City resident, has been reported missing in action over North Vietnam since Friday (Nov. 10, 1967). He was a flight commander during a night bombing raid conducted during bad weather over North Vietnam. (Cook remains listed missing in action.) He served in the Korean conflict and World War II. His wife is the former Joann Bault, whose parents live at 3433 Nebraska St. Mrs. Cook and their six children live in California.
Entertainment plans: Skitch Henderson, composer, conductor, pianist and raconteur, will appear at the Municipal Auditorium at 8 p.m. Dec. 9 in a benefit for the Sioux City Symphony Orchestra, it was announced by Paul Snyder, president of the orchestra association. … The Sisterhood of Mount Sinai Temple will sponsor its annual "Thanks for Giving" dance Saturday at the Martin Apartments' Ballroom from 8:30 p.m. to 1 a.m. The Darrel Warner Orchestra will provide the music.
25 Years Ago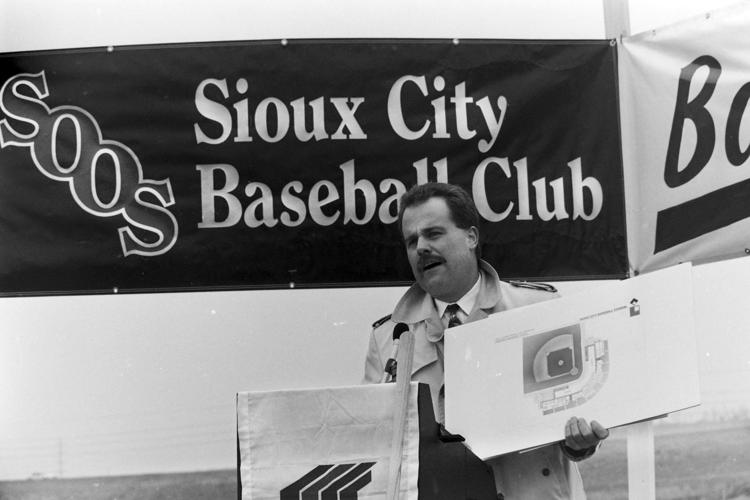 Stadium construction: Construction of a $3.5 million baseball stadium will unfold over the next six months, even in inclement weather on the south edge of Sioux City, according to John Calacci of Chris Hansen Construction Co. The 3,600-seat stadium will be finished before the season opener of Sioux City's new Northern League team. The team is expected to employ 100 persons.
No UFOs: The bright lights in the night sky spotted by numerous Siouxlanders late Sunday and early Monday were meteors – not unidentified flying objects, Pat Turner, a meteorologist technician with the National Weather Service in Sioux City, said. The "Leonid Meteor Shower" will be visible over the central part of the United States through Nov. 20.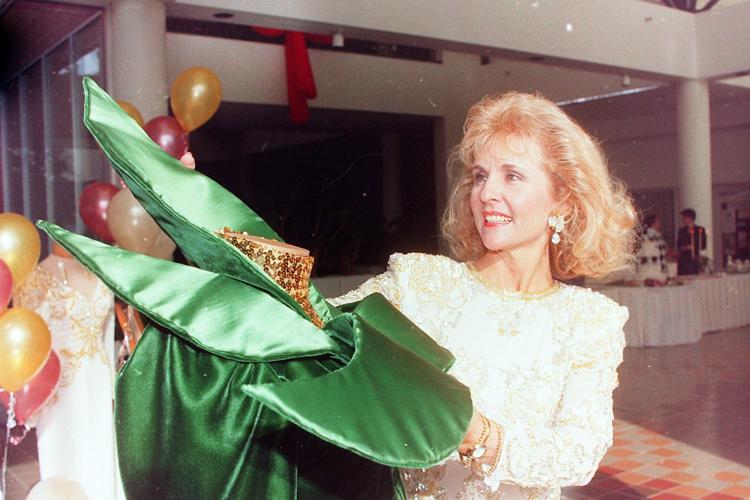 Making News: Susan Dannenberg of Sioux City, Mrs. Iowa 1992, will wear an "Iowa Corn" evening gown at an open house Sunday at the Sioux City Convention Center. The gown is part of the wardrobe she will wear at the Mrs. America Pageant in December. …NBC news anchor Tom Brokaw, 52, will receive the Allen H. Neuharth Award for Excellence in Journalism at the University of South Dakota. He grew up in Yankton S.D. …The Plymouth County Conservation Board will hold a hike in the Hillview Recreation Area at 2 p.m. Sunday.
These items were published in the Journal Nov. 12-18, 1892, 1917, 1967 and 1992.