Fight another day: Joe Clark, the Ohio lightweight, and Alec Chapin, the Minneapolis lightweight, will fight to a finish in private some place in or near Sioux City within the next 15 days. They are the same pair who were prevented from fighting in Covington last week by Sheriff Ryan of Dakota county. Only a favored few will be permitted to see the pugilists.
   In church news: A chrysanthemum show will be held in the parlors of the First Congregational Church this week. …Mrs. W. N. Ford has been engaged as a permanent soloist for the choir at the First Presbyterian Church, to the great satisfaction of the congregation. …A concert for the benefit of the Boys' and Girls' Home will be held at the First Baptist Church featuring the best musical talent in the city Saturday.
   Red it is: When a woman is sick and tired and has to make a good appearance, she can belie her feelings by putting on a red dress. Red is the flag of health, the banner of love and the color of life. No woman suspicious of her beauty should attempt to dress well without a red gown.
   Armistice plans: Towns around Sioux City will be among the first notified in the event the Armistice is signed in coming days with Germany, according to the committee in charge of the peace celebration planned for Sioux City. Large paper balloons, called "Victory balloons," will be floated over the surrounding country as soon as the Associated Press announces the signing of the peace accord. A prize coupon will be attached to each balloon to be redeemed at Sioux City stores.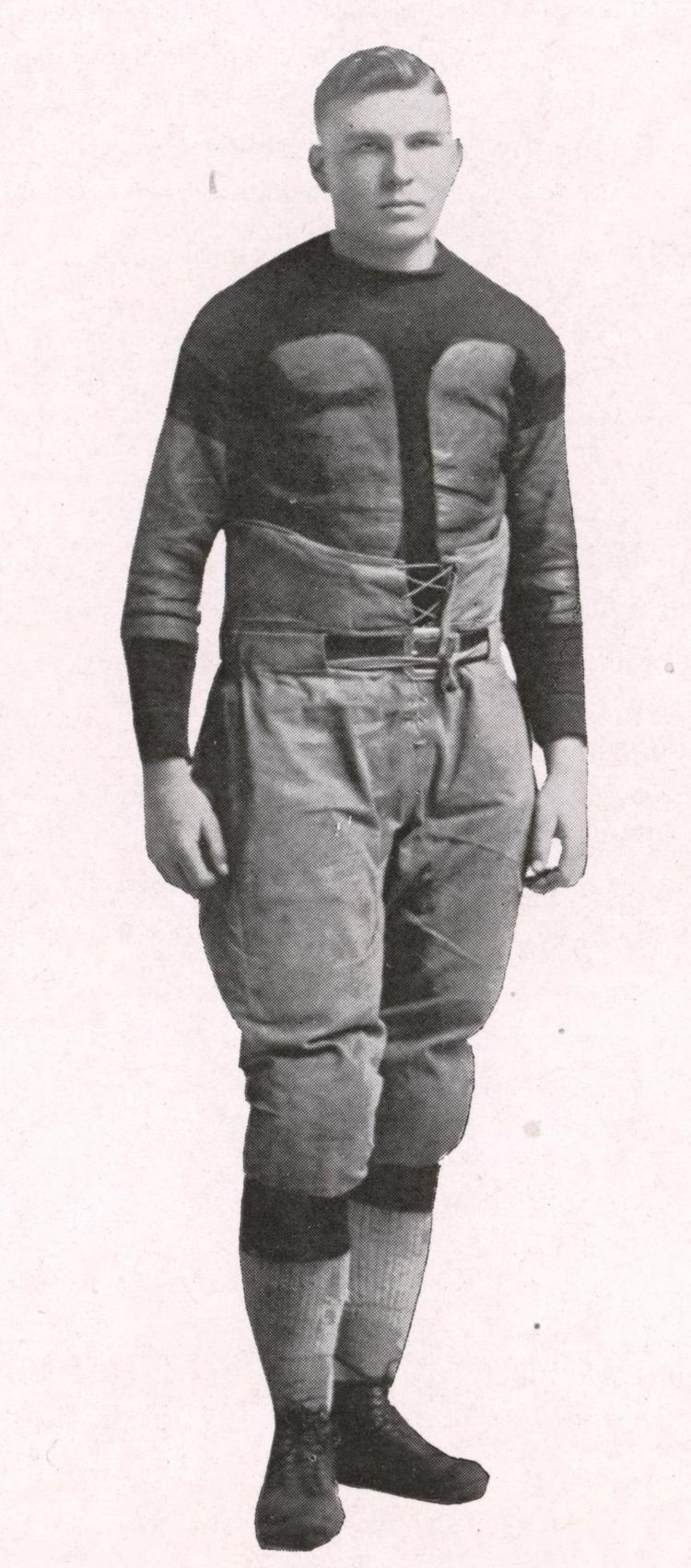 Protecting students: Every precaution against influenza at the schools will be taken by principals and teachers, according to Sioux City Superintendent M. G. Clark. Every building must be at a temperature of 68 degrees at 8:45 o'clock, with a steady rise in temperature. If it is still cold, children will be instructed to keep on their wraps and go through physical exercises and rapid marches around their rooms until it is warmer.  
   College football: Dale Nelson, left tackle on the Morningside College football team, has been elected captain of the Maroons' eleven Thursday. Because only three other veterans are on this year's squad, ten of the new men were allowed to vote on their leader. Nelson is a member of the student army training corps.                                
   Election returns: Rep. Wiley Mayne, R-Iowa, was re-elected to another two-year term for the 6th District in Northwest Iowa, defeating Democrat Jerry O'Sullivan. Woodbury County winners included: County supervisor: Robert Carlson, Ralph Wilcox and James Anderson, all Republicans; Auditor: Donald Linduski, Democrat, defeated Republican William Harper; Sheriff: Whitey Rosenberger, Democrat, defeated Republican Orlando Nassiff; Clerk of Courts: Maurice Flanagan, Democrat, defeated Republican Albert Mullen, and County Attorney: Edward Samore, Republican, ran unopposed.
   Zoo campaign: The Sioux City Zoological Society has designated Nov. 15 through Dec. 1 to continue a community-wide fundraising drive to raise $330,000 for the first phase of the proposed zoo. The cost will be $850,000. To date, $100,000 has been collected.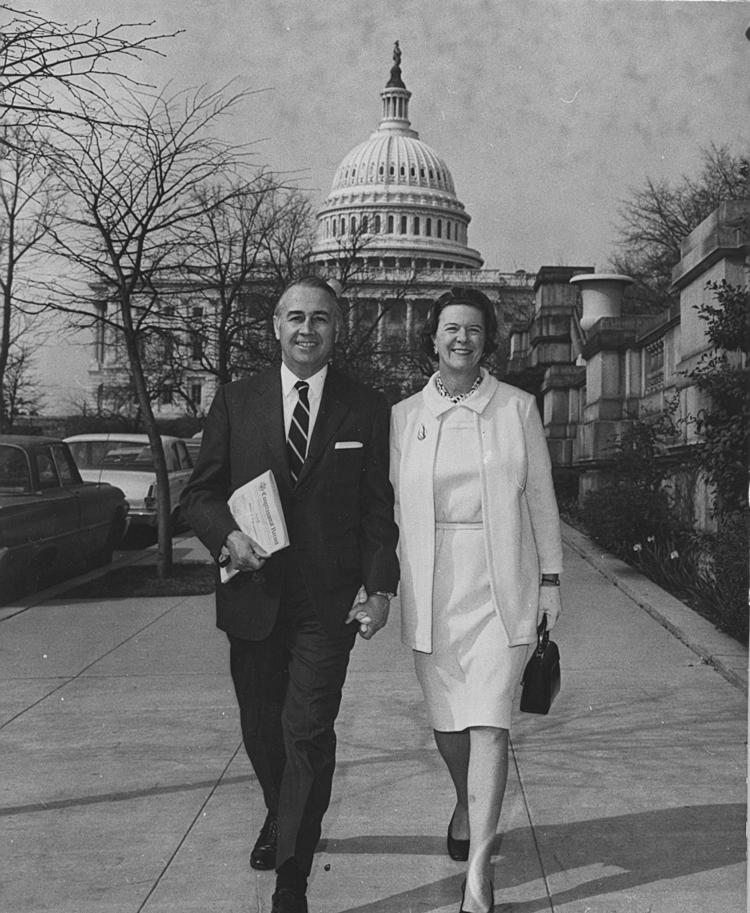 Rocking and Rolling: At 11:10 a.m. Saturday, an earthquake shook a 19-state area, including Sioux City. Among those reporting what happened was Walter R. Webb, 2807 Jennings St., who was in his office on the 12th floor of the Badgerow Building downtown when the venetian blinds rattled and the building swayed from east to west. "It was pretty disconcerting," Webb said. The epicenter was 120 miles east of St. Louis in Illinois and measured 5.5 on the Richter Scale.
   Riverboat leaving: The Sioux City Sue riverboat has been sold to Gamma International of Atlantic City, N.J., and will depart Sioux City by next spring. Otto Shrunk, controller for the local owners, blamed the sale on restrictions placed by the Iowa Racing and Gaming Commission and the Iowa Division of Criminal Investigation for making operations difficult. The boat's departure will mean a loss of $4.3 million to the local economy.
   Making news: Dean Krenz, publisher of The Journal, was named Port Admiral for the 1994 Port of Sioux City River-Cade. …Linda Todd, director of Hospice of Siouxland, has been elected president of the Iowa Hospice Organization. …St. Michael's Church, 4105 Harrison St., will hold Las Vegas Night from 6:30 p.m. to midnight Saturday. Admission is $2.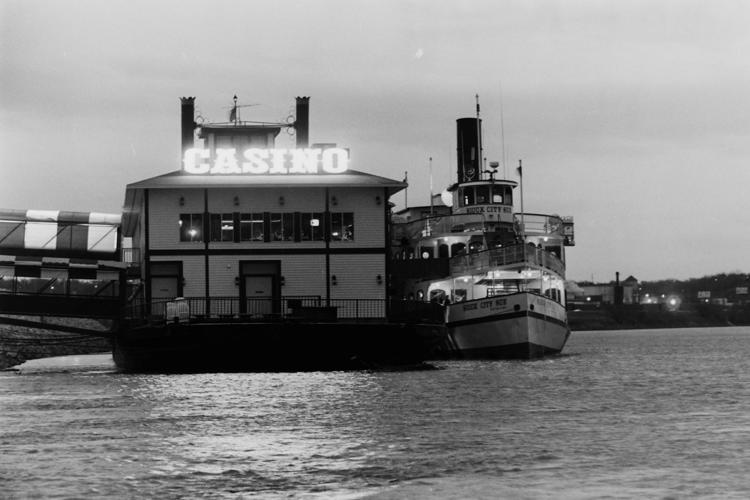 Abandoned pets: Photographs of abandoned pets are on display at the MarketPlace Shopping Center showing pictures of animals needing adoption and some being put to sleep in Santa Cruz, Calif. The photos are meant to shock Siouxlanders into taking action to stop the needless killing of more than 4,500 dogs and cats in Sioux City each year, according to volunteer Lynn Posey. Only 2,000 were adopted from the Humane Society and Animal Control in 1992.
These items were published in The Journal Nov. 4-10, 1893, 1918, 1968 and 1993.