125 Years Ago
West downtown burns: About 1 a.m. a fire was discovered in the Andrews Planning Mill, near the corner of Fifth and Water streets on the banks of Perry Creek. Within an hour, 30 businesses were ablaze. The fire brought out every wheel in the department. The flames leaped the creek into a row of frame buildings lining the west side of Water street. The whole region became one rolling, tumbling mass of flames.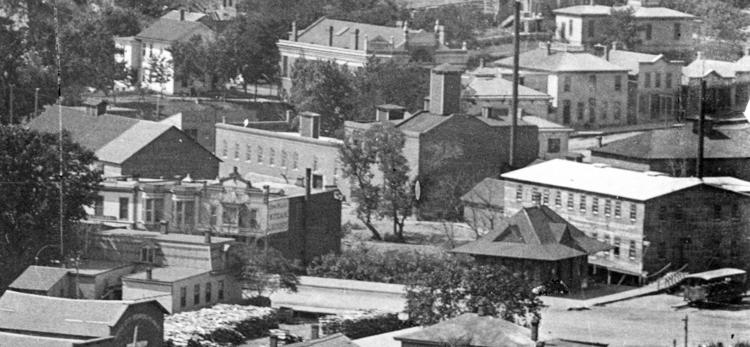 Fire update: Fire officials believe the fire started in the Andrews Planning Mill. Pent up smoke and gas in the big, tinder-dry factory burst with a bang through the windows. The value of property lost is not known. John Arensdorf had a heavy stock of liquor in the brick building fronting West Third Street. About 200 barrels of whiskey were rolled out from the first floor, but barrels of brandy and other liquor in the basement were lost.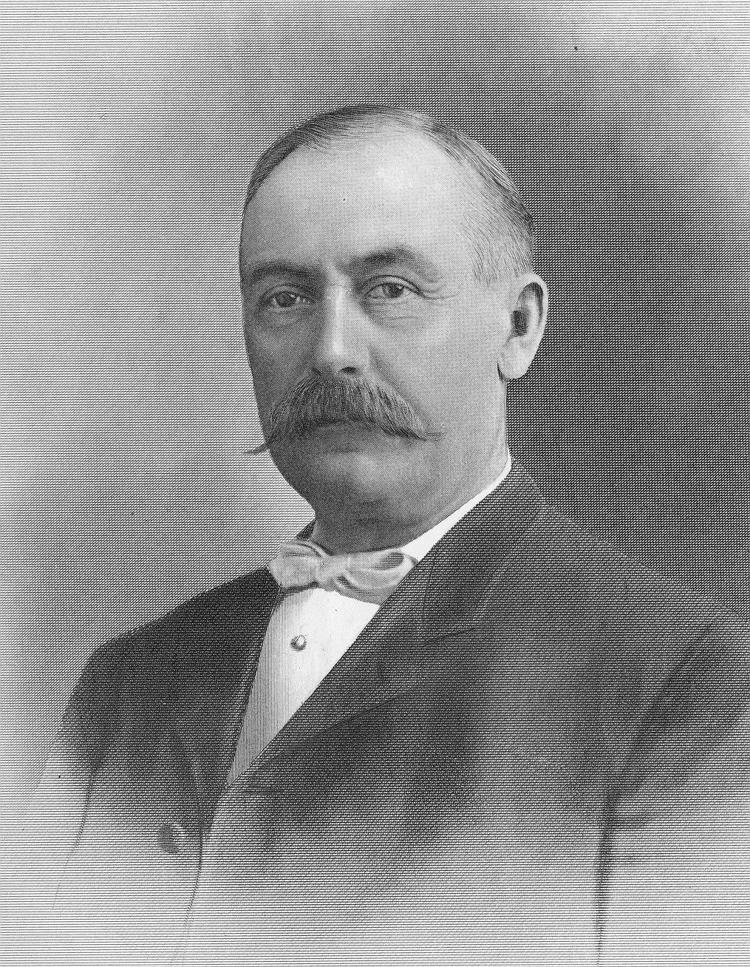 Bank robbers: Sioux City Police received a tip notifying them to look out for bank robbers who blew up the safe in the Northwestern State bank at Orange City, Iowa. The burglars got away with close to $7,000.
100 Years Ago
City quarantined: Sioux City is under general quarantine because of influenza. The public schools, colleges, churches, theaters and other places where more than 25 persons may congregate were ordered closed by the city council, meeting as a Board of Health Tuesday night. Crowded streetcars also are placed under the ban. No passengers are to be admitted after the seating capacity has been met. Large yellow placards are to be placed on houses where influenza has stricken the occupants.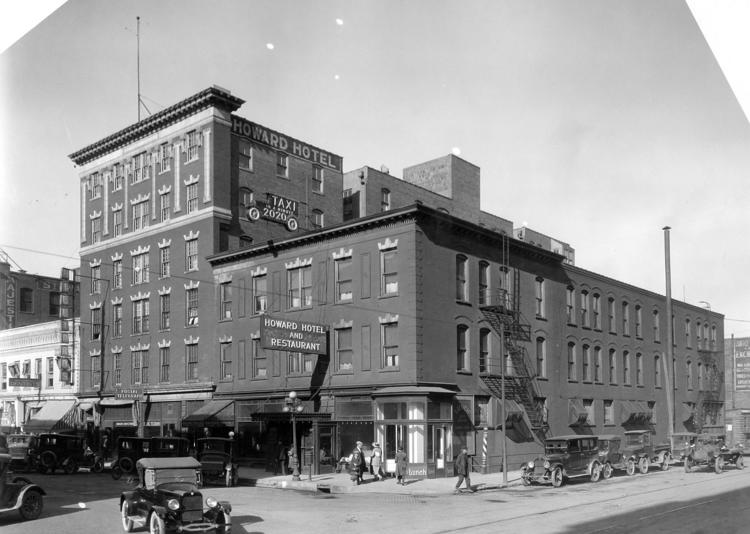 Hotel thefts: Charged with stealing provisions from the Howard Hotel, where they are employed, are Harry Stone, a cook, and J. A. Cunningham, a dish washer. Police accuse the pair of stealing a large amount of canned goods, meat and other edibles the last few weeks. They packed the food in boxes and shipped them out of the city, police said. The value exceeds $250.
More food restrictions: A new war program to restrict what can be served at public eating houses becomes effective Oct. 21. For instance, butter and cheese is to be doled out in ½ ounce allotments to patrons. No bread is to be brought to the tables until after the first course has been served. No more elaborate luncheons or banquets may be offered because they are unpatriotic.
50 Years Ago
In Vietnam news: Capt. Gordon Goodier and 1st Lt. Charles Blumer, both of Sioux City, who are pilots the 174th Tactical Fighter Squadron, took part in separate successful strike missions over Vietnam. ... Identical twins Cpl. Tim and Tom Jacobs. 20, of Sioux City were reunited briefly at a Marine Corps base in Vietnam. ... Army Sgt. Gary Morton Culbertson, 24, was killed in South Vietnam Saturday by an enemy bomb explosion while he was on a night defense patrol. He is survived by his wife, Julie, and parents, Mr. and Mrs. Paul Culbertson of Dakota City.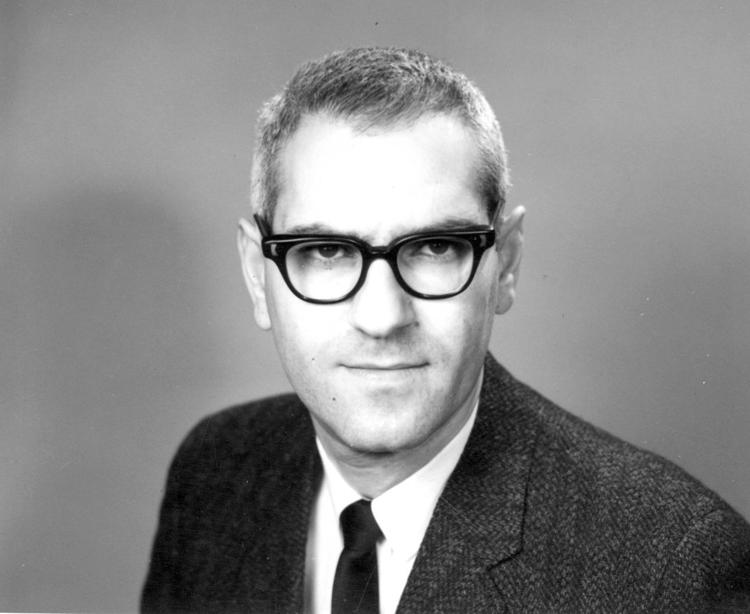 In the news: Rudolph "Rudy" Salem has been appointed personnel director for St. Luke's Medical Center. ... Lt. Marvin G. Rochester has retired from the Sioux City Fire Department after serving 28 years on the department. ... The Sioux City Lions Club Pancake Day will be held Saturday at the Sioux City Auditorium. Tickets cost $1 for adults and 50 cents for children under 12.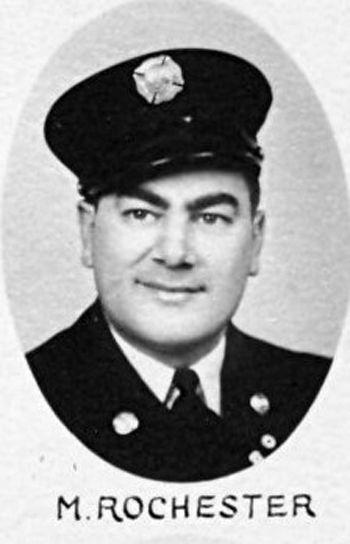 Planting trees: Eight variety of trees are being planted along a mile of U.S. 20 in a project by the Moville Jaycees. Some 130 trees will be placed on the northern edge of the highway by next spring. The Jaycees are doing the project in cooperation with Iowa and national highway beautification programs.
25 Years Ago
Community news: St. John's Evangelical Church in Hornick, Iowa, will sponsor its annual Oktoberfest celebration Sunday at noon. ... The 4th annual Living History Field Day will be held at 1 p.m. Sunday at the Ralph Polly farm in Homer, Neb. ... The original Syrian Dinner of St. Thomas Orthodox Church, 1100 Jones St., will be held Sunday, with a fine selection of Syrian breads and pastries also for sale.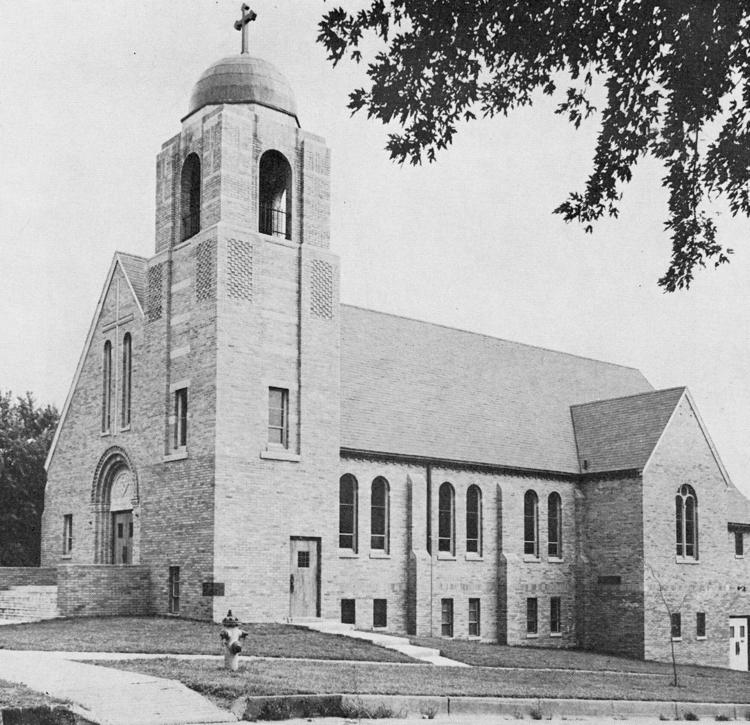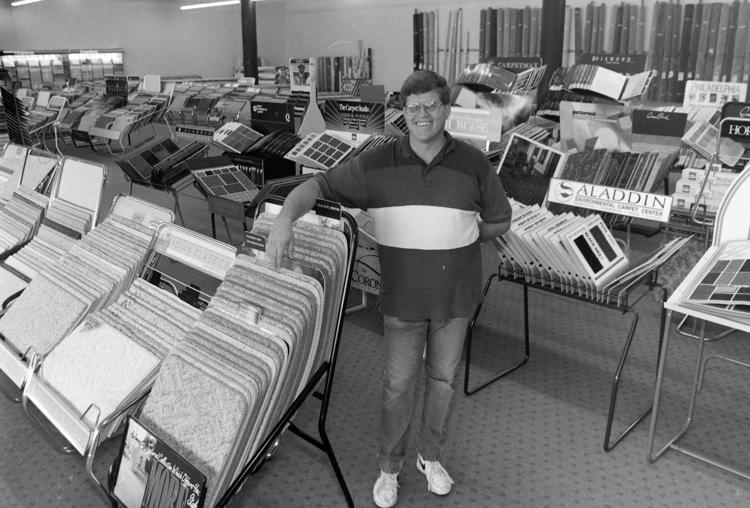 Hillcrest Center opens: The old Food-4-Less complex has been transformed into the Hillcrest Center, boasting two retail stores so far – Knova's Carpets and the Dollar General Store. Two light industrial/warehouse operations are located on the back side – Stone Container and Anjene International. The property is being developed by Larry Book and Fred Davenport.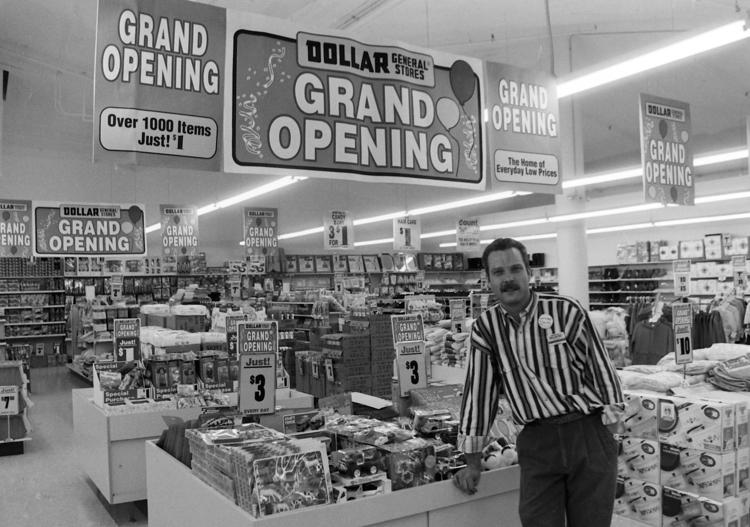 Nature center plans: Woodbury County can count on seeing a new nature center in Stone State Park by the spring of 1995. Conservation board Director Rick Schneider said $910,000 has been raised toward the $1.5 million goal. The center will feature permanent exhibits, hands-on displays, an exhibit hall, library, observation deck and two meeting/classrooms.
These items were published in The Journal Oct. 14-20, 1893, 1918, 1968 and 1993.