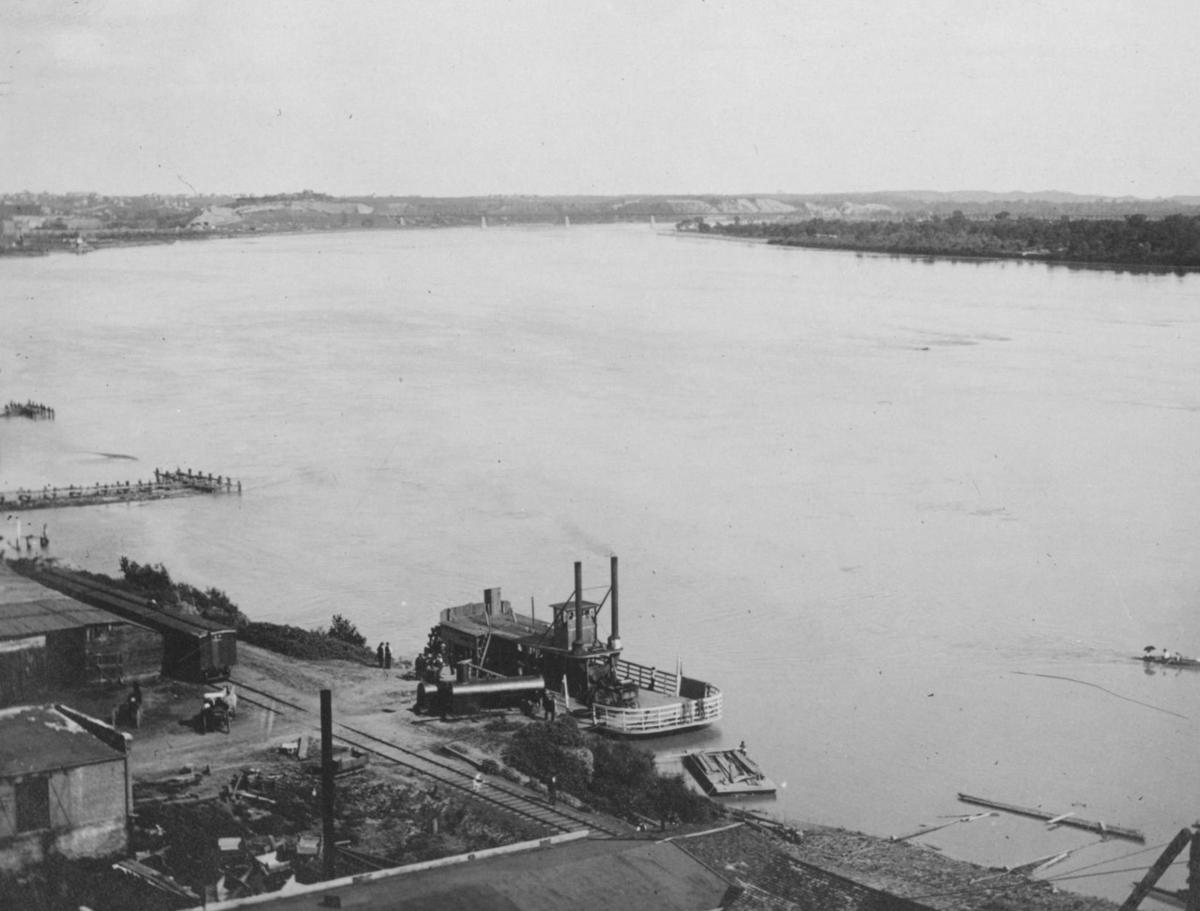 Ferryboat nuisance: A number of complaints are heard from residents in the lower part of Sioux City against the proprietors of the ferryboat. They have drawn their boat up to the foot of Pearl Street at 5 every morning and set up an unceasing screeching with the whistle. That makes sleep an impossibility within one mile of the landing.
A royal performance: Few amateur musical or dramatic performances ever given in Sioux City have met with greater success than the presentation of the cantata "Queen Esther" at the Peavey Grande Opera House by some of the city's best vocalists. They were accompanied by a full orchestra and a chorus of 100 voices.
Leeds connector: The Woodbury County board of supervisors agreed to build a new county road from Jackson Street east on 38th St. to a junction with the old Leeds electric road grade. The new road will be converted into a highway to Leeds as soon as the course of the Leeds line is changed. It will provide a better route to and from Leeds.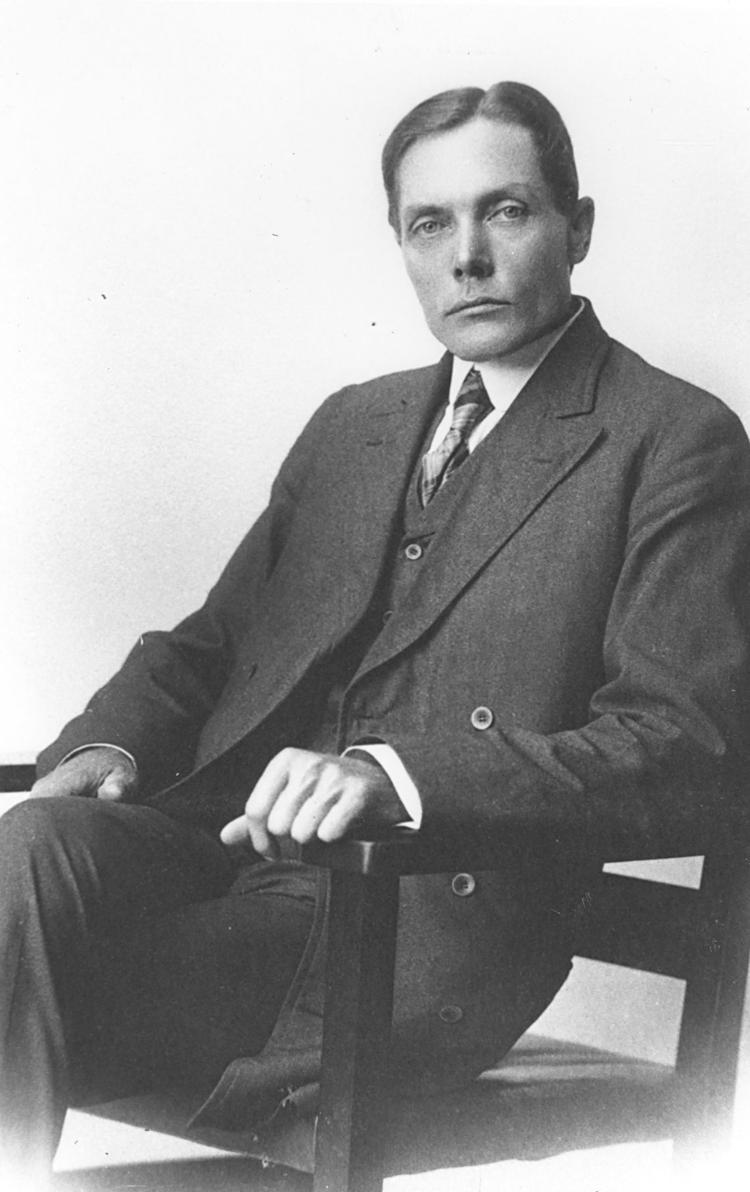 Short wins: Sioux City Mayor Wallace Short defeated his recall from office Monday in a special election. It is conceded to be a surprise result to both parties engaged in this political test. Short received 5,709 votes while his opponent Hugh Carney received 3,747. Carney carried only four of the city's 15 precincts. Short probably received 95 percent of the union vote. He said he hopes for future cooperation of all city officials.
In the news: The War Department has named one of its new gunboats "Sioux City" in recognition of the record Sioux City has made in the various Liberty loan drives. Three other Iowa cities also will receive similar honors conferred on them – Mason City, Cedar Rapids and Davenport. …The B.E. Short company was the low bidder at $38,610 for the construction of a new grade school in Crescent Park.
You have free articles remaining.
Gambling raid: Councilman J. B. Mann with officers to support him raided the basement poolroom at 509 Fourth St. belonging to Bobby Black Jr. He arrested Black and 40 habitues of the place. About 20 other men escaped. The 40 were charged with frequenting a disorderly house, while Black was charged with operating a gambling house. All were released on bond. The raid may be the largest one made in several months.
Big geyser: Water shot 60 or more feet into the air Monday afternoon after an Iowa Public Service Co. worker laying pipe at Fourth and Morgan streets backed his truck into a six-inch fire hydrant. Water continued to go into the air for about four hours until the city water department stopped the geyser. The water level in the Grandview Reservoir dropped six to eight inches as a result. IPS will pay for the repairs.
Pool dedicated: South Sioux City Mayor Ernest Albertsen will be the keynote speaker at the formal dedication of South Sioux City's new municipal swimming pool at 2 p.m. Sunday. Competitive events and swimming and diving exhibitions will be featured, along with free swimming for the public until 8 p.m. The $230,000 pool was completed late last summer.
Making news: Staff Sgt. William J. Hobbs, 31, son of Mr. and Mrs. William Hobbs of 1220 ¼ Court St., is serving in Southeast Asia with the Green Berets. He became a Green Beret last March and entered the service in 1956. …The 80th anniversary of the city of Bronson, Iowa, will be celebrated this weekend beginning with a parade at 7 p.m. Friday, followed by three dances and a beard judging contest. On Saturday another parade will be held, along with a demolition derby and other festivities.
Big canyon: Residents on West Fourth Street awoke Saturday to find a 100-foot long canyon up to 15 feet deep where their street used to be. The hole stretches about a city block. City officials said it was road construction along West Fourth and not drainage from the new Woodbury Heights development that caused the damage, as residents contend. Repair work will begin this week, according to Public Works Director John Arnold.
Newsmakers: Bruce Brock, Battle Creek, Iowa, won the 31st annual World Livestock Auctioneer Championship in Athchison, Texas. He won $6,000, a diamond ring, a gold microphone, a 12-gauge shotgun and a gold and silver studded belt with jewels. …Karen Luken, managing editor of The Journal, was elected president of the Associated Press Managing Editors Association in Dubuque. …Members of Sioux City's 185th Fighter Group have returned home from exercises in Denmark where they flew with other NATO units.
New nature center: The Woodbury County Conservation Board voted Tuesday to accept a bid to build a new nature center in Stone State Park, from L & L Builders of Sioux City for $1,287,920. The board accepted an option to shave $65,000 from the cost and may look at other cutbacks. The board of Supervisors has indicated it will use its borrowing power to secure a five-year loan to cover construction costs, to be repaid as donations and pledges come in for the project.
These items were published in The Journal June 16-22, 1894, 1919, 1969 and 1994.