125 Years Ago
Kangaroo Court: Growing out of the investigation into the kangaroo court that was undertaken after it was exposed in The Journal, Chief Hawman has relieved Sergeant Pecaut and Patrolman Harris of their stars. He did not deny the substantial truth of the newspaper story that the kangaroo court was indeed held, and liquor was introduced into the jail. But, he said, he was told the liquor was brought in by a woman named Jessica Williams, not the officers.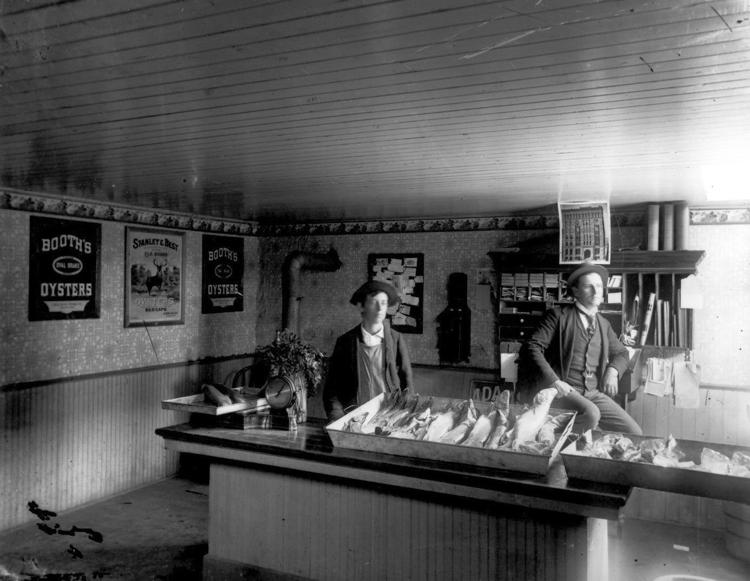 Yummy oysters: Oysters are no longer classified as one of the luxuries on the Sioux City market. The leading dealers are having a war and the prices have been forced so low that anyone can afford them. The prices for Standard oysters, which had been sold for 40 cents a quart, have dropped to 20 cents. Select oysters have gone from 50 cents a quart to 30 cents, while New York oysters have dropped from 60 cents to 40 cents.
Mulls legal action: No settlement has yet been reached between the Sioux City School Board and F. S. Allen, the architect of the new high school building on Nebraska Street. Members of the board believe now that Allen will drop further negotiations and sue if he thinks he has a good claim against the school district.
100 Years Ago
Hot dogs: Milwaukee Wiener Shop has opened a restaurant featuring Coney Island-style hot dogs and all the fixins' in downtown Sioux City. The eatery is located near the Milwaukee Road station, at Second and Pierce streets.
Remsen raid: State agents and the superintendent of the Anti-Saloon League on Monday seized a large quantity of liquor at the drug store in Remsen, Iowa, operated by Fred G. Meinert. A conservative estimate places the liquors' value at $1,200. Officers confiscated 40 gallons of whiskey, 28 gallons of brandy, 12 gallons of alcohol, 6 gallons of port wine, 49 quarts of bonded liquor, 14 quarts of port wine, 1 case of bitters, plus rum, gin and kummel (a sweet colorless liquor.) The case will be considered by the Plymouth grand jury, of which Mr. Meinert is a member.
In war news: Sioux City residents are expected to donate 1,000 phonograph records as part of a nation-wide effort to send one million or more records to American soldiers and sailors. All music stores here will accept old records, which will be sent to Chicago for distribution. Patriotic persons are asked to donate every record they can spare.
50 Years Ago
UNICEF Day: Sioux City children will join more than 3.5 million American boys and girls in celebrating national UNICEF Day. Under the auspices of the Sioux City Council of Churches and the Sioux City Committee for the United Nations, UNICEF trick-or-treaters will dress up in traditional Halloween costumes and visit homes from 2 to 6 p.m. Instead of candy, the children will ask for pennies, nickels and dimes to support the United Nations Children's Fund.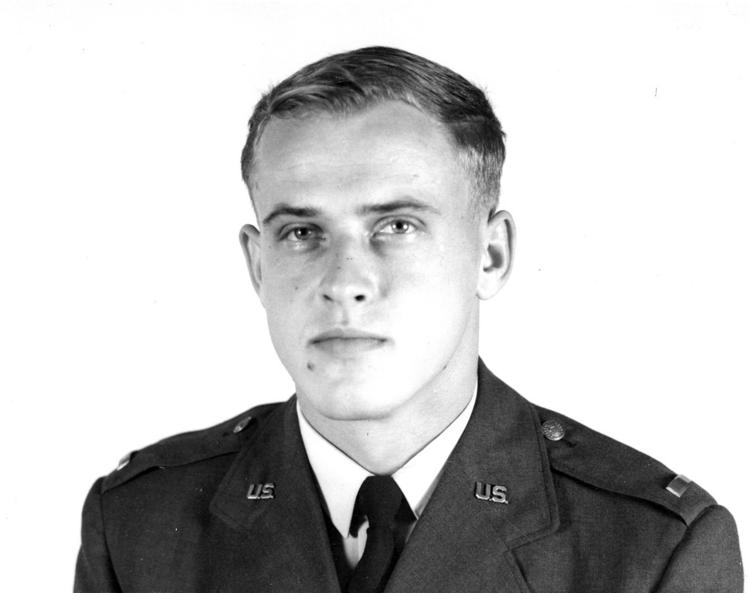 In Vietnam news: Sioux City pilot Lt. Kuldar Visnapuu's had just taken off from a base in South Vietnam when his Supersabre was hit by enemy fire. He turned the plane toward the South China Sea and ejected safely, watching as his jet hit the water about 100 yards from shore and erupting in a ball of flames. Visnapuu, 26, landed on the beach and was picked up by an Army helicopter that returned him to Phu Cat Air Force Base. He now is attached to the 174th Tactical Fighter Squadron.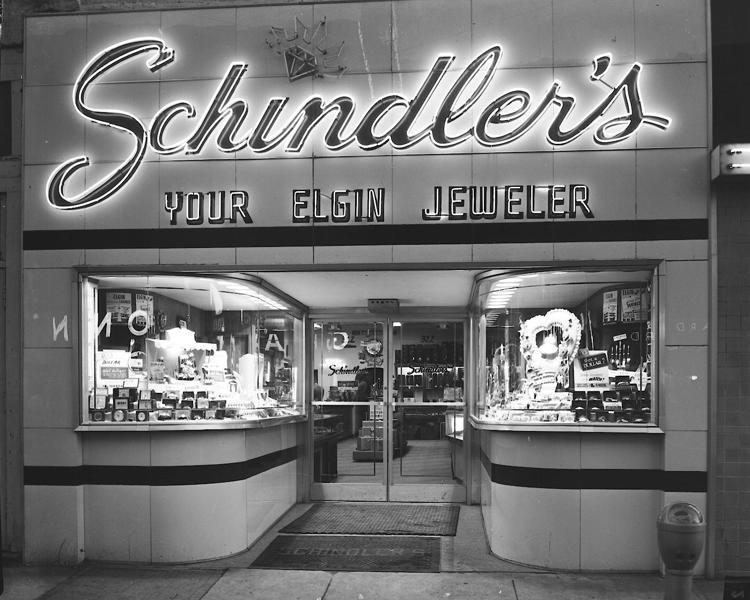 Making news: Germany's famed Obernkirchen Children's Choir will perform at 8:15 p.m. Tuesday at Eppley Auditorium. …The singing ranger, Hank Snow, and his famed Rainbow Ranch Boys, headline a cast of more than 20 country music entertainers who will perform at the Municipal Auditorium Wednesday evening. …Schindler's Jewelry, 312 Fourth St., will hold its formal opening through Saturday.
25 Years Ago
Top attraction: The Sioux City Explorers, who debuted this summer at the new Lewis and Clark Park, were named Wednesday as Iowa's top tourism attraction for 1993. The award is considered the most coveted presented annually by the Travel Federation of Iowa and state tourism division. Sioux City also received a "Tourism Community" award for hosting the Gus Macker Basketball Tournament.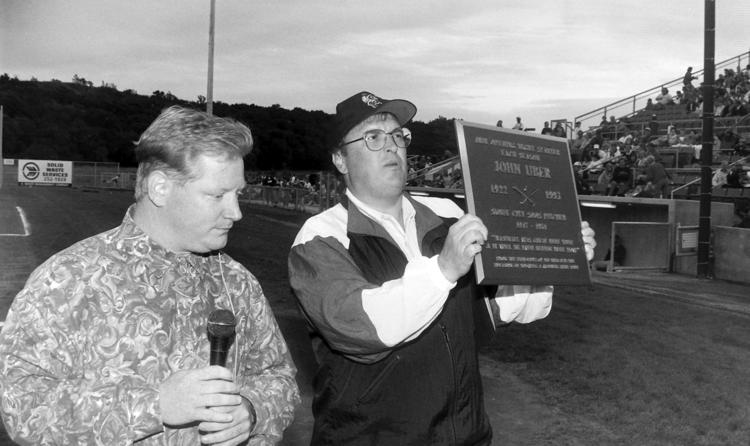 In the news: The Busy Fingers Fall Craft Show will be held Oct. 23-24 at the Sioux City Municipal Auditorium; $1 adult admission. …Shaare Zion Women's League will hold an Art Exhibition and Auction at the synagogue, 1522 Douglas St., Saturday; 6:30 p.m. start. …The Symphony Orchestra will present the Shrine Chanters in a benefit concert with the symphony horns at 4 p.m. Oct. 24, Eppley Auditorium. Tickets are $6, with proceeds to benefit the orchestra.
Remsen Oktoberfest: A broad menu of events are scheduled for Remsen, Iowa's Oktoberfest this weekend. Family style dinners, both Luxembourg-German and American food, will be served at St. Mary's High School. The ethnic menu includes hog's head sausage, bratwurst, headcheese, German potato salad and sauerkraut. There will be an art show and quilt display, radio-controlled airplane demonstrations and a street dance.
These items were published in The Journal Oct. 21-27, 1893, 1918, 1968 and 1993.