Clean-up campaign: The City Council decided to sustain the mayor in his order to have the Olympic Theater closed as part of his reform to clean-up the town. Olympic Manager John Peysen asked for a delay until May 1, but the council decided that was only a way to give the theater a new lease on life, and probably would interfere with the mayor's reform plans. Request was denied.
More city news: The new city scales will be located at Fifth and Water streets on the ground once occupied by the Riverside depot. A scale house will be built and hereafter, the city weight will be guaranteed to be correct. …The mayor called the council to order with an ebony-headed and artistically carved gavel, a gift from a local businessman.
School bills: The Sioux City School Board approved payment of the following bills at its monthly meeting: Webb Bros. Coal Co., $509.37; Benedict & Whiting for supplies, $75; Electrical Supply Co., $8.65; St. Croix Lumber Co., $28.40; Gas Company, $9.59; Gillette Bros. for supplies, $1.25, and F. Hansen Drugs, $3.29.
Flying club: Sightseers may view the scenic wonder of Sioux City from the sky this summer, thanks to the incorporation of the Sioux City Flying Club. The club will be located at the old speedway across the Sioux in South Dakota as soon as two Curtis biplanes arrive. The goal is to operate an aviation school, give flying lessons and exhibitions and haul passengers on excursions. A charge of $1 a minute while in the air will be charged.
Easter fashions: With Easter only two weeks away, Sioux City women are flocking to the stores morning, noon and night. Ladies are giving first consideration to suits with Russian-style blouses. Capes and dolmans are popular wraps. At least 90 percent of the suits and wraps are from navy blue fabrics. Touches of color will be introduced by brightly-colored vests, flowered hats, gay bags and flowered parasols.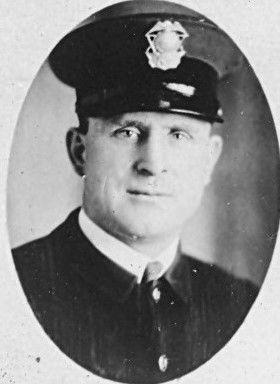 Council news: After a three-year hiatus, Sioux City will have a public food market this summer, according to a decision of the City Council. The best location probably will be along Iowa Street from Third to Fifth streets. …The council elected Capt. Earl Morgan to the office of chief of police, filling a vacancy created by the resignation of Fred Cunningham. Morgan has been on the force for five years.
Prehistoric exhibit: The Sioux City Public Museum opened a new hall on prehistoric life Wednesday that features a series of fossils of very early types of invertebrate animals up through the Ice Age. Displays include animal, plant, fish, reptiles and some mammal fossils that once lived in Nebraska. The hall also will be used for meetings and classes.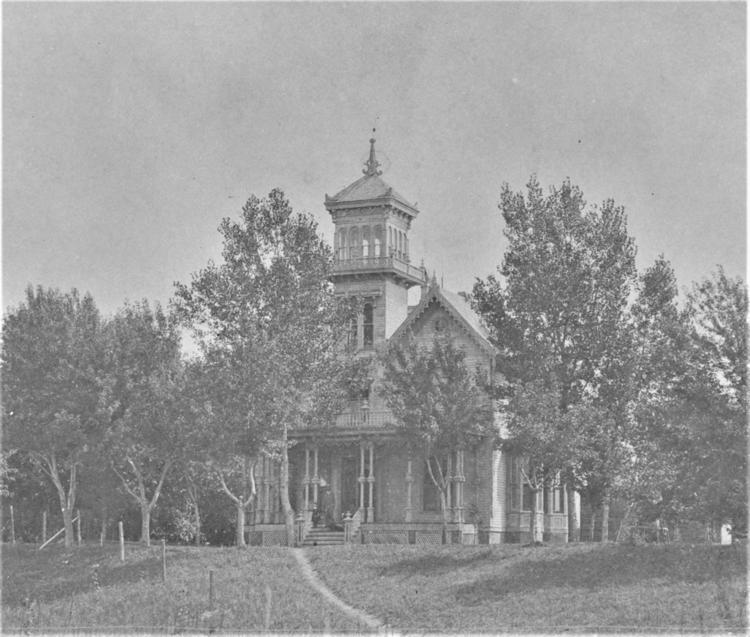 Pesthouse burn: The Woodbury County Detention Hospital, better known as the Pesthouse located on Sawyers Bluff overlooking the Missouri River, was burned down by firemen Thursday. The house was built in the early 1870s by Col. James Alexander Sawyers, a riverboat captain. The county took possession of the 19-room house in 1914. The council hasn't used it since 1958 after discovering appalling conditions there, including rats.
Baby fisherman: Mark David Adams, son of Mr. and Mrs. John Adams, 3128 Dearborn Blvd., may be the youngest owner of a fishing license in Iowa if not the nation. At the age of one day, a license was issued to Mark that was bought by his grandfather, Lloyd Adams.. An ardent fisherman, he said he thought the license would be a good addition to the baby's scrapbook.
In the news: The ninth annual Shrine Circus will be presented April 8-13 at the Municipal Auditorium. …Emily Needham, a Central High School student, was named to represent Monahan Post 64, American Legion Auxiliary, at Girls State at the University of Northern Iowa. …Ozark Airlines will start daily flights between Sioux City and Washington D.C./New York starting April 27.
Hay donations: Lyon County farmers, devasted by last summer's floods, spent Saturday at the fairgrounds dividing the first of five shipments of hay donated by eastern Washington state residents. The program was coordinated by Inter-Lutheran Disaster Response and Lutheran Social Services.
Moving monument: Motorists saw a moving monument Monday as a mammoth gray, 200,000-pound electrical transformer was hauled to replace another unit of Midwest Power. Sioux City police assisted with traffic control so the transformer could make a turn on Sixth Street from U.S. Highway 75 on its way to the Kellogg Substation on Gordon Drive.
Geese arrive: SALIX, Iowa – Siouxlanders living near Brown's Lake have grown attached to several Canada geese that have returned each year on their migration since 1985. The birds will begin nesting within the next week, according to Bill Anderson, a park official at the lake. Some residents put out corn and feed the geese by hand.
These items were published in The Journal March 31-April 6, 1894, 1919, 1969 and 1994.