Crusade against vice: City Attorney Burton has an inkling of information that the temperance men and women of this city will inaugurate a systematic warfare against saloons and compel them to comply strictly with the requirements of the Martin law.
Police pickups: L.M. Bosby got his intellect warped with booze last night and lingered in a cell. Frank Kermetz has been booked for a Saturday night spree. Charlie Peterson will eat a prison breakfast because he got too full of tonsil varnish last night.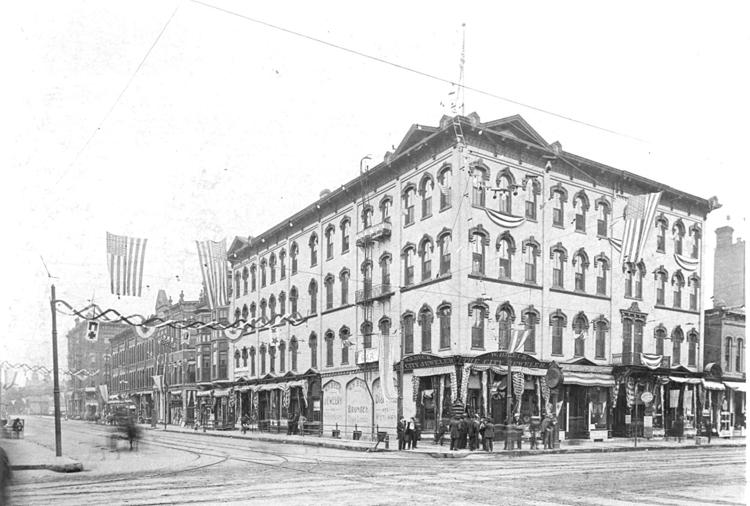 Cut with a razor: Razors were flying in the air on Fourth Street between Pierce and Nebraska streets last night. George Robinson, employed in the Hotel Booge barbershop, assaulted Tom Mace and slashed him twice on the chin and neck, Mace claims that Robinson took advantage of him and caught him unawares. He had a "close shave." It is said that the men had an altercation in the morning over a game of craps.
Alleged holdup is shot:  Sheldon, Iowa - One of a pair of alleged holdups who separated $400 from a number of Sheldon men who were engaged in an open air poker game Saturday night, is in a hospital here riddled with bullets and a companion who escaped a posse this morning and boarded a southbound freight train, has been captured in Le Mars.
Teamsters ask $13 a day: Labor unrest and shortages of materials threated to seriously hamper the paving operation in Fourth Street. A force of Teamsters employed by E.J. Hanlon is understood to have quit work yesterday morning, demanding $13 a day of each man and team.
Shop Strike Not Settled: Contrary to expectations of Sioux City railroad officials, the striking railroad shopmen took no action toward resuming work at a mass meeting held yesterday afternoon at Liberty Hall, 415 Jennings St. Instead, the almost unanimous decision was reached to continue the strike until their wage demands have been met in full.
You have free articles remaining.
City receives "Thank you" from spacemen: The City Council has received a letter from the directors of the Manned Spacecraft Center at Houston thanking it for the resolution the council passed the day after the moon landing, commending the astronauts on the mission and all of their backup personnel.
Probe county break-ins: Woodbury County Deputy Sheriffs George Grimesey and Phil Heimbecker Monday investigated break-ins at Holly Springs and Smithland. According to Grimesey, a person or persons entered Dowdy's Grocery Store at Holly Springs Sunday night and took $300 worth of merchandise. In a second break-in, a person or persons entered Lola's Cafe in Smithland. He reported about $115 in change was taken.
Girl hurt in auto plunge off cliff: A South Sioux City girl was listed in "serious" condition at St. Joseph's Mercy Hospital today after the car she was driving went over a 250-foot cliff near War Eagle's Grave sometime Tuesday night or early this morning. Police found the car lying on its top, on the second set of railroad tracks.
New bridge going up over troubled water: Construction has started on a new West 19th Street bridge that will be wider and longer that the old one. The old bridge, built in 1924, spans Perry Creek near the West 19th Street intersection with Hamilton Boulevard.
Morningside alumni reminisce: Morningside College alumni are scattered all over the globe, but a reunion picnic Friday drew hundreds together once again. Friday's picnic was part of the celebration marking 100 years since Morningside was incorporated in December 1894.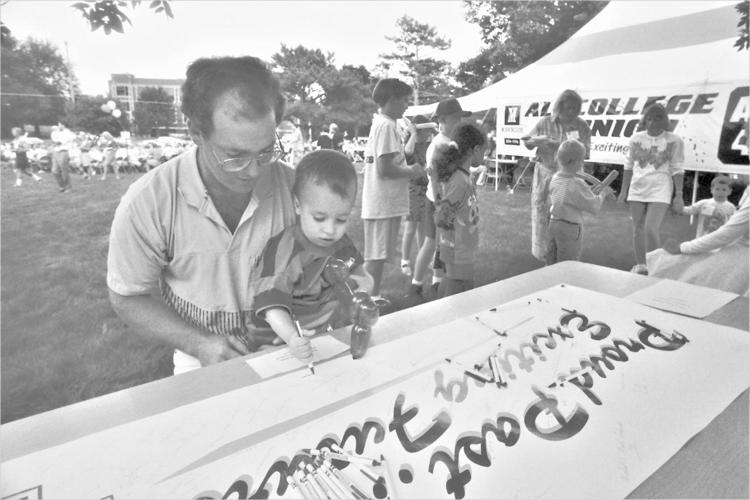 Frogs hop at Nifty 50 Days: Ninety frogs were leaping at the Ponca Nifty 50 days Saturday. A circle 36 feet in diameter was painted on main street in Ponca. The children started their frogs from the center and the frog which made it to the outside rim of the circle first was declared winner.
These items were published in The Journal Aug. 5-11, 1894, 1919, 1969 and 1994.