125 Years Ago
Courtroom drama: The sheriff's force was engaged in what seemed to be a general raid on houses of prostitution over the weekend. May Willis from May's Place and three girls were brought in, while Gertie Dodge and two of her girls were arrested from a place near the viaduct. Blanche Maynard was found at another place with some other girls. The court was in session Saturday night to handle the cases. That soon became known on the streets, and a crowd gathered to take in the proceedings.
Missing marshal: Nothing has been heard from Marshal Hallenbeck, who was reported to have taken off for the World's Fair in Chicago some days ago and has not been heard from since. His wife has given the keys to his office to the mayor. It is expected the council will name a successor soon.
Cavorting in Covington: About the hottest crowd of sports which ever got together in Sioux City went across the river to Covington to attend what was reported to be a "finish fight" between Joe Clark and Alec Chapin. In connection with that, the proprietor of the once notorious White House advertised a dance inviting "ladies" to be there. Those attending would be permitted to see the fight.
100 Years Ago
Quarantine lifted: At midnight Sunday, Sioux City will slip from under the influenza ban, which has been in effect since Oct. 16. The Board of Health noted the disease was on the decrease and the danger of a serious epidemic had passed. Two councilmen said that 89 deaths due to pneumonia or influenza had occurred in the last several week in the city.
Wobblies roundup: In an intensive four-hour drive against slackers, idlers I.W.W. members and other undesirables, 400 men were arrested Wednesday night. Of this number, 40 have been confined to the Woodbury County jail. Thirty of then, authorities claim, are true-blue "wobblies" (Industrial Workers of the World). Ten are being held for investigation on whether they signed up for military service. A number of those arrested have no listed employment. Some of the wobblies and alleged draft evaders were held at several hotels and rooming houses for further investigation.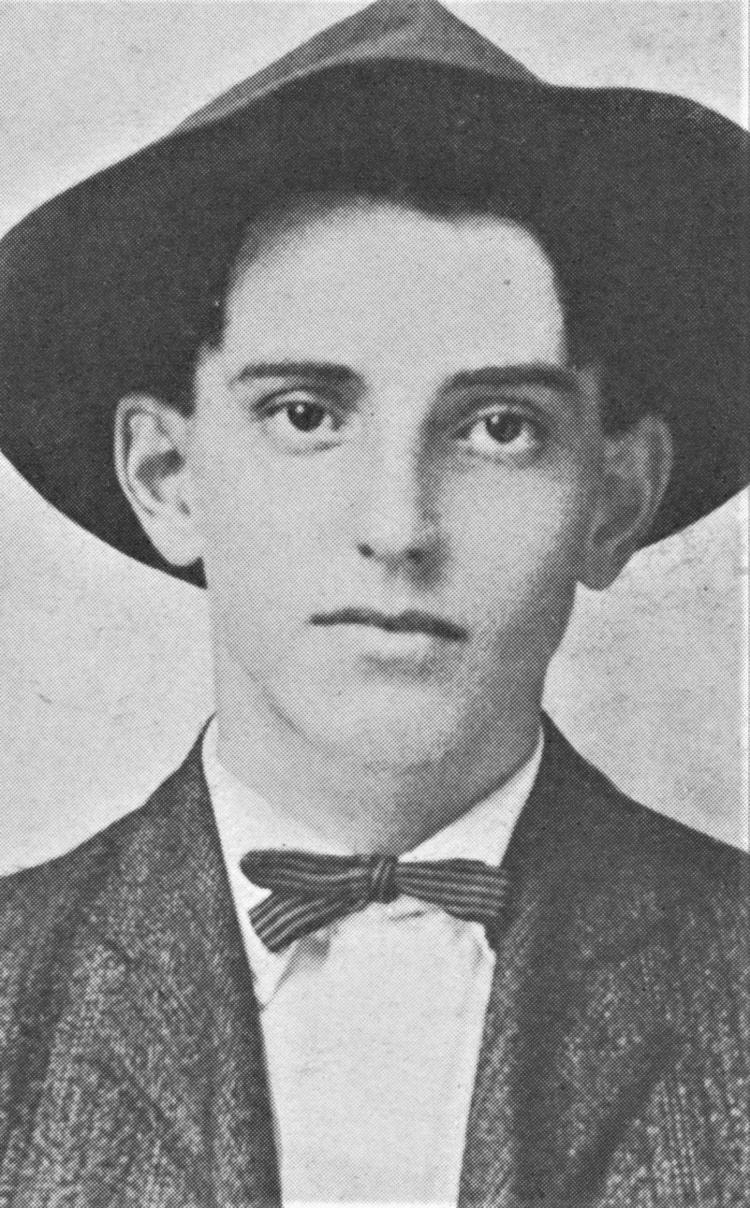 WWI news: Corporal Donald L. Holden, 27, 801 Eighth St., was killed in action in France on Aug. 9, according to a telegram just received by his sister, Mrs. Will Opperud and mother, Mrs. Lena Holden, both of the same address. He was employed at the Dymond-Simmons Hardware company. He had been a member of Company L, 23rd Infantry. His brother Clyde is serving in France with the heavy tank corps.
50 Years Ago
Obscene pictures: Charges of illegal exhibition of nude photographs were filed Friday in district court against the Gagle Gallery of Art, 900 W. Seventh St. Two posters, one being displayed in the front window, were seized by Woodbury County Sheriff's officers after a search warrant was issued. The law under which the charges were made pertain to the viewing of obscene materials by juveniles. The poster, "Pieta," was in the window showing a nude man and nude woman.
Nutrena expansion: Officials broke ground Friday for a $1.3 million addition to the Nutrena Mills facilities, 3315 U.S. 75 N. The new feed plant and warehouse will enable Cargill-Nutrena to nearly double its production of animal feeds. The new plant will have the capacity to produce more than 100,000 tons of feed annually.
In the news: Dr. Edward Sibley, 505 39th St. Place, received the Boy Scout Silver Antelope Award at a regional meeting in Cedar Rapids, the highest honor given to a volunteer. …Debra Wallen, daughter of Mr. and Mrs. Richard Wallen of Sioux City, received a trophy after winning the national championship in the pleasure horse division at the American Royal Horse Show in Kansas City, Mo, …Sgt. Earl Schmidt, a 26-year veteran of the Sioux City Police Department, retired Nov. 1. He was one of the top marksmen in the department.
25 Years Ago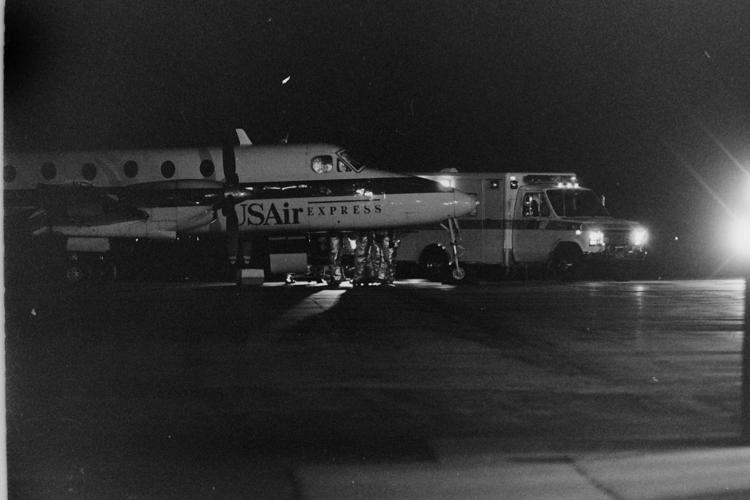 Bird forces landing: A bird crashed through the windshield of a USAir Express plane, injuring the pilot and forcing the co-pilot to make an emergency landing at Sioux Gateway Airport just before 10 p.m. Friday. The plane, en route from Kansas City to Sioux Falls, had just taken off from Sioux City when the bird, believed to be a Mallard duck or goose, hit the left windshield. Nine passengers were aboard the turbo-prop, which landed safely. The pilot, who suffered a minor cut and bruise to his head, was taken to Mercy Health Center.
City election: Sioux City voters halted the eight-year reign of Councilwoman Joanne Grueskin who finished a distant fifth in Tuesday's election. Voters re-elected Bob Scott, who came in second. Newcomer Tom Padgett, a former school board president, was the top vote getter, while Marty Dougherty, chairman of the city Plan and Zoning Commission, came in third. Losing to the top three candidates were Steve Britton, Grueskin and George Qualley, and write-in candidate Judy Reinert.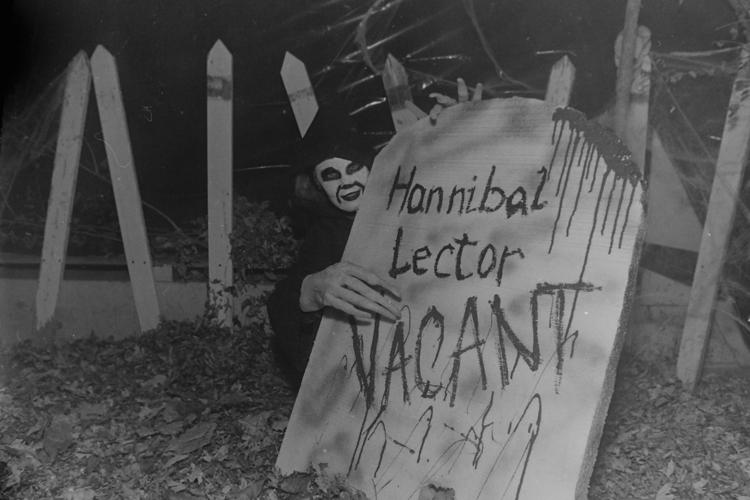 Spooktacular stuff: The Jaycees will sponsor a haunted house at the Castle on the Hill from 7 p.m. to midnight this weekend. …The Cameo Theater, 413 Nebraska St., will host the Haunted Theater starting at 7 p.m. this weekend. ...The Spooktacular Family Fun Night will be held at the Sioux City Community Theatre Thursday and Saturday with carnival booths, storytelling and a costume contest.
These items were published in The Journal Oct. 28-Nov. 3, 1893, 1918, 1968 and 1993.