Meeting the needs of students — locally and globally — has remained a top priority for Webster University for more than 100 years. Webster's recent ranking at No. 16 in the Midwest in the annual U.S. News & World Report Best Colleges and double mention in studies from The Economist prove this to be true.
In a recent report from The Economist titled "Flattening the Multimodal Learning Curve: A Faculty Playbook," Dr. Elizabeth Stroble, Chancellor of Webster University, clued the public in on some of the university's tactics for success in both online education and diversity. Their holistic approach to serving the public and their students is what has kept them as one of the top universities not only in St. Louis, but throughout the world.
"You have to be tuned in and scan what's going on in the world and in your environment and what your students are actually going to need from you," Stroble said.
With an asynchronous model of online learning already in place since 1999 — cultivating an internal capacity to serve students from across multiple time zones including Europe, Asia and Africa — it seems Webster is tuned in indeed.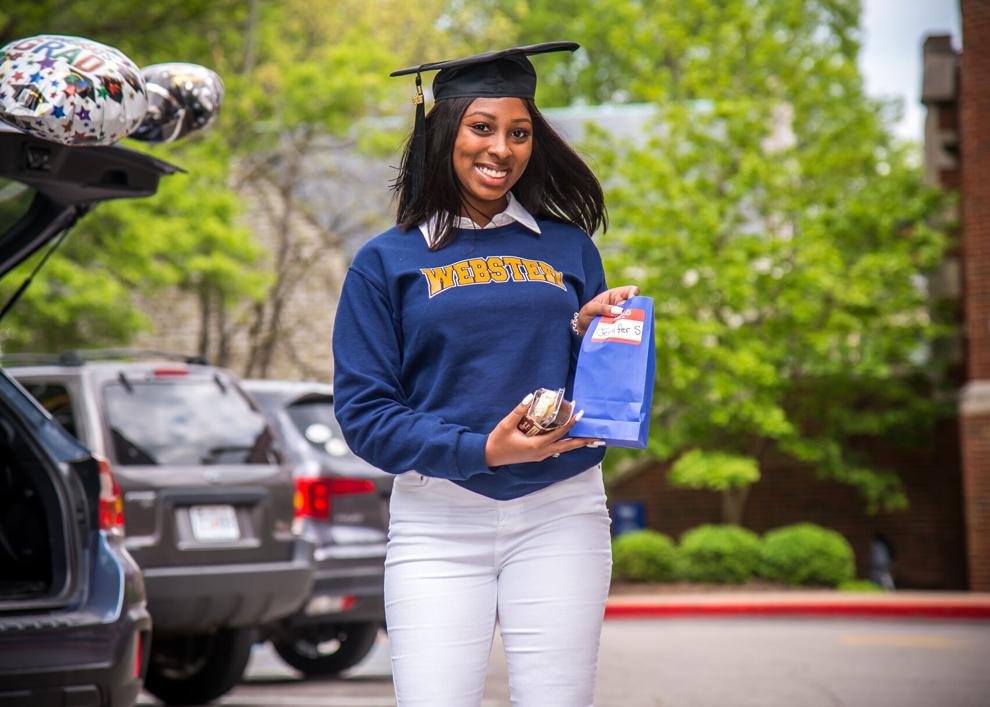 Setting the example for building successful systems
In The Economist report "Flattening the Multimodal Learning Curve …" Webster University was offered as a case study, setting the example of an institution that built an innovative and successful online learning system. Webster created Webnet Plus from the ground up — a platform that made it feasible for someone from a distant location to tune in to live classes via video.
These impressive inclusions are proving what Webster University leadership already knew to be true: They are leading the way in technological advancement, inclusion and overall excellence in higher education. And they have no plans to stop there.
Ahead of the curve in online learning
Because of their already established online capacity, Webster University never needed to shift their curriculum during the COVID-19 pandemic like other universities. Online learning was already their wheelhouse. While many universities were forced to pivot their learning experiences from in-person to online, Webster simply continued to do what they've been doing since the '90s.
"Our online programming is unique to our community, having been built from the ground up and customized to meet the specific needs of our students. We provide the same curriculum to our online students that in-class students receive, and courses are taught by the same faculty, thus assuring that our online students achieve comparable learning outcomes regardless of the means by which courses meet," Stroble said.
2021: One of the best years to date
While 2020 proved to be challenging for many colleges (and students), Webster University thrived. Others took notice of their well-established systems.
In 2021, Webster University has served more than 10,000 students online. Prior to the pandemic, fewer than a quarter were fully online, according to The Economist. Webster's four-year average retention rate rose to 78.2% despite the challenges of the pandemic. Many other universities saw their retention rates drop from last year because of the pandemic and associated economic challenges.
Not to mention, Webster University was ranked 16th out of 175 in U.S. News & World Report's Top College List in the Midwest.
Numbers don't lie
Since 1999, not only has their online learning expertise allowed Webster to serve students during the pandemic, they have cultivated something even greater: They have bridged cultural gaps that connect students from around the globe, highlighting and putting into action their established mission of providing access and success. Webster operates on the belief that a diverse community leads to an increase in creativity, decision-making and an appreciation of different perspectives.
The stats and the accolades speak for themselves, but one thing's for certain: The success of Webster students is their crowning achievement.
---
This content was produced by Brand Ave. Studios. The news and editorial departments had no role in its creation or display. Brand Ave. Studios connects advertisers with a targeted audience through compelling content programs, from concept to production and distribution. For more information contact sales@brandavestudios.com.