NEW DELHI (AP) — As India's coronavirus caseload approaches 1 million, lockdowns are being reimposed in parts of the country as governments tr…
HONG KONG (AP) — Renewed restrictions took effect in Hong Kong on Wednesday, with restaurants limited to takeout after 6 p.m., as the Asian fi…
TOKYO (AP) — Nissan unveiled an electric crossover vehicle Wednesday, the Japanese automaker's first major all-new model since getting embroil…
CANBERRA, Australia (AP) — Virus restrictions once lifted are being reimposed, shutting businesses and curbing people's social lives as commun…
Shares were mostly higher in Asia on Wednesday as investors were encouraged by news that an experimental COVID-19 vaccine under development by…
NEW DELHI — India's coronavirus caseload is approaching 1 million with a surge of 29,429 in the past 24 hours, prompting authorities to reimpo…
PORTLAND, Ore. (AP) — Nearly two months of nightly protests that have devolved into violent clashes with police have prompted soul-searching i…
NEW YORK (AP) — It's been the story for many a starry-eyed creative type looking for a big break in the Big Apple — wait tables to pay the bil…
BEIJING (AP) — China's government has warned it will protect Chinese companies after Washington said enterprises may face legal trouble if the…
BEIJING — China is further easing restrictions on domestic tourism after reporting no new local cases of COVID-19 in nine days.
WASHINGTON (AP) — President Donald Trump is expected to announce a new federal rule to speed up the environmental review process for proposed …
Shares were mostly higher in Asia on Wednesday as investors were encouraged by news that an experimental COVID-19 vaccine under development by…
LOS ANGELES (AP) — Foie gras is back on the menu in California after a federal judge ruled the health code doesn't prevent the rich dish from …
WILMINGTON, Del. (AP) — Joe Biden released a $2 trillion plan on Tuesday to boost investment in clean energy and stop all climate-damaging emi…
WASHINGTON (AP) — Senate Majority Leader Mitch McConnell said Tuesday he'll begin to roll out details of the new COVID-19 relief package to se…
The first COVID-19 vaccine tested in the U.S. revved up people's immune systems just the way scientists had hoped, researchers reported Tuesda…
NEW YORK (AP) — Bari Weiss, an opinion editor at The New York Times, quit her job on Tuesday with a public resignation letter that alleged har…
LONDON (AP) — Britain on Tuesday backtracked on plans to give Chinese telecommunications company Huawei a role in the U.K.'s new high-speed mo…
NEW YORK (AP) — The broadcast networks might want to consider promoting David Muir, Lester Holt and Norah O'Donnell, at least in the summer months.
FORT LAUDERDALE, Florida (AP) — Florida surpassed its daily record for coronavirus deaths Tuesday amid rising global worries of a resurgence, …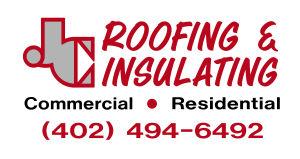 J.C. Roofing & Insulating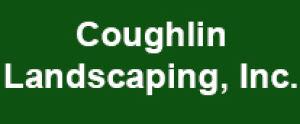 Coughlin Landscaping, Inc
WASHINGTON (AP) — Presidential adviser Ivanka Trump on Tuesday unveiled a White House-backed national ad campaign highlighting alternative way…
TORONTO (AP) — The U.S., Canada and Mexico are poised to extend their agreements to keep their shared borders closed to non-essential travel t…
HARRISBURG, Pa. (AP) — Gov. Tom Wolf said Tuesday that he supports legislation that extends millions of dollars in tax breaks to turn natural …
Peacock, one of the last major streaming services to launch in the U.S., was supposed to get a big boost this summer by carrying the Olympics.…
WASHINGTON (AP) — Researchers report that the first vaccine tested in the US for coronavirus boosted volunteers' immune systems, as hoped.
NEW ORLEANS (AP) — Opponents of a Taiwan-based company's plans for a $9.4 billion plastics complex asked a federal judge on Tuesday to stop wo…
ATLANTIC CITY, N.J. (AP) — The final month of coronavirus-mandated closures for New Jersey's casinos and racetracks was predictably bad.