ALBERT CITY, Iowa -- Alceco, a co-op based in Albert City, Iowa, has signed a letter of intent to acquire full ownership of Ag Partners, LLC, …
Greg Owens was looking for improvements for the power sweep situation in his bins. His system wasn't working as well as he would like handling…
Record yields in four of the past five years throughout much of the region have helped many farmers overcome low crop prices and stay afloat. …
PENDER, Neb. -- Leon and Tami Svoboda beam while talking about the unique, hairy pigs they raise at their farm near Pender. 
KIRON, Iowa — Brian Lundell did not grow up dreaming of a career in the hog industry, but when opportunity presented itself, he did not hesitate.
ALVORD, Iowa -- A new feedlot management system for the cattle yard at Mogler Farms is saving time and providing managers with useful data at …
LE MARS, Iowa -- Every day of cool, rainy weather this spring has meant delays for Siouxland farmers itching to get in their fields and get th…
SIOUX CITY -- A new hog confinement is planned to open later this year in southeast Woodbury County, after the county board of supervisors app…
YANKTON, S.D. -- From an elevator to an oat processing plant, Yaggies Inc. has seen a lot of change since the late 1960s.
CHEROKEE, Iowa -- The former Tyson Foods meat plant in Cherokee, idle since 2014, has sprung back to life with a new owner and product line. 
DES MOINES -- The response by agricultural leaders to last week's federal EPA announcement regarding the Renewable Fuels Standard has been dec…
LAWTON, Iowa -- Twenty-two hours after showers doused portions of Woodbury County, combines and grain wagons rolled again Wednesday, resuming …
SOUTH SIOUX CITY -- Across Siouxland, grain bins and elevators tower over the landscape, a constant reminder of the grain harvested from the land.
Justin Engelhardt of Wild Hill Honey checks a hive to make sure the queen bee has been accepted into the colony while working Monday, May 14, …
May is Beef Month, a designation that honors an industry that's important to many people in the tri-state area. Here are a few facts about the…
ALLEN, Neb. | Many college students take advantage of the weekends to sleep in, maybe watch a little extra TV and take their minds off of clas…
PENDER, Neb. | Thurston County has become the latest Nebraska county to receive the state's Livestock Friendly County designation.
That grain elevator in town is probably doing OK, but it feels the pain of a weak farm economy just like any other agribusiness.
Harvest photos from the Journal archives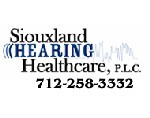 Siouxland Hearing Healthcare P.L.C.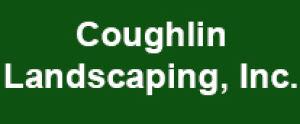 Coughlin Landscaping, Inc
SIOUX CITY | A Sioux City meat plant and its parent company have reached a $625,000 settlement with workers who claimed the company did not pa…
INWOOD, Iowa — As the growing demand for craft beer continues to cause shortages of a key ingredient, a few Siouxland farmers are hopping to t…
DAKOTA DUNES | ABC's parent company has filed a regulatory report listing a $177 million litigation settlement for the quarter that ended days…
STORM LAKE, Iowa | Tyson Foods has settled a 10-year-old class-action lawsuit in which workers at the company's Storm Lake pork plant were awa…
SIOUX CITY | Locally grown sweet corn has proven resilient, despite a spate of storms, heat and dry conditions.
SIOUX CITY | Since settling a billion-dollar defamation lawsuit against ABC, Beef Products Inc. is ramping up development of new products and …
SIOUX CITY | The settlement of Beef Products Inc.'s $1.9 billion defamation lawsuit against ABC and one of its correspondents is likely to rea…