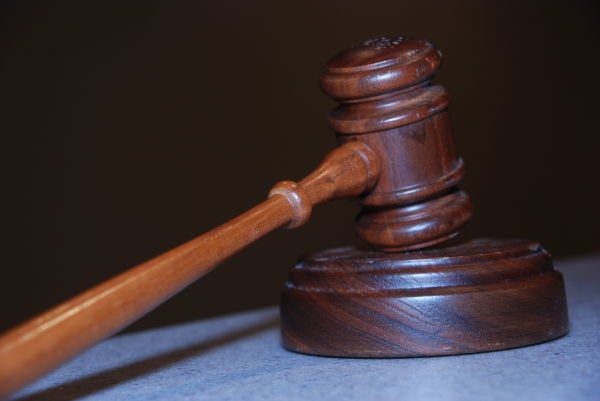 SIOUX CITY | Drainage districts in Iowa have little authority to do anything other than drain land.
And because their duties are so limited under state law, they can't be sued for damages that result from actions over which the districts have no control, said a lawyer for three Northwest Iowa counties being sued by a Des Moines water utility over high nitrate levels found in two Iowa rivers.
"These entities can't do anything about it. They can't control the land. They do what they're told to do. They are merely a vehicle set by the Legislature to drain land," said Michael Reck, a Des Moines attorney who represents the boards of supervisors in Buena Vista, Sac and Calhoun counties.
Reck was in U.S. District Court in Sioux City Monday arguing in support of a motion filed in September asking U.S. District Judge Mark W. Bennett to dismiss eight of the 10 counts filed against the drainage districts. Those counts include nuisance, negligence, trespassing, taking without just compensation and due process and equal protection claims.
Des Moines Water Works filed suit in March, claiming the boards of supervisors of Buena Vista, Sac and Calhoun counties, serving as trustees of the drainage districts within their borders, are violating the federal Clean Water Act by not doing enough to reduce the amount of nitrates in water that runs into the Raccoon and Des Moines rivers and their tributaries, the primary source of water for Des Moines.
The drainage districts' arguments for dismissal are based on outdated rulings, and they should be held liable for the pollution in the water drained from the land they cover, said John Lande, an attorney representing Des Moines Water Works.
"The drainage districts' immunity is from a different time and different era. We believe the drainage districts' immunity as applied to this case is inapplicable," Lande said. "They believe they have the right to create the infrastructure to drain land, but no authority to clean up the pollution it creates. Des Moines Water Works says that is an irrational position."
You have free articles remaining.
The Water Works is seeking damages of more than $1.4 million it has spent for increased filtration methods it must employ to remove the nitrates, which occur naturally in the soil but also are traced to commercial fertilizers and livestock manure applied to fields. If levels remain high, Water Works officials have said, they will need a new water treatment system costing $75 million to $175 million.
If left untreated and consumed at elevated levels, nitrates can cause health problems such as leukemia and non-Hodgkin lymphoma.
If the Water Works suit is successful, the case could have ramifications for the farmers who depend on application of fertilizer to boost crop yields.
Lande said Iowa law states that it's a nuisance "to corrupt or make unwhole the water of a river" in the state.
"The drainage districts should be held liable for that nuisance," Lande said.
Drainage districts can't regulate the actions of landowners within their borders, Reck said, and can't be held accountable. That's why the Iowa Legislature and courts have not allowed monetary damages against drainage districts for tort claims, he said.
"What (Des Moines Water Works is) arguing to you is the law should be different than it is," Reck told Bennett. "What they're really trying to do is ask you to overrule state law."
Bennett said he hoped to rule on the issue by mid January, if not sooner.