LE MARS, Iowa -- Every day of cool, rainy weather this spring has meant delays for Siouxland farmers itching to get in their fields and get their crops planted.
A wet fall followed by a wet spring saturated the soil. There's been little wind, and temperatures haven't consistently been high enough to dry out the ground and enable farmers to get in their fields.
It's entering crunch time, when every day lost can mean lower yields in the fall. It's why the promise of sunny skies and temperatures rising into the 70s for the week ahead has so many farmers hopeful.
"This next week is an important week for us. This is probably the most hopeful forecast we've seen in six weeks," said Joel DeJong, a field agronomist in the Iowa State University Extension and Outreach office in Le Mars.
The May 6 crop report from the USDA National Agricultural Statistics Service showed that 36 percent of Iowa's corn crop had been planted, but less than 20 percent in Northwest Iowa. Only 1 percent of planted corn had emerged, putting this year's crop a week behind average. Eight percent of soybeans in Iowa had been planted.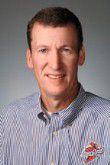 With warmer, drier weather in the forecast, farmers will race against time. The ideal corn planting window is April 25-May 9. For every day after May 10 that corn is planted, yields can decline by up to a bushel an acre, said Paul Kassel, an ISU Extension and Outreach field agronomist in Spencer, Iowa.
"A good week or 10 days of good weather, and we'd forget about all this," Kassel said.
Planting delays not only affect yields, but farmers' ability to obtain federal crop insurance coverage to ensure a minimum price they will receive when they contract sales of their crops. To be fully covered, Iowa farmers cannot plant corn later than May 30. In Nebraska and South Dakota, the last planting date is May 25 and May 31, respectively.
You have free articles remaining.
DeJong, who covers an area from Monona County to the Minnesota border, said planting progress varies across the region.
"I can get south of Sioux City and there's a lot of corn that's already planted," he said. "There are producers in the north that have done almost nothing."
Cool, wet conditions have kept much of that corn that's already in the ground from emerging, Kassel said.
While farmers in and around Clay County are probably about half done planting corn, there's not much evidence yet.
"There's some corn that was planted two weeks ago, it's sprouted but hasn't emerged yet," Kassel said.
That leads to concern about seed rot, especially for corn planted before Wednesday, when an inch or more of rain fell across Northwest Iowa.
"There's always concerns until it's out of the ground. The fact that it's cold and wet raises more concerns," DeJong said. "The good news is today we have hybrids that tolerate that stress better."
On the positive side, the soil moisture profile is full because of all the rain. Once crops are planted, there is adequate moisture stored to help them weather dry spells this summer.
Of course, that doesn't matter if you can't get into the field to plant, but it can dry out pretty fast this time of year, Kassel said.
That's what farmers are hoping for with a few days of good weather in the forecast.
"They really are hoping that we have a good window of opportunity this week," DeJong said. "If we can avoid rainfall events, it will help significantly."
Copyright 2019 The Sioux City Journal. All rights reserved. This material may not be published, broadcast, rewritten or redistributed.