The Sioux City store opened in April 1994 in a new 9,000-square-foot building. At that time, the store employed 11 full and part-time employees. 
SIOUX CITY -- The Abu Bekr Shrine Temple held its annual installation of officers Jan. 8 at the Abu Bekr Shrine Temple, 820 Nebraska St. 
SIOUX CITY -- UnityPoint Health – St. Luke's has announced its 2020 board of directors.
WINNEBAGO, Neb. -- The Winnebago Public Health Department (WPHD) has been awarded the Strong Systems, Stronger Communities grant from the Nati…
ROCKFORD, Ill. – Following a monthslong national search, Rosecrance has appointed Annie Fridh, PsyD., as the new leader of Rosecrance Jackson …
AMES, Iowa — Practical Farmers of Iowa has selected a Sutherland organic farmer as the recipient of the organization's 2020 Sustainable Agricu…
PENDER, Neb. -- Pender Community Hospital announced that it has received a 2020 Women's Choice Award as one of America's Best Hospitals for Ob…
SIOUX CITY -- Lisa Niebuhr has accepted the position of foundation development officer at MercyOne Siouxland Medical Center.
SIOUX CITY -- Kyle Irvin has been named senior trust counsel and trust officer, providing legal oversight and guidance with Security National …
SIOUX CITY -- Bryan Goodman of the Goodman Law Firm attended the Standardized Field Sobriety Testing Instructor Training School in Atlanta in …
DAKOTA DUNES, S.D. — Spencer Fane LLP has announced the opening of a new office in Dakota Dunes.
SIOUX CITY -- The American Institute of Architects, Iowa Chapter (AIA Iowa), has elected Lisa Kalaher, AIA, director of the AIA Iowa Board of …
SIOUX CITY -- EFS Group Wealth Management recently hired Brooke Griffin, of Sioux City, as a client relations specialist.  
SIOUX CITY -- EFS Group Wealth Management has been announced as one of 20 financial advisory firms in the Invest in Others Charitable Foundati…
The eight Moore Corbett partners and two associate attorneys have a combined 240 years of experience in their respective fields. The Corbett f…
DAKOTA DUNES -- StoneyBrook Suites has named Haley Fruechtenicht the new administrator at its Dakota Dunes assisted living facility.
CHEROKEE, Iowa -- Cherokee Area Economic Development and Cherokee County have announced that Cherokee County reached 100 percent of its goals …
Some of the area's key stories were positive -- large-scale developments in of large swaths of the downtown -- while others, such as the closu…
SIOUX CITY -- The law firms of Moore, Heffernan, Moeller & Meis, L.L.P., and Corbett, Anderson, Corbett, Vellinga & Irvin, L.L.P., ann…
SIOUX CITY -- Opportunities Unlimited recognized team members who celebrated anniversaries during the organization's annual Holiday Party and …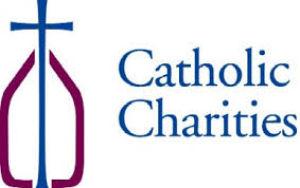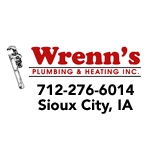 Wrenn's Plumbing & Heating Inc.
SIOUX CITY -- Opportunities Unlimited has recognized direct support professional Mona Tremmel with its "Heart of Mission" honor. 
SIOUX CITY -- David Bruns has been named director of trust operations and tax in Security National Bank's wealth management division.
The first phase of the Lopez Foods project, which includes equipment for cured, smoked deli meats, is expected to be completed in June. The la…
WINFIELD, Iowa — The engine roared as Jess Settles got going in his tractor, moving some grain carts to pick up the corn crop his uncle Gary w…
VERMILLION, S.D. -- The University of South Dakota's Beacom School of Business offers one of the nation's most outstanding online MBA programs…
SIOUX CITY -- Erin Doohen has been named the sales manager at Sioux City's downtown Warrior Hotel.
SLOAN, Iowa – WinnaVegas Casino Resort recently received numerous "2019 Best of Gaming" awards by Casino Player Magazine, a national publicati…