Office Systems traces its Sioux City roots to 1893, when two businessmen opened a store. In 1956, the business started Office Systems, a then-…
ORANGE CITY, Iowa — Northwestern College has received official approval to offer a master's degree in athletic training from the Commission on…
The Outstanding Business of the Year award was presented to Iowa Select Farms, which has locations in 52 counties, including several in Northw…
SIOUX CITY -- The law firm of Elizabeth A. Rosenbaum, P.C. has added attorney Megan R. DeDoncker to its team.
SIOUX CENTER, Iowa -- Mike McAlpine, the wealth management group president of Peoples Bank in Sioux Center, and Karrie R. Hruska, a partner at…
SIOUX CITY -- Briar Cliff biology professor Brian Hazlett recently presented "The First 10 Years of Long-Term Vegetation Monitoring at Broken …
LE MARS, Iowa -- Jensen Le Mars Ford Chrysler recently celebrated its 25th year as a Ford dealership.
SIOUX CITY -- The Siouxland Estate Planning Council has appointed new board members and officers to serve during the 2019-2020 programming year.
SIOUX CITY -- UnityPoint Health – St. Luke's and the Sioux City Musketeers raised more than $42,000 during the second annual Cross Check Cance…
ROCK RAPIDS, Iowa -- Iowa's Ride, the upstart bicycle ride being run by the longtime director of Iowa's more famous RAGBRAI, announced Wednesd…
The 181-room, South Sioux City hotel formerly known as a Delta by Marriott on Nov. 13 officially became a Marriott, the flagship brand of Marr…
SIOUX CITY -- Heidman Law Firm in Sioux City and Whorley Heidman Law Firm in Sheldon, Iowa, have announced the addition of four new associates.
SOUTH SIOUX CITY -- Leadership Dakota County kicked off its 16th year with the largest class to date. 
ORANGE CITY, Iowa -- Marty Guthmiller, CEO of Orange City Area Health System, has announced the signing of Tyler Faber, D.O., to its Family Me…
SIOUX CITY -- The Goosmann Law Firm has announced that they have been named on the 2019 Law Firm 500 Award Honorees list as one of the top fas…
SIOUX CITY -- Neal Khurana has been named the medical director of interventional radiology at MercyOne Siouxland Medical Center.
The dealership opened as Le Mars Ford Mercury and kept that name for some time after Bob Jensen purchased it. Ford representatives presented J…
ORANGE CITY, Iowa -- Northwestern College's master's degree program in physician assistant (PA) studies has received the green light college o…
SIOUX CENTER, Iowa – Kris Gesink has been transitioning into the marketing and public relations coordinator role at Promise Community Health Center.
SIOUX CITY -- Dr. Craig Burhoop and the staff at Knopik Family Dentistry have announced a new addition to their team, Carmela Asinas, DDS.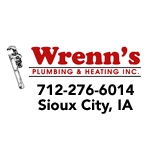 Wrenn's Plumbing & Heating Inc.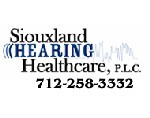 Siouxland Hearing Healthcare P.L.C.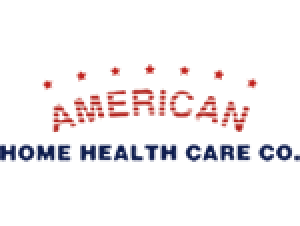 American Home Health Care
ORANGE CITY, Iowa -- Northwestern College has announced the hiring of Kent Wiersema as vice president for finance and operations.
SIOUX CITY -- Century 21 ProLink has announced that Hannah Koerselman has become a sales associate at the Sioux City real estate brokerage.
SIOUX CITY -- Morningside College has announced several new employees during fall 2019.
SIOUX CITY -- Sioux City's annual Launch Week, which promotes networking opportunities and entrepreneurship, kicks off Tuesday.
MOVILLE, Iowa -- Iowa Secretary of Agriculture Mike Naig last week presented the Wergin Good Farm Neighbor Award to cattle producer Eric Nelso…
SIOUX CITY -- Makayla Davidson, BSMI, R.T.(R)(T)(CT), has been promoted to radiation oncology manager at the June E. Nylen Cancer Center.
SRINGDALE, Ark. -- Tyson Foods Inc. announced Wednesday its board of directors has named independent director Dean Banks, 46, as president of …