SIOUX CITY -- UnityPoint Health - St. Luke's has announced that Maggie Satory is their 2020 Employee of the Year.
LINCOLN, Neb. -- Pam Miller has been named the interim executive director of Renewable Fuels Nebraska (RFN).
Bob Luken, the proprietor with sister Tina Luken Ziegler, said the decision to sell was partly prompted by high demand meeting their finite pr…
SIOUX CITY --  United Real Estate Solutions, Inc. has announced that Karen Harrison has joined the company as the newest member of its residen…
SIOUX CITY -- Century 21 ProLink has announced that Jessica Jager has joined the firm as a sales associate. 
SIOUX CITY -- Blue Earth Marketing recently announced the addition of two new staff members to the Sioux City agency.
Stevan Bernard led security at Sony Pictures during the 2014 North Korea hack. "I could write a book on that incident," he said.
SIOUX CITY -- The Woodbury Medical Society, a local organization of physicians in Iowa, South Dakota and Nebraska, has announced its board of …
The pay incentive is available for Tyson Foods employees who are vaccinated outside of work hours from an external source.
SIOUX CITY -- Kecia C. Van't Hof has joined the Gehling Osborn Law Firm in Sioux City as an associate attorney. 
SIOUX CITY -- Kevin McManamy, president of United Real Estate Solutions, Inc. announced production awards for the company's top producers duri…
The Orange City-based chain, which has over 200 locations in 14 states, opened five locations in a 2020 that was devastating for many restaurants.
VERMILLION, S.D. -- Noah Shepard was named campaign director for the University of South Dakota Foundation.
VERMILLION, S.D. – The University of South Dakota Beacom School of Business has kicked off a second session of a program that helps businesses…
Bernie's Lawn & Garden was started by co-proprietor Duane Cory's father, Bernie Cory, in November 1977. The store has new owners, but litt…
SIOUX CITY -- Catholic Charities of the Sioux City Diocese announces the hiring of Nathan "Nate" Phillips as a school-based mental health therapist.
SIOUX CITY -- The board of directors of FEH Design recently promoted Brittney Ruba to associate principal.
Wegher Construction was founded more than 30 years ago by Rick Wegher and some partners, while Brown Construction was founded by Tim Brown. Th…
ORANGE CITY, Iowa — Northwestern College's two-year program for students with intellectual or developmental disabilities has been approved as …
SIOUX CITY – Rosecrance Jackson Centers has announced that Theodore "T.D." Hostikka has been named director of residential services and Mike S…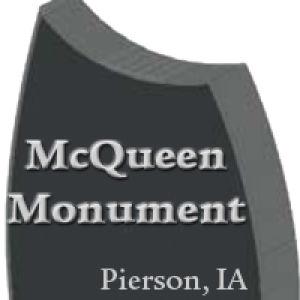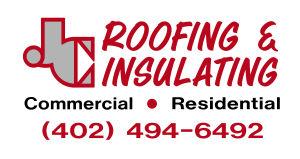 J.C. Roofing & Insulating
JoDean's Steak House & Lounge
State Nebraska Bank & Trust, the last family-owned local bank in Wayne, opened a brand new, multipurpose "campus branch" and commercial bu…
SIOUX CITY -- The American Institute of Architects, Iowa Chapter has elected Lisa Kalaher treasurer of the AIA Iowa Board of Directors. Kalahe…
SIOUX CITY -- The Klass Law Firm announced this month that Zachary Clausen and Clifton Kephart were named partners at the Sioux City firm, whi…
SPENCER, Iowa -- Northwest Bank will change its website from a .com to a .bank domain on Jan. 26.
SIOUX CITY -- The Heidman Law Firm announced this month that Jessica A. Board has become a partner with the firm. 
SIOUX CITY -- Shauna LaFleur, MD and Alisa Olson, DO, have joined UnityPoint Clinic Family Medicine – Sunnybrook. 
Tyson said it will be "strongly encouraging" its employees to get the vaccination and will work to ensure anyone who wants the vaccine can get one.