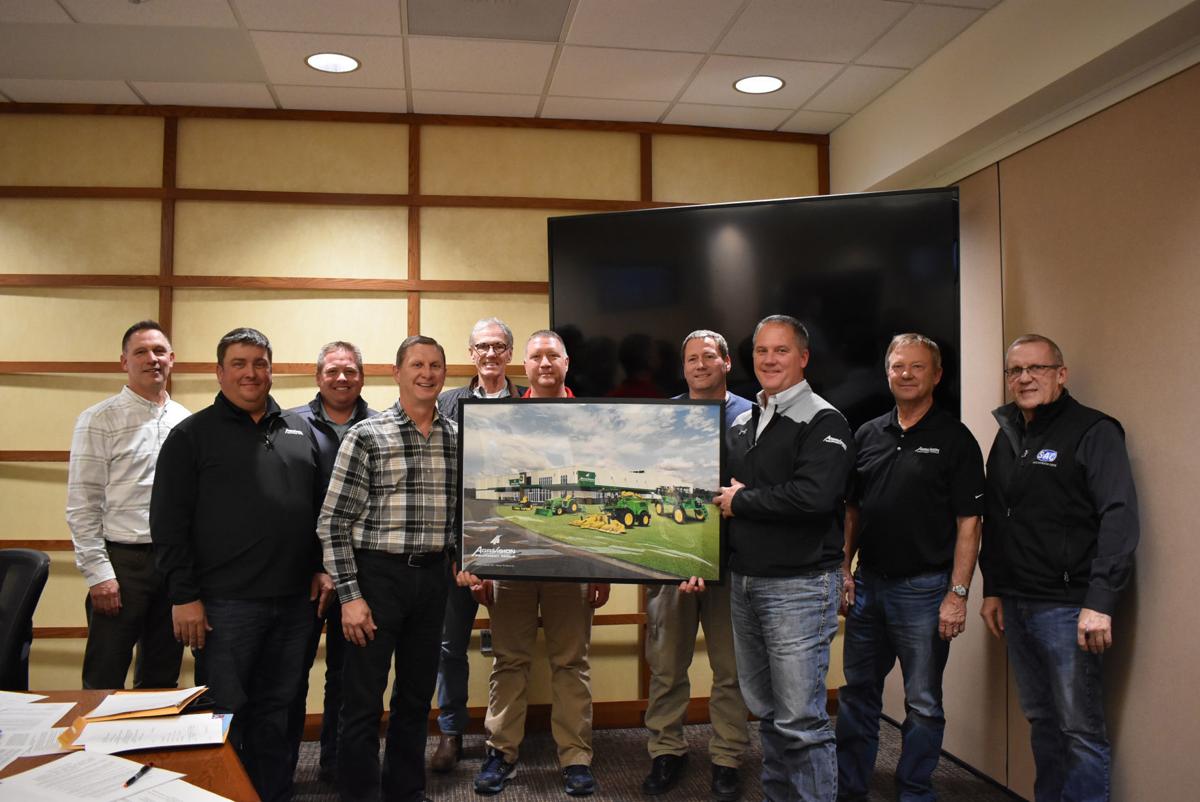 SIOUX CENTER, Iowa -- A John Deere equipment dealership has announced plans to build a new dealership in Sioux Center.
AgriVision Equipment plans to start construction this spring on the new complex, which will be located on the north end of the city along Highway 75.
Based in Pacific Junction, Iowa, AgriVision operates 17 John Deere stores in Iowa, Nebraska, South Dakota and Missouri, including a location in rural Sioux County near the small town of Ireton.
"We have experienced significant growth over the last few years in this area and have outgrown our local facility," CEO Jeremy Ostrander said in a statement. "This is an exciting step in our long-term commitment to the customers, employees and communities in and around Sioux County."
Ostrander shared the announcement at Monday's Sioux Center City Council meeting, where the company asked to purchase 15 acres of city-owned land for the new store.
You have free articles remaining.
The state-of-the-art dealership, which will serve customers in the agricultural, residential and construction markets, will employ 30 to 50 people when it's up and running. It will be equipped with overhead cranes, a large area for combine/forage harvester storage, expanded parts inventory, wash bay and training areas.
The council set a public hearing for 4 p.m. Nov. 26 to consider the sale of city-owned property to AgriVision and authorized a letter of intent outlining development incentives for this project.
"We are excited to be working with AgriVision on their plans to locate here," city economic development director Dennis Dokter said. 
Ostrander cited the strength of the livestock and row crop sector, along with healthy economic growth in the region, as factors in selecting a site for expansion.
AgriVision, a family-owned and operated business, was formed in 2014 through a series of mergers involving four dealership groups. The business traces its roots to the opening of Macedonia Implement Co. in 1899.
Copyright 2018 The Sioux City Journal. All rights reserved. This material may not be published, broadcast, rewritten or redistributed.