SIOUX CITY -- Teddy Saltzman is probably one of the youngest people in the Sioux City metro to apply for a patent.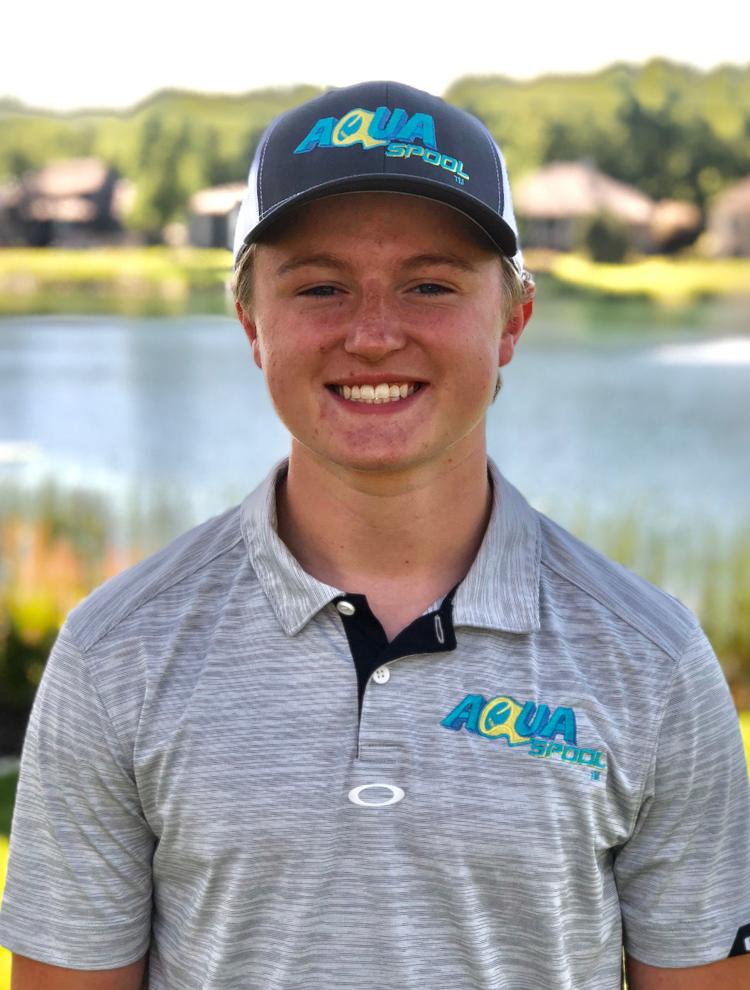 The 16-year-old Saltzman, a Bishop Heelan junior, is the proprietor of Aqua Spool, a maker of specialty spools for foam water mats. Water mats, for those who aren't familiar with the latest in water recreation technology, are large rectangular slabs of buoyant foam, used as a sort of floating platform on lakes or other bodies of water. 
The mats, while fun, are devilishly hard to roll back up for storage at the end of a day in the surf, Saltzman said. People apparently tend to get flustered and angry at one another while re-rolling the mats without a spool. 
"They take like two to three people, at least (to roll them back up)," Saltzman said. 
"I knew that something had to be done, because it was such a problem, and it was a frequent problem," he added of the challenge of rolling the mats. 
So roughly two and a half years ago, Saltzman, with the encouragement of his father, Shennen S.C. Saltzman, began tinkering with spools that could make re-rolling the mats easier.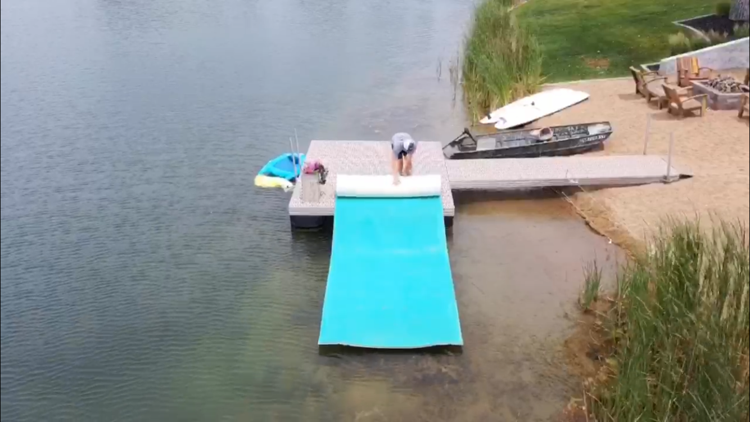 The devices work somewhat like the tube inside a roll of paper towels, with endcaps that grab at the mat. An early prototype used the lids from Burger King pickle buckets as the endcaps (Shennen Saltzman is a Burger King franchisee). 
In the winter of 2018, Saltzman brought an early prototype of his spool to Briar Cliff University's "Swimming with the Sharks" business idea competition -- his product came in second. There weren't a lot of other teenagers in the contest. 
"I think the closest person in age to me was like 32, maybe," Saltzman said. 
About a year after his first prototypes were developed, Saltzman applied for a patent. Competing designs for similar products, Saltzman said, lack the features of his -- including its buoyancy (if the spool goes in the water, it won't sink), and the fact that it's all one piece. It's also cheaper than similar products on the market. 
The mats are American-made, the result of collaboration between Saltzman and Fimco Industries in North Sioux City and a fabricator in Lincoln, Nebraska.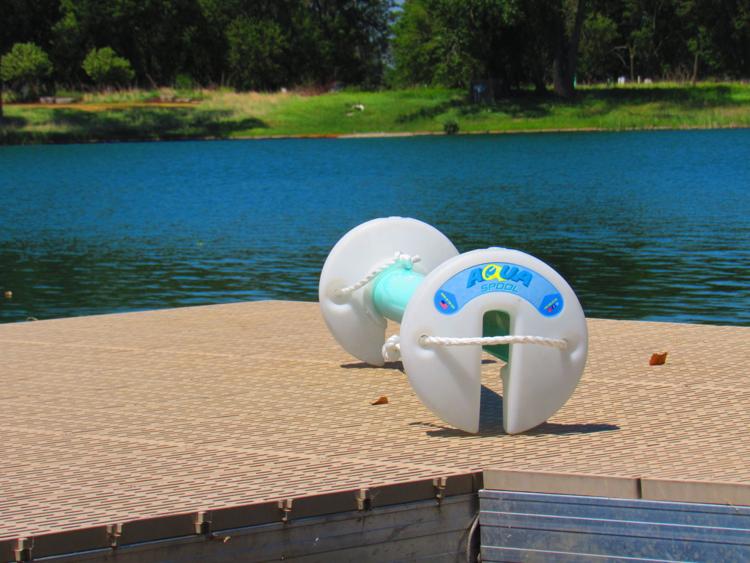 Unusual for an up-and-coming startup, Aqua Spool has no website. That's because Saltzman only has the capacity to make roughly 70 or 75 spools a week at present -- the company (he does a lot of the fabrication work himself) could become overwhelmed by a flood of online orders. He is still in high school, after all. 
"We don't have the production capability right now," Shennen Saltzman said. "That will come with time." 
A lot of Saltzman's sales have been the result of traveling salesman-style pitches, and he's made some deliveries. 
"A couple weeks ago, we did our first demo weekend at BOJI SURF CO. in Okoboji," Saltzman said. "That was our first ever time selling them. We had a lot of people reach out on social media, asking where (they) could get them."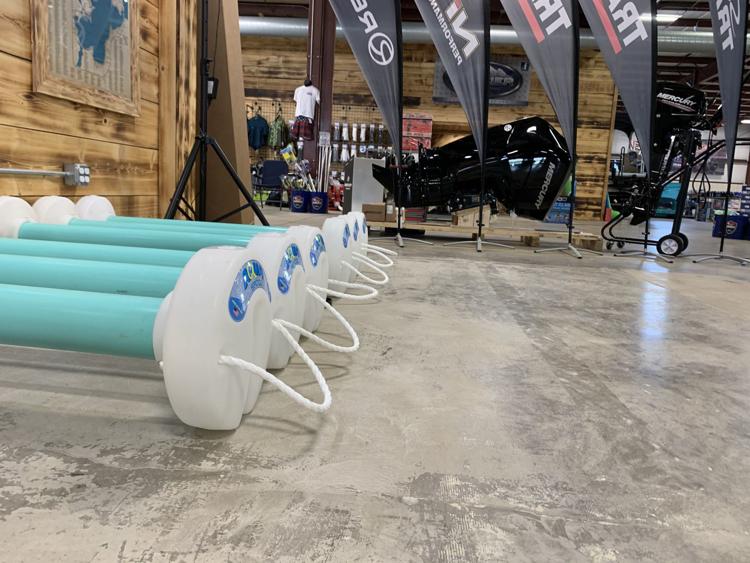 Aqua Spool is making inroads in brick-and-mortar retail. Starting this weekend, the spools will be sold in three outlets in the Okoboji area -- Mau Marine, Parks Marina and the Oak Hill Marina. 
Someday, Saltzman said he'd like to take the product to a broader audience. He plans to be a businessman in his adulthood, but that's still a few years away. 
"I would definitely be interested in doing that, just, I'm not sure when," he said. 
Not a lot of 16-year-olds have anything to do with suppliers, or bookkeeping, or sales or marketing, or patents. But, for Saltzman, that flurry of activity has been a good thing. 
"It's definitely taken up time, but it's good time," he said. "I think that learning this stuff young is definitely an advantage. It's not wasted time, it's good time." 
The business news you need
With a weekly newsletter looking back at local history.