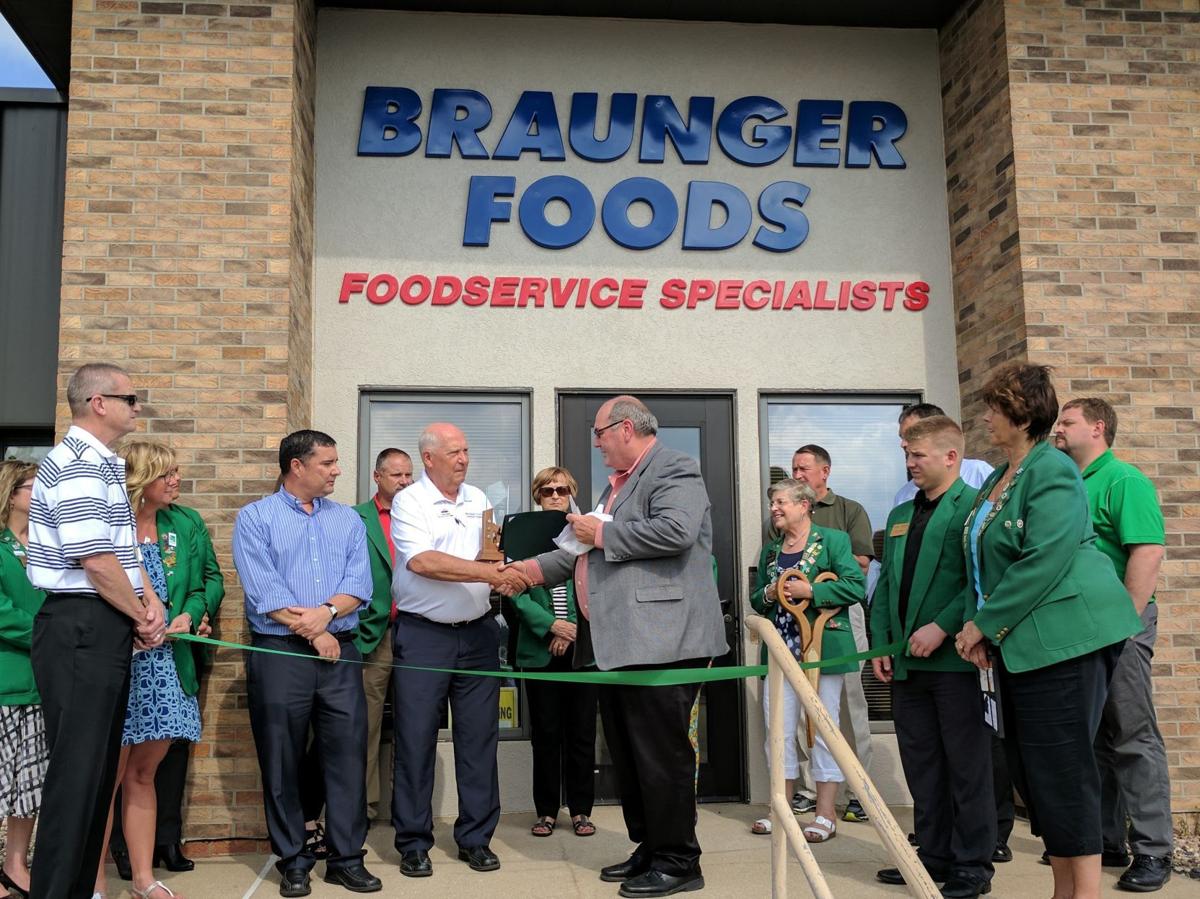 SIOUX CITY -- One of the community's most tenured food processors was recognized by the city with A "Growing Sioux City" Award.
The honor was bestowed on Braunger Foods Tuesday in tribute to the company's growth and investment in Sioux City, according to a release from the city.
The award, presented by Mayor Bob Scott, was accepted by Braunger Foods president Tom Kloucek, and the company's owner and CEO Tony Wald, who also serves as CEO of Toba Inc. Braunger Foods is one of six brands and companies that operate both independently and in partnership with TOBA companies.
You have free articles remaining.
Sioux City wind shirts also were provided to company executives and a new tree will be planted on the property located at 2101 Murray St., signifying the company's commitment to growing in Sioux City.
Braunger Foods has been operating its food service distribution company in Sioux City for 128 years. The company recently completed renovations of an existing 48,000 square-foot facility and added an an additional 27,000 square feet to the warehouse located in the Bridgeport Industrial Park.
The $2.2 million project included local and state tax incentives assistance and the company vowed to retain the 47 employees it had at the time the deal was made. 
Braunger Foods distributes meat and related food items to more than 1,000 restaurants, schools and health care facilities in a 180-mile radius of Sioux City within Iowa, Nebraska and South Dakota.