SIOUX CITY -- RE/MAX Preferred in Sioux City has announced a new ownership group including Aaron Jones, broker/owner of RE/MAX Lakes Realty in…
SIOUX CITY -- Lakeport Dental Care, Knopik Family Dentistry and Elk Point Dental Care, a locally owned dental group in the Sioux City metro ar…
DAKOTA DUNES, S.D. -- Sterk Financial Services has announced the opening of a new branch office in Storm Lake, Iowa.
SIOUX CITY -- Briar Cliff University was recently awarded a grant through the Institute of Museum and Library Services to develop a One Button…
SIOUX CITY -- Lisa Croston and Kyle Kelly, broker/owners of Century 21 ProLink, announced its office and agents have received 2019 production …
SIOUX CITY -- Kevin McManamy, president of United Real Estate Solutions, Inc. announced production awards for the company's top producers duri…
SIOUX CITY -- Lisa Croston and Kyle Kelly, broker/owners of CENTURY 21 ProLink, have announced the first quarter outstanding sales production …
LE MARS, Iowa -- The Plymouth County Soil and Water Conservation District office in Le Mars is accepting signups for farmers who will be first…
DES MOINES -- UnityPoint Health has launched a new texting platform that allows patients to communicate directly with their health care provid…
NORTH SIOUX CITY -- Brown Wegher Construction has announced the launch of MBW Construction and Engineering. 
SIOUX CENTER, Iowa -- Dordt University last fall announced the establishment of a research hub. 
SPENCER, Iowa -- Northwest Bank, an affiliate of Northwest Financial Corp., recently won the 2020 Healthiest State Medium Workplace Award, pre…
SIOUX CITY -- Timm Funk, a Sioux City CPA, has announced a new business name as of 2020.
SIOUX CITY -- MercyOne Siouxland Medical Center's Siouxland Child Advocacy Center has been selected for an award given out by the Omaha FBI fi…
DAKOTA DUNES, S.D. -- MercyOne Siouxland Medical Center has opened a new Heart and Vascular Center in Dakota Dunes, at 711 Sioux Point Road. 
WINNEBAGO, Neb. -- The Winnebago Public Health Department (WPHD) has been awarded the Strong Systems, Stronger Communities grant from the Nati…
PENDER, Neb. -- Pender Community Hospital announced that it has received a 2020 Women's Choice Award as one of America's Best Hospitals for Ob…
DAKOTA DUNES, S.D. — Spencer Fane LLP has announced the opening of a new office in Dakota Dunes.
SIOUX CITY -- EFS Group Wealth Management has been announced as one of 20 financial advisory firms in the Invest in Others Charitable Foundati…
CHEROKEE, Iowa -- Cherokee Area Economic Development and Cherokee County have announced that Cherokee County reached 100 percent of its goals …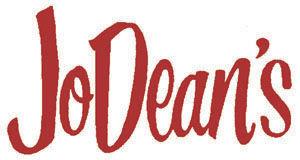 JoDean's Steak House & Lounge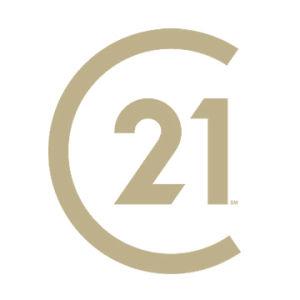 Eric Banks, Century 21 Prolink
SIOUX CITY -- The law firms of Moore, Heffernan, Moeller & Meis, L.L.P., and Corbett, Anderson, Corbett, Vellinga & Irvin, L.L.P., ann…
VERMILLION, S.D. -- The University of South Dakota's Beacom School of Business offers one of the nation's most outstanding online MBA programs…
SLOAN, Iowa – WinnaVegas Casino Resort recently received numerous "2019 Best of Gaming" awards by Casino Player Magazine, a national publicati…
ORANGE CITY, Iowa — Northwestern College has received official approval to offer a master's degree in athletic training from the Commission on…
LE MARS, Iowa -- Jensen Le Mars Ford Chrysler recently celebrated its 25th year as a Ford dealership.
SIOUX CITY -- UnityPoint Health – St. Luke's and the Sioux City Musketeers raised more than $42,000 during the second annual Cross Check Cance…
SIOUX CITY -- The Goosmann Law Firm has announced that they have been named on the 2019 Law Firm 500 Award Honorees list as one of the top fas…