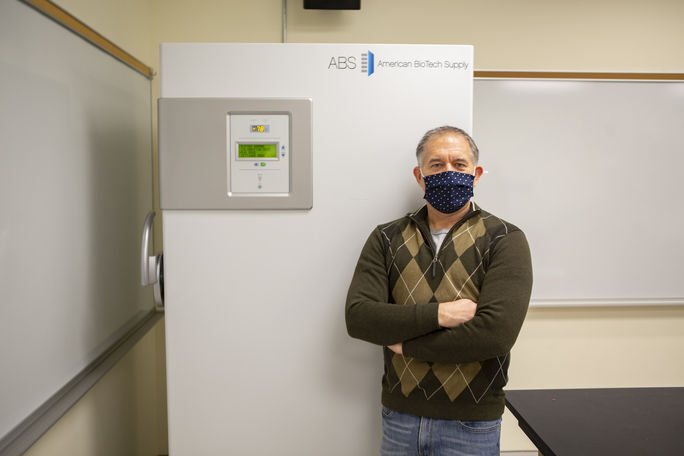 STORM LAKE, Iowa -- At Buena Vista University's Estelle Siebens Science Center, professors idled a small laboratory as the COVID-19 pandemic continued this fall.
The lab is about to come off the inactive list.
"We have a freezer in the Science Center that has the ability to go down to minus-86 degrees Celsius, which is minus-122 degrees Fahrenheit," says BVU President Brian Lenzmeier.
BVU has offered use of the freezer to public health officials in their quest to safely store vials of the vaccine to be administered to residents of Buena Vista County in coming weeks.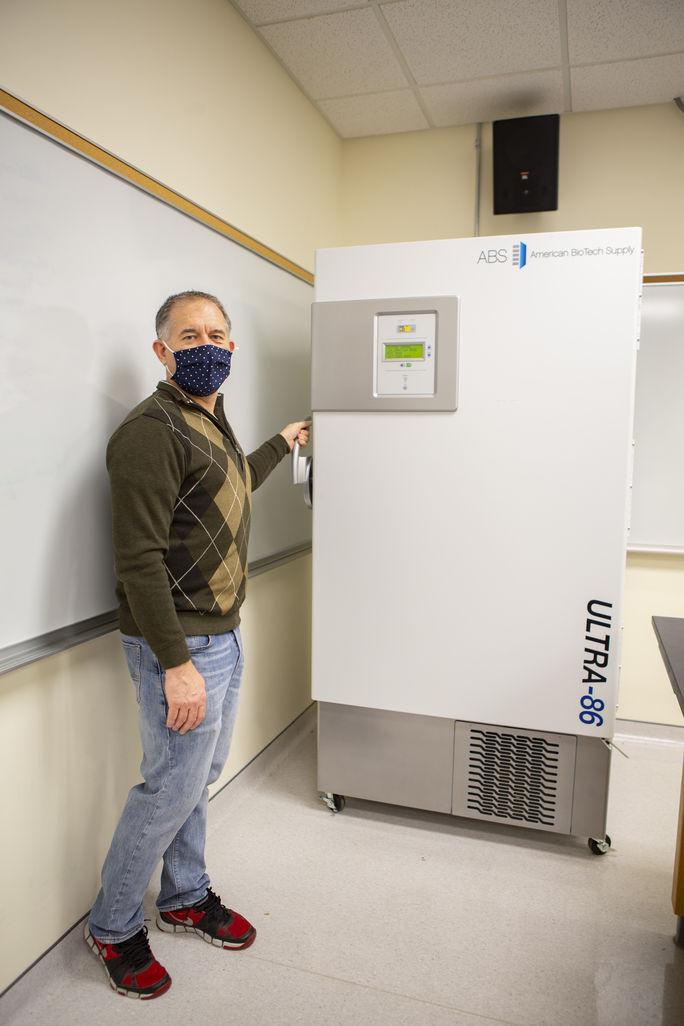 Lenzmeier has regularly joined a meeting of county leaders since the pandemic began. At a recent meeting involving officials with Buena Vista County Public Health, Buena Vista Regional Medical Center, Buena Vista County Emergency Management, the city of Storm Lake, the Storm Lake Community School District, and more, conversation turned to storage capabilities within the county.
"The state is deciding how to distribute the vaccine," says Lenzmeier, who worked as a virologist at Princeton University and the Mayo Clinic. "The initial batch of the Pfizer vaccine has gone to Iowa's metro areas and larger hospitals in those cities, facilities that have this kind of freezer storage capacity. There are very few freezers like this in rural settings."
BVU acquired its freezer in 2011, following Lenzmeier's return from a sabbatical in research in the Mayo Clinic Virology and Gene Therapy Department. The freezer, which was upgraded in 2016, is used by faculty members and students for research projects involving biological tissues and cell lines that need to be stored in extreme cold. BVU has been approved by the Iowa Department of Public Health as a storage site for the Pfizer vaccine, which requires a colder temperature than the Moderna vaccine, approved by a U.S. Food & Drug Administration panel on Thursday.
"The Moderna vaccine, which doesn't require a storage temperature quite as cold as those needed for the Pfizer vaccine, will be sent to rural areas," Lenzmeier says. "Once the Pfizer vaccine is distributed to metro areas, Buena Vista County, because of the freezer on the BVU campus, will be one of the few sites that can handle storage outside Iowa's metro areas."
Lenzmeier says he feels bullish a vaccine will arrive at BVU by mid- to late January. Those vaccinated first will be established via priority list that follows federal and state guidelines.
Some 500 doses of the Moderna vaccine will be administered locally by public health officials as early as the week of Christmas.
The Estelle Siebens Science Center freezer, which has capacity for 35,000 doses, is secured around the clock in that laboratory space. New locks have been introduced to limit access, and the room is equipped with motion-detection security cameras that record and save audio and video to a server.
The fact the university has emerged as a storage option for Buena Vista County, should the Pfizer vaccine become available to rural areas, not only illustrates the community connection BVU enjoys with Buena Vista County, this development also highlights resources available to a growing collection of science majors on campus, a number of them future virologists, nurses, and doctors, themselves.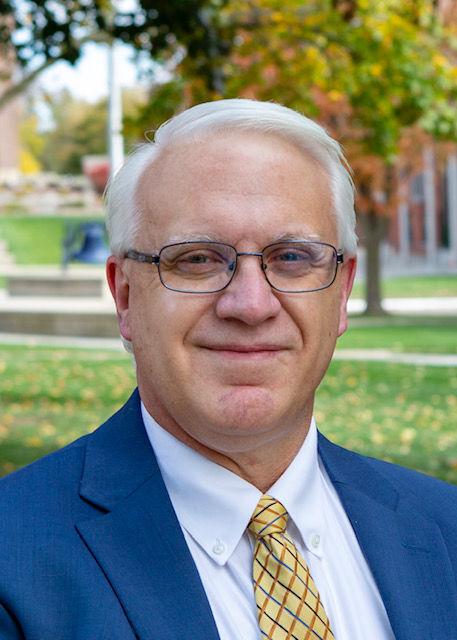 "It is important that we utilize resources efficiently and for maximum benefit," says Thom Bonagura, dean of the BVU School of Science and Associate Professor of Biology. "If we have the luxury to help the community and promote the common good with the resources of the School of Science and BVU, we definitely should. Whether it is knowledge or resources, there is always betterment by sharing with a greater audience."
Lenzmeier pauses, hinting at emotion as he speaks of his place among leaders within the county who have worked constantly to protect residents here throughout an enormously challenging 9-month crisis. He's anxious to see our country, and the world, turn the corner on COVID-19. And, he can't help but remain in awe of his fellow local leaders as that veritable light appears toward the end of a grim, chaotic tunnel.
"I am so impressed with how well the leaders of Buena Vista County have risen to the challenge and how well we work together," he says. "Every week, they come to the table with new thoughts, ideas, ways in which we can share resources and more. From the schools to the hospitals and clinics, to city and county law enforcement, city personnel, and those serving in public health; they've all worked tirelessly with one goal in mind: to protect the people who live here."