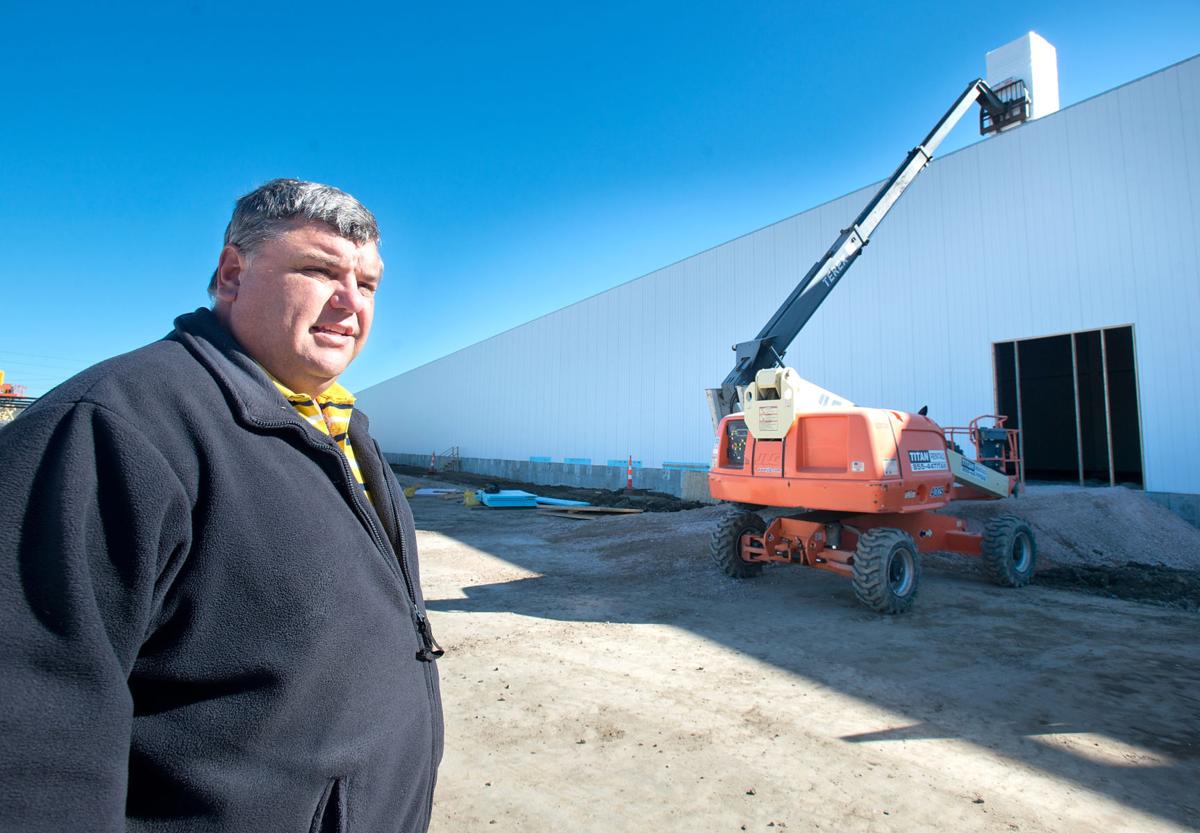 SIOUX CITY — Construction on Cloverleaf Cold Storage's $18 million expansion in Sioux City is nearing completion, company officials said last week. T
The Sioux City-based company started work on the 148,000-square-foot add-on to its flagship operation in the Bridgeport Industrial area last summer. The project, believed to be the largest public refrigerated warehouse in Iowa, is expected to be finished in August.
Some features of the new facility included building a 70-foot deep refrigerated loading dock with internally opening access doors to replace the existing dock; constructing holding coolers that service subsidiary's Farmers Produce processing facility and adding more than 8,000 pallet positions to the warehouse, bringing the total capacity to 48,000 pallets.
You have free articles remaining.
Company officials cited the growth of Farmers Produce as the primary impetus for undertaking such a major investment. This division of Cloverleaf provides value added services to the protein industry, such as boxing, tempering in air and water, as well as weight, price, and labeling for point of sale packaging.
"Farmers Produce has seen rapid sales growth as packers and further processors have looked to maximize their production capacity by outsourcing processes," said William Feiges, president of Cloverleaf Cold Storage. "This project demonstrates our commitment to serve the growing Northwest Iowa protein production industry."
Cloverleaf, family-owned and operated, was founded in 1952 and currently operates both ambient and refrigerated food-grade warehouses in 17 locations in eight states throughout the Midwest and Southeastern United States.
In 1962, Cloverleaf built one of the first modern panel-and-rack warehouse buildings in Sioux City. According to trade publications, Cloverleaf is the 11th largest cold-storage warehouse company in the world and the eighth largest in North America.