SHELDON, Iowa -- A boom in demand for work trucks has prompted Maintainer Corporation of Iowa, the Sheldon-based work truck manufacturer, to expand its operations with a new building. 
Shelley Morris, president at Maintainer, said work on a new, 28,800-square-foot manufacturing structure, was expected to begin last week. Maintainer anticipates the new plant will be churning out trucks by this fall.
"We're tremendously busy," Morris said. "We're looking at about a one-year lead time right now for our products. We can't build them fast enough." 
In early 2018, Maintainer purchased the nine-acre site, formerly occupied by RV Central, which is half a mile down the road from the existing Maintainer plant. The new factory will sit near the Second Avenue interchange of  Highway 60 on the south end of Sheldon. 
The expansion has an estimated price tag of $2.25 million. Estherville, Iowa-based Christensen Construction is leading the construction.
This will be the third major expansion at Maintainer in the last four years. A major, 20,750-square-foot expansion was completed in 2015, followed by a 7,800-square-foot expansion in 2017. 
You have free articles remaining.
Maintainer, founded in 1976, makes custom-built mechanics' service truck bodies, lube truck bodies, rescue vehicles and cranes commonly used in agriculture, construction, mining, logging, utilities, railroads, rescue agencies and others, to do work in the field. Morris said the firm manufactures "just shy of 600 trucks a year." 
Roughly 225 are currently employed at Maintainer, with additional hiring expected once the expansion is completed. Morris said he expects between 20 to 25 new jobs as a result of the expansion, though the new plant will have space to accommodate even more workers if demand requires it. 
"The plant is sized to house as many as 70 more people," Morris said. 
In addition to the 80,000-square-foot main plant at 1701 Second Ave. in Sheldon, Maintainer has another 32,000-square-foot plant in Rock Rapids, Iowa, where they build EMS and other rescue-oriented vehicles.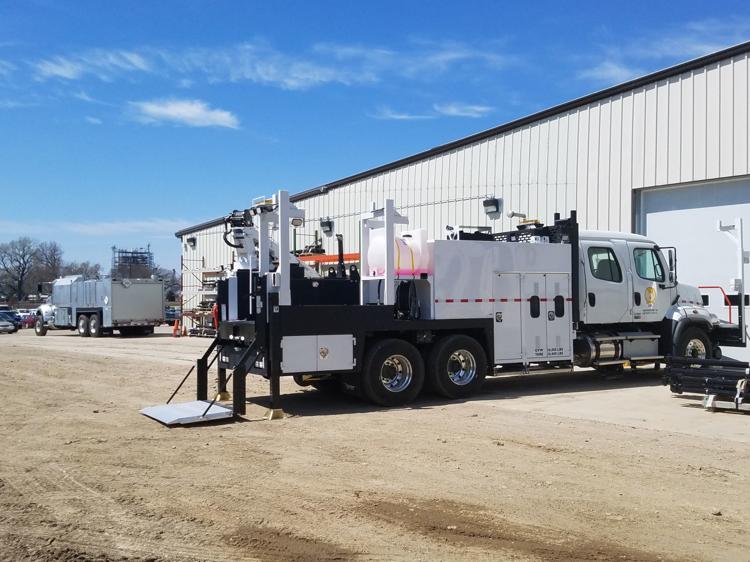 With the addition of the new, 30-foot-tall steel-frame building and its 28,800 square feet, Maintainer will have more than 140,000 square feet of manufacturing capabilities between Sheldon and Rock Rapids. 
A groundbreaking ceremony for the new plant is scheduled for 10 a.m. Tuesday to celebrate the expansion.