JACKSON, Neb. -- Ethanol producers and backers in Siouxland are jubilant about President Donald Trump's plans to allow year-round sales of gasoline with 15 percent ethanol, saying it will spark added demand for the higher blended fuel and the corn used to produce it. 
"This is something that we've waited and worked towards for a long time," said Pam Miller, board chair and director of industry and investor relations for the Siouxland Ethanol plant near Jackson, Nebraska.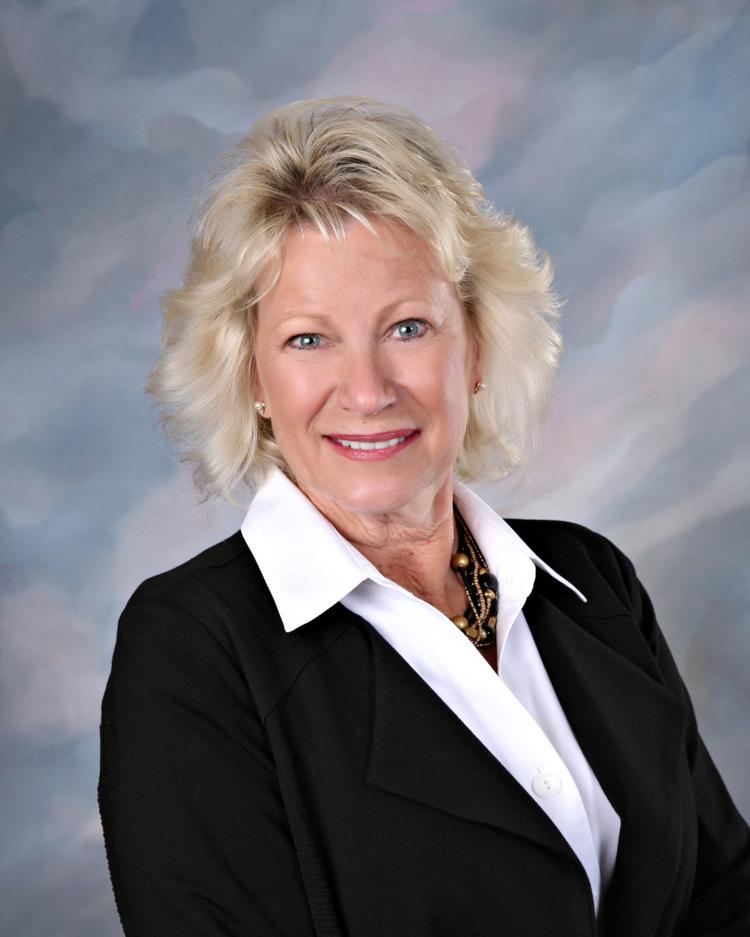 Miller said ethanol advocates have been fighting for year-round E-15 availability since the Environmental Protection Agency in 2011 approved the use of E15 in vehicles made after 2001. But federal guidelines banned the sale of blends with more than 10 percent ethanol in the summer months.
The rules were put in place as an anti-pollution measure because of concerns that ethanol exacerbates smog issues, especially on very hot days. The ethanol industry says those claims are unfounded, however.

Monte Shaw, the executive director of the Iowa Renewable Fuels Association, said that E-15's regulatory hurdles were the fault of the oil industry, which he said has long been able to provide a grade of gasoline to mix with ethanol that would have been less volatile. 
He said the air quality regulations that hampered E-15 sales fell victim to "the law of unintended consequences," and were manipulated by the petroleum industry at the expense of ethanol. E-15, he said, can "be even cleaner burning than E-10," which has been sold year-round for years. 
"This restriction on E-15 was unjustified and unnecessary," Shaw said. "The president even called it 'ridiculous.' But for seven years, nobody would stand up -- well some people's would try to help us, but oil was able to block efforts in Congress to fix it, the previous administration did not want to take it on." 
Trump announced the new policy at a White House event and during a campaign rally Tuesday in Council Bluffs, where he pointed out he made a promise to voters in Iowa during his campaign for the Republican nomination that he would allow more ethanol in gasoline.
At the White House Tuesday, Trump said ethanol is "an amazing substance. You look at the Indy cars. They run 100 percent on ethanol."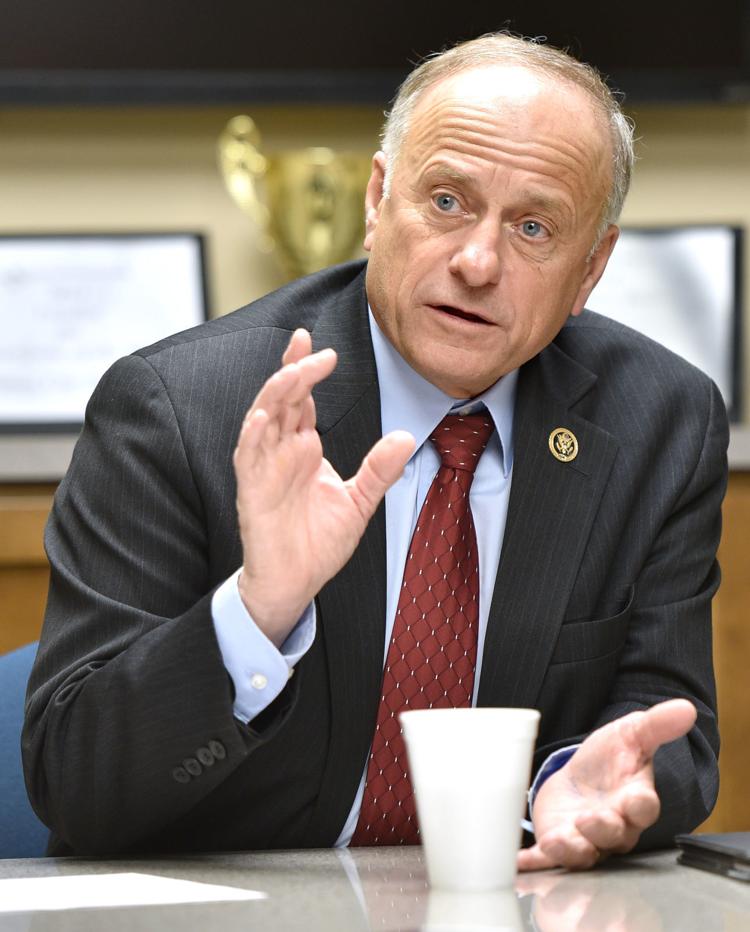 U.S. Rep. Steve King, R-Iowa, who joined other tri-state lawmakers for the announcement, pointed out he lobbied the president on E-15 during a one-on-one visit in the Oval Office earlier this year.
"I knew when we left the White House that we were going to year-round E-15," King told The Journal editorial board Wednesday.
Political observers say Trump's announcement, coming less than a month before the midterms elections, may have been timed to placate farmers who, struggling with years of declining commodities prices, have taken a further hit this year because of the administration's trade battles with China and other countries.
"Year-round sale of E15 is great news for Nebraska and our farm families as we continue to work to meet the challenge presented by low corn and soybean prices," said Nebraska Gov. Pete Ricketts, who joined other Republican lawmakers from Nebraska and Iowa at the Council Bluffs rally.
Iowa leads the nation in producing corn and ethanol, while Nebraska ranks second in ethanol production and third in corn production. 
Shaw said the relaxed E-15 rules could lead to "hundreds of millions of gallons" in additional ethanol demand, up to perhaps "six to seven billion gallons" at some point in the future. 
"This year's crop will prove the point: our farmers are just very productive and are increasingly growing more and more corn, with less acres and less input," Shaw said. "And we need markets for that corn to keep our economy strong. And this could absolutely be one of those markets." 
Here are some of the reactions to President Donald Trump's announcement he has instructed the U.S. Environmental Protection Agency to begin th…
The E-15 change still must go through an EPA rule-making process, which would likely delay its full implementation until next summer.
Joe Williams, manager for the Plymouth Energy plant in Merrill, Iowa, said gas stations likely will install more E-15 pumps once the fuel can be sold all year. 
"It'll definitely increase the market," he said. 
Neither Plymouth Energy nor Siouxland Ethanol have immediate plans for big investments or expansions as a result of the rule change, but officials said that remains a possibility following last week's announcement.
"In the last three years, we've increased our production by 75 percent already," Miller said, to 85 million gallons yearly. "We're contemplating what our next expansion will be." 
Shaw said consumers with post-2001 vehicles benefit by choosing E-15 because it costs slightly less than E-10 and has a slightly higher octane number. 
"Who doesn't like saving five or ten cents on a gallon of gas?" he said. "Most people go right now and hit the big button that says '87' -- well, if retailers will make it available, the E-15 button will say '88' octane. It actually runs better in your engine."
The Lincoln Journal Star's Matt Olberding contributed to this story.