LE MARS, Iowa -- Fred D. Wells, who along with cousin Fay Wells led the Le Mars-based ice cream maker bearing their name as it grew far beyond its Midwestern roots in the final decades of the 20th century, died June 12. He was 93.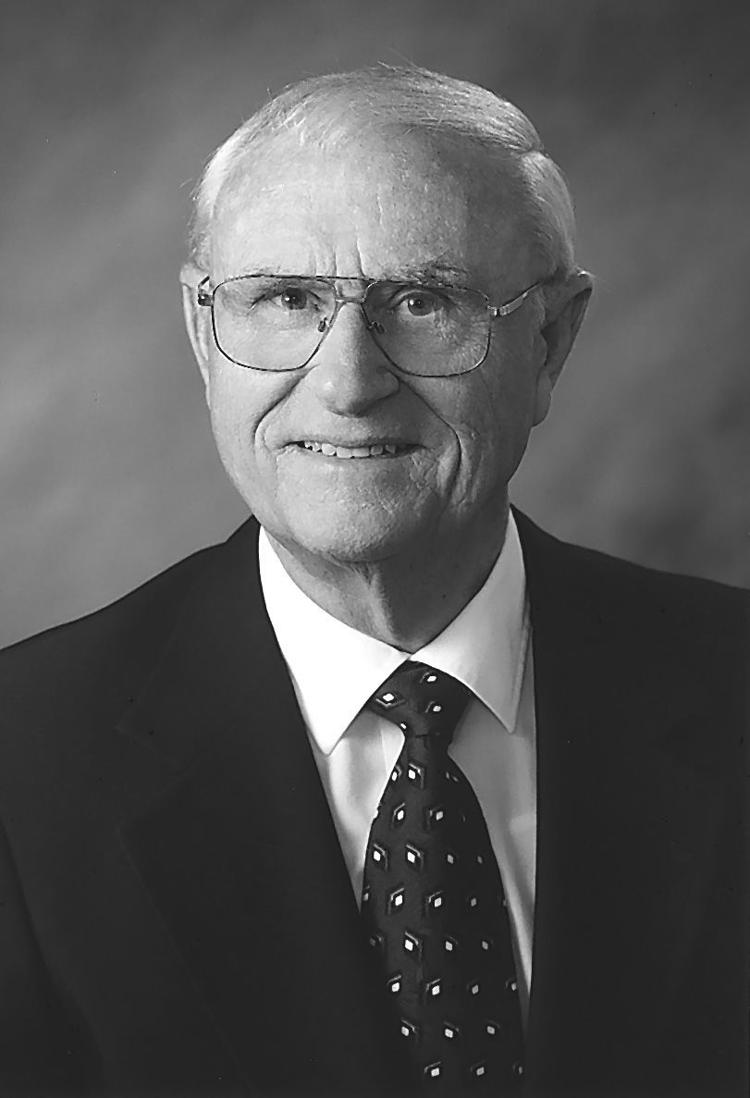 Wells joined the family firm in 1946, after serving in the Pacific theater during World War II and attending classes at Morningside College. In 1977 he was named president and COO at Wells, positions he held until his retirement in 2001. He remained co-chairman of the Wells Board of Directors from 2001 until 2007.
Wells Enterprises, now led by Fred Wells' son Mike C. Wells, became the nation's second-largest ice cream maker last year after a trio of large acquisitions. The company now employs an estimated 4,000 people and operates plants as far away as Lakewood, New Jersey; Dunkirk, New York; and Henderson, Nevada. 
Among ice-cream makers owned and operated by private families, Wells -- maker of the widely distributed Blue Bunny brand -- is the largest, a distinction it reached during the tenure of Fred and Fay Wells. Fay died in 2005 at age 82. 
In a statement, Mike Wells recalled his father's community spirit. 
"My Dad was such a humble man, always giving credit to others for their efforts in helping grow our family business. He instilled in all of us the importance of giving back to the communities where we live and work," Wells said. 
"My Dad enjoyed hearing how our family business was growing and the opportunities we provided team members across the country. He was so proud of the business and everyone that works for Wells. He always commented how he couldn't have imagined the company we have become today. He will be missed tremendously by our family, friends and the local community," Wells added in the statement. 
Retired Sioux City attorney Marvin Berenstein was 24 years old when he first met Fred and Fay Wells in 1962, shortly after he moved to Sioux City. He described Fred (and Fay) as a "titan of industry" and a "good corporate citizen" -- very generous in his dealings with the community, but not showy about it.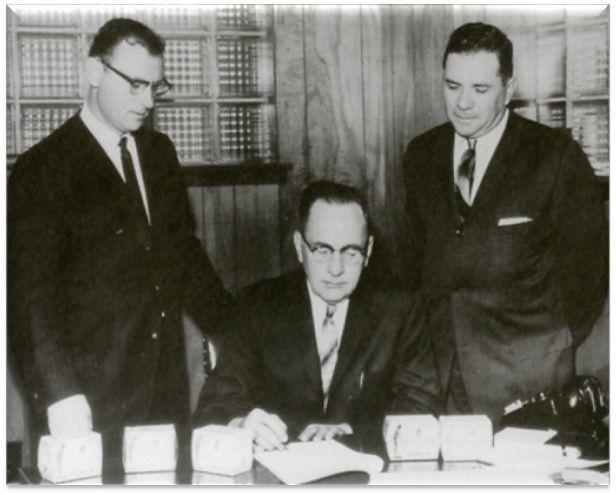 Wells served as a board member for Boys and Girls Home and Family Services as well as Goodwill Industries/Wall Street Mission and had given to Goodfellow Charities, among others. 
"The more he did for the community, the better it was for Wells Dairy," Berenstein said, referring to the former name of Wells Enterprises. 
"They were not looking for prestige, they were not looking for having anybody name everything after them. They were just people who appreciated people that did things for others," he added of Fred and Fay Wells. 
Wells early history
The company traces its history to Fred Wells' uncle, Fred H. Wells Jr., who decided to move his family back to their native Chicago after a drought struck their South Dakota farm in the summer of 1911. En route, the family ran out of money and stopped in Le Mars, where Wells became a hog farmer. Sometime thereafter a cholera outbreak decimated Wells' herd and he needed a new line of work. 
In 1913, Wells acquired a horse-and-wagon milk-delivery business in Le Mars. By about 1925, the elder Fred Wells and his sons began producing ice cream and were distributing it to Remsen and Alton, Iowa, by the next year, according to Wells Enterprises. 
In 1927, Harry C. Wells -- the younger Fred Wells' father -- joined his brother Fred in a partnership to distribute ice cream in Sioux City. Fred Wells was born in April of that year.
The following year, the brothers sold that distribution system to Fairmont Ice Cream. As a result, when they decided to sell ice cream again in Sioux City in the mid-1930s, they no longer held the rights to the Wells name.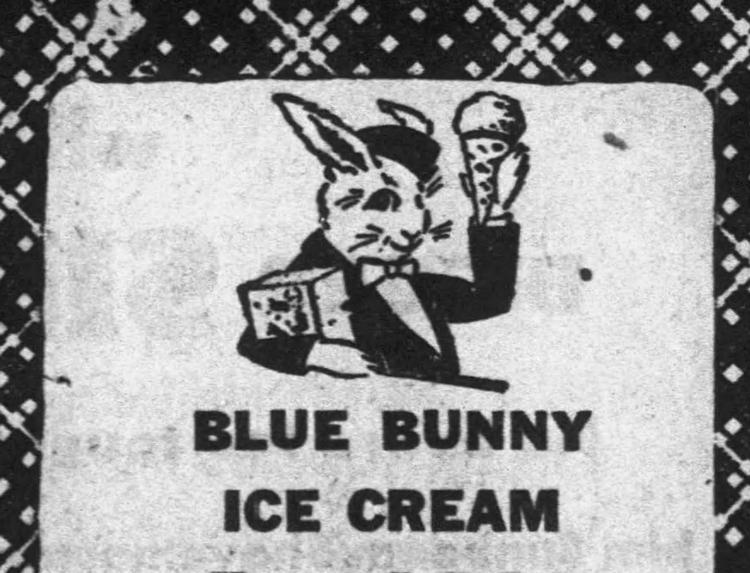 So the company adopted a new brand name -- Blue Bunny, the end result of a "Name that Ice Cream" contest in the Sioux City Journal. 
In the late 1950s, Fred Wells, along with Fay Wells and Fay's older brothers, Harold, Roy and Mike, formed a partnership. 
From four states to all 50
At the time Blue Bunny was still a regional brand. Toward the end of 1961, Blue Bunny ice cream products were sold in roughly 1,500 retail outlets across parts of Iowa, Nebraska, South Dakota and Minnesota.
A very-small dairy operation, of the type Fred H. Wells ran in the early days, was no longer practical by the 1970s -- dairy industry players had to increase their volume, often via consolidation, in order to compete in a low-margin industry. 
By 1977 Wells Dairy (as it was then called) had absorbed more than 40 small dairies in Northwest Iowa, in the process becoming the largest ice cream manufacturer in the state. At the time it had roughly 350 workers and its distribution area had expanded slightly, to a total of six Midwestern states. 
In 1991 Blue Bunny products were being test-marketed in Mexico and Japan. At the end of that decade the company was selling its products in all 50 states, plus Puerto Rico and 20 other countries. 
"We have determined that we can manufacture a product, take it long distances, get acceptance in distant markets and make a profit," Fred Wells told Dairy Foods magazine in 1990.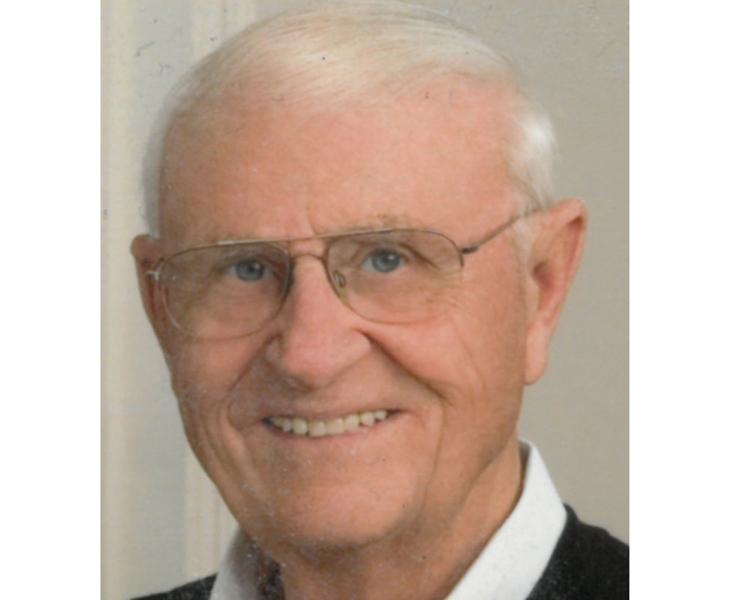 The variety of Wells' product lines also broadened during this time period -- from roughly 27 frozen dessert products in 1961 to a reported 540 by 1990. 
By the 1990s, the company's growth led to Le Mars being designated the "Ice Cream Capital of the World." The company's plant capacity underwent several expansions in the 1980s and 1990s. In 1995, the company's sales reached about $500 million, half of which was attributed to the Blue Bunny ice cream label. 
"(Fred and Fay Wells) were instrumental in making Wells Dairy grow; they were active in the milk industry and particularly in the ice cream industry," Berenstein said. 
When both retired in January 2001, Fay and Fred Wells turned over day-to-day management to their sons, the third generation to run the family business. 
The business news you need
With a weekly newsletter looking back at local history.