WAKEFIELD, Neb. -- A massive wind project is taking shape in Dixon County, Nebraska, and plans are underway for another large wind project in neighboring Wayne County.  
In Dixon County, northeast of Wakefield, Enel Green Power North America Inc. is constructing $430 million Rattlesnake Creek Wind Project.  
Roughly 20 of the project's 101 turbines, spread out over 32,000 acres, are mechanically complete, Rattlesnake Creek senior project manager Georg Becker-Birck said. All the turbines are expected to be finished by mid-October. 

"Those are going up basically as we speak," Becker-Birck said. "About half of them are delivered to the site already." 
The project has a capacity of 320 megawatts, though Becker-Birck cautioned that this is the total capacity. The turbines will not generate that much power round-the-clock. 
"That's installed capacity, that's like the horsepower in your car -- your truck has maybe 140 horsepower, but when you're driving along in the city you don't use all of them," he said. 
Social media giant Facebook has agreed to purchase 200 megawatts from the project to power its new data center in Papillion, Nebraska, a suburb of Omaha. Adobe, a major computer software company, will purchase another 10 megawatts through 2028. After that, all the generated power will go to Facebook. 
Estimated annual production for Rattlesnake Creek -- which Becker-Birck said is a realistic look at how much power will be generated -- is around 1.3 terawatt hours. That amount of energy could meet the equivalent annual consumption needs of more than 105,000 U.S. households. 
Rattlesnake Creek currently employs between 320 and 400 construction workers. The wind farm is expected to create around 18 permanent jobs after completion. 
The project's builders strive to be attentive to local sentiments about the project -- they even hired a dedicated "landowner liaison" whose job is to hear and respond to any landowner concerns.
"We take that pretty seriously," Becker-Birck said. "I think in general the community is pretty supportive... Most residents are, I think, excited about it."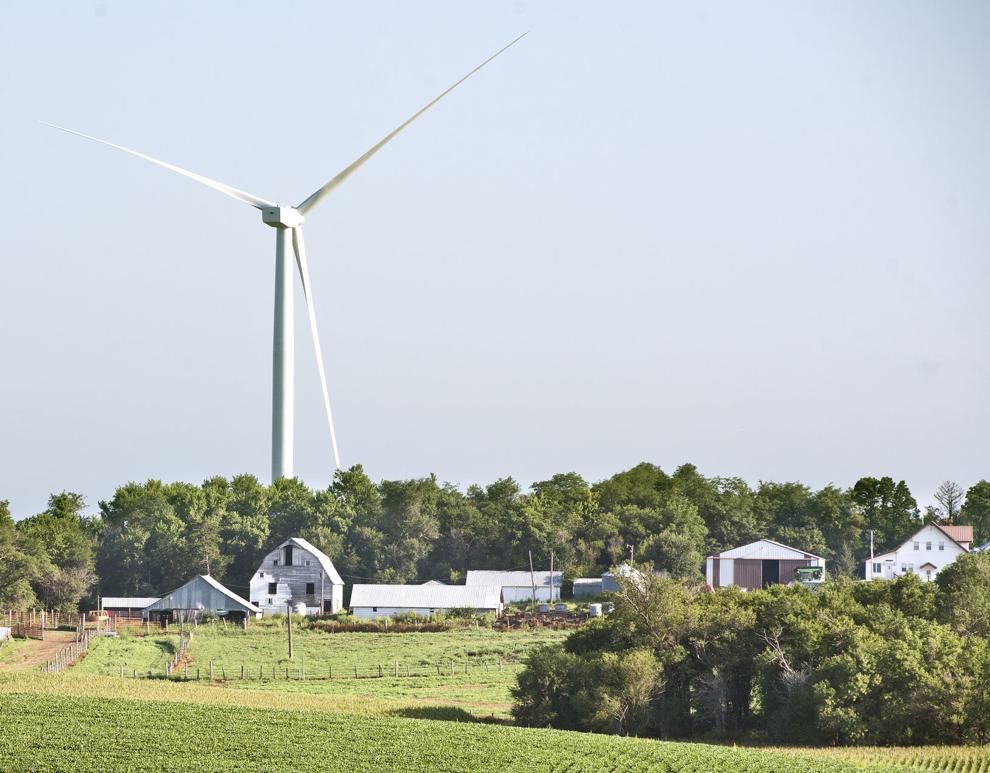 Landowners who have turbines, project-built roads or other infrastructure from the project on their land will receive undisclosed royalty payments from Enel Green Power North America,  a subsidiary of the multinational Enel Group.
Becker-Birck said the payments are more substantial than what could have been earned by planting on the (relatively small) space taken up by the turbines and service roads. Farmers are able to plant crops "pretty much" up to the base of the turbines. They also can use the roads for their own purposes. 
"The land loss for the farmer at the end is actually pretty small," Becker-Birck said. And the extra revenue can be a big deal: "For some of them, that's additional income, or retirement benefits, or benefits their business."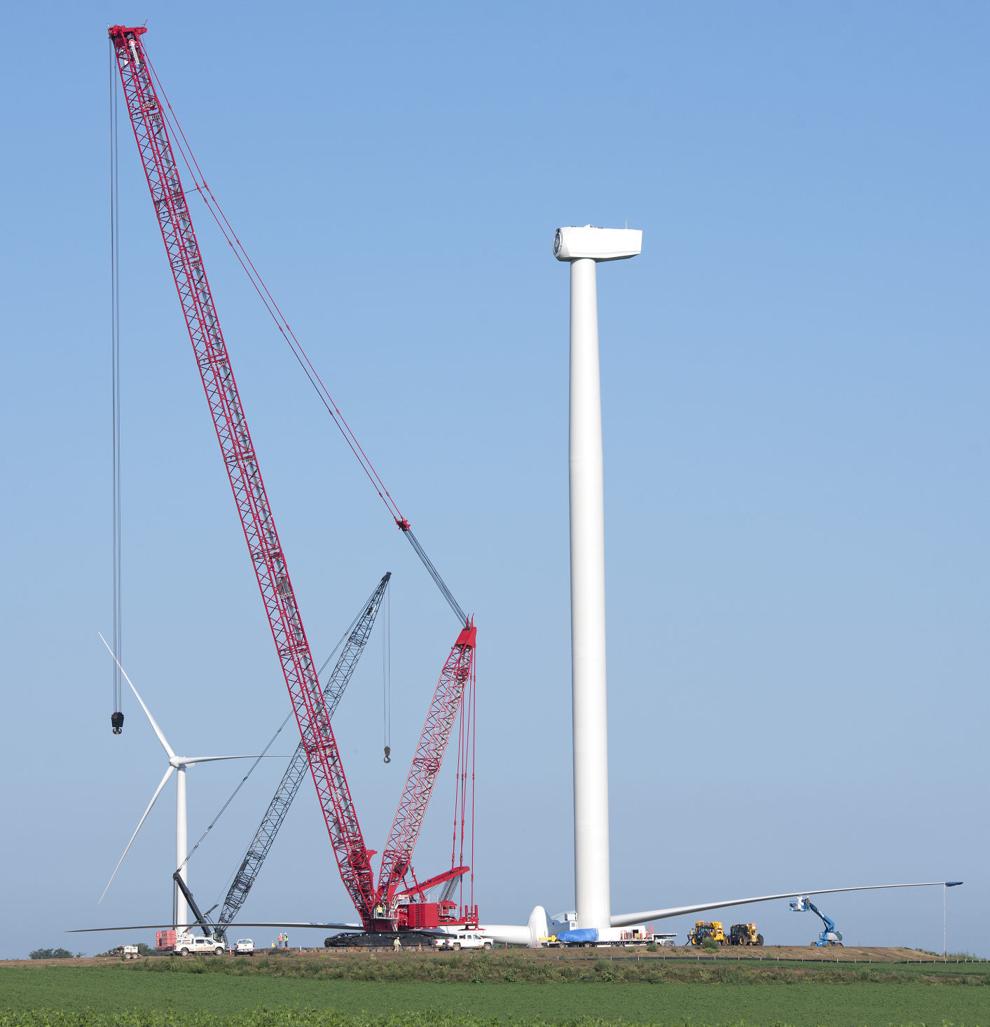 Meanwhile, in Wayne County, Chicago-based Lincoln Clean Energy is drafting plans for its 20,000-acre Plum Creek Wind Project near Winside. 
Philip Moore, vice president of development with Lincoln Clean Energy, said that construction on the project may commence sometime in the summer 2019. The turbines should be up and running by 2020. 
The exact number of turbines has not yet been finalized, though the project is expected to have a maximum capacity of 230 megawatts. 
"Depending on the type and the size of each turbine that we ultimately use there, it'll probably be between 70 to 90 turbines," Moore said. The wind farm is expected to generate enough electricity to power 80,000 to 100,000 homes per year. 
The J.M. Smucker Co., well known maker of jams, jellies, Jif peanut butter and other products, has agreed to buy 60 megawatts of electricity from the project. Moore said a number of large companies have chosen to partner with renewable energy providers. 
"We've seen a growth in our industry of large corporate companies, like Smuckers, who have broader sustainability goals," he said.  
Much of Plum Creek's bureaucratic prerequisites -- real estate agreements and so forth -- have already been taken care of, Moore said. 
"We've done multiple years of wind studies, wildlife, environmental studies, obviously a lot of work on the real estate," he said. 
Northeast Nebraska, Moore said, is naturally suited for wind farms. 
"'Windy' is actually the technical term we use," he said. "This part of Nebraska is windy." 
Similarly to the Rattlesnake Creek project, Moore anticipates the Plum Creek project will be a boon to the local community. He estimated about $3 million per year will flow into the area in the form of payments to landowners, taxes paid, jobs and so forth. 
"The biggest beneficiaries are the local communities, particularly the schools," he said. "These rural schools, they all of a sudden have a very large tax base coming into their jurisdiction." 
During the peak of construction, Moore says there will be around 250 employees in the area working to build the turbines. There will be somewhere between seven and 10 permanent positions created by the project. 
Copyright 2018 The Sioux City Journal. All rights reserved. This material may not be published, broadcast, rewritten or redistributed.