SIOUX CITY -- After decades at a location along Business Highway 75, Keizer Refrigeration, Inc., has moved into a brand-new facility. 
Keizer, a distributor for Carrier Transicold, and Mid-States Utility Trailer Sales, a dealership of Utility Manufacturing refrigerated trailers, dry vans and flatbeds, opened their 55,000-square-foot facility at 5220 Harbor Drive July 30. 
Mike Wooster, operations manager at Keizer, said that the firm had outgrown its previous site, where employees were divided into separate buildings and some parts storage located outside. 
"We had sales people in one building, service and parts in another. As time went on, we had to push service into both buildings, scattered parts between two buildings," Wooster said. "So now we're all under one roof, which made a big improvement."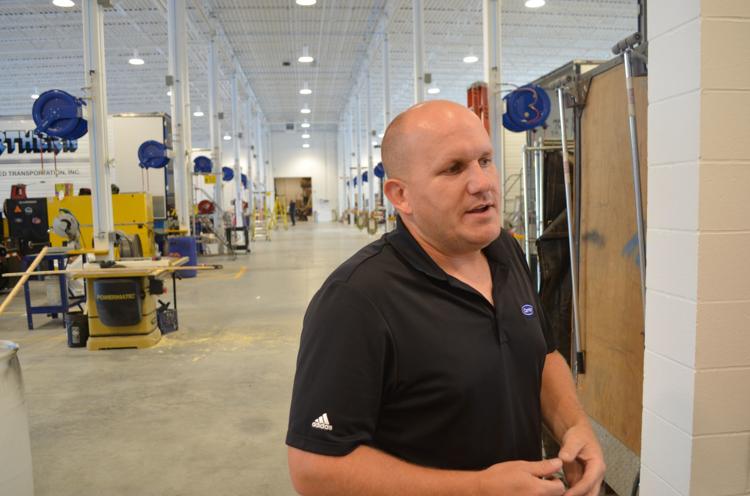 Most everything is bigger and better at the new building, from the break room to the conference room to the parts storage room. The expanded service department now has 18 bays, compared to 10 at the old facility, and their outdoor lot has room for 300 trailers. 
Katerina Pickup, a marketing coordinator for Mid-States Utility Trailer Sales, said that one of the best parts of the new location is how visible it is to travelers along Interstate 29, who sometimes stop by when they see a trailer they're interested in. 
"That's great exposure for us," she said. Keizer's previous location once had similarly high traffic, but over the years Highway 75 became far less busy, which meant fewer customers seeing the business from the road. 
Keizer was founded by the late Jim and Jackie Keizer in 1976, with Jim working out of a pickup with a tool chest borrowed from his father.  
"(Jim Keizer) started a one-man show," said Shane Keizer, Jim's son and the current president of the firm. 
Sioux City's Keizer (they also have dealerships in Sioux Falls and Omaha, as well as a sales location in Des Moines) now has 57 employees, and is the largest in the fleet. 
Where before they had too many people for the space, Keizer now has room for growth, and is faced with a tight labor market. 
You have free articles remaining.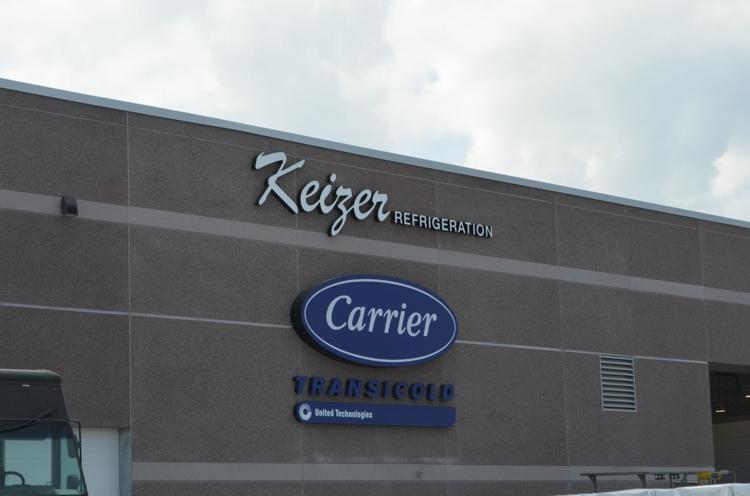 "Everybody's looking for people," Keizer said. "If we could have five, six, eight more technicians right now, it would be great." 
Demand for Keizer's refrigerated trailers has been very high, Keizer said. Trailers are currently back-ordered through March 2019, because the manufacturer can only get so many trailers to Keizer at one time. 
'The trucking business is crazy'
Semi trucks are somewhat like the arteries (or perhaps the muscles) of the economy -- when things are going well and demand is growing, the nation's truck lines become bigger and busier.  
"The economy's picking up, the trucking side of it's good, fleets are getting larger," Wooster said. 
It's hard to overstate how important semi trucks are to the economy, Wooster said -- it would be impossible to get lettuce from California to Iowa, or to get beef from Iowa to New York, without refrigerated semi trailers. 
"Anytime you see a truck on the road, they're hauling anything you use in the day," Wooster said. "This building was built by materials brought here on trucks." 
Keizer went even further in describing the boom in trailer demand. 
"The trucking economy is kind of a leading indicator of how things are going," Keizer said. "And the trucking business is crazy. Off the charts. Can't get enough of them." 
A catered grand opening and ribbon cutting ceremony, with tours and door prizes, is scheduled for the new facility Oct. 11.