SIOUX CITY -- Marto Brewing Company will open its new brewery, taproom and restaurant in the Promenade complex in downtown Sioux City.
Brewery owner Erik Martin publicly announced the location during an event held Wednesday to celebrate the signing of a long-term lease for a 7,300-square-foot space adjacent to the Promenade Cinema 14, near the intersection of Fourth and Virginia streets.
Construction will start in December, with an anticipated opening in late spring or early summer 2019.
"It had always been the ultimate spot for us," Martin said in an interview prior to the announcement. "It just sort of screamed it should be a brewery with visuals of driving by on Fourth and Virginia and seeing the tanks in the window." 
The unfinished space has been vacant since California-based developer Civic Partners built the entertainment complex in 2004, backed by millions of dollars in property tax incentives and the city's ill-fated guarantee of a bank loan.
The Promenades space was Martin's favored location early on, but a legal cloud led him to keep passing it over. After the bank holding the first mortgage foreclosed on the property in 2010, Civic Partners filed for Chapter 11 bankruptcy protection. 
"There were many times even in the last year or year and a half we thought about 'do we just take it back? Do we go find some industrial spot and open on a really lower budget?'" Martin explained. "But, we always had this goal of being a cool spot to hang out at. Knowing (the Promenade building) was there was always in the back of our minds. We kept going back to it."
A judge dismissed Civic Partners' bankruptcy in July after the developer reached a settlement that allowed the city to recoup some of the $2.5 million that the deal had cost the city
"That made it (signing the lease) more doable, especially for Civic Partners because they no longer had to get approval through a bankruptcy court," Martin said. "Once we saw they were out of litigation, we attacked it right away."
Marto Brewing will install a 10-barrel brewhouse being built by American Beer Equipment in Lincoln, Nebraska. It will have four 10-barrel fermenters and one 20-barrel fermenter. One 20-barrel and five 10-barrel bright tanks will be used to hold fermented beer for maturing, packaging and serving. Initial brewing capacity will be about 1,200 barrels, according to Martin.
The brewery will have segregated spaces for its sour and non-sour barrel programs, a taproom and a 100-seat restaurant. Outdoor patio seating is planned.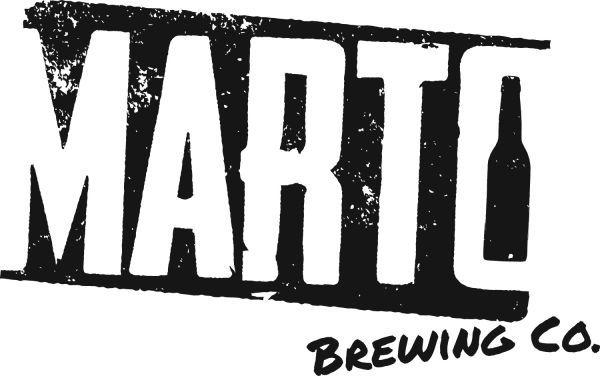 The brewery was originally planned for Onawa, Martin's hometown and where he and his family were living at the time. "I put an offer on a building there, but it was hard to get investors behind me on a project like that down in Onawa," Martin said.
Lack of investor interest there, plus contact from a developer to look at a property in Sioux City, led Martin to consider moving.
"We looked at multiple buildings, probably 10 buildings in Sioux City before going back" to the Promenade building, he said.
Martin says fans who have sampled his beers have been eagerly waiting for this announcement. 
"We've built up a lot of anticipation though guerrilla marketing and attending beer festivals. We'll have a customer base from day one that some businesses struggle with. Even though it's taken us this long (people) are excited for the product," he said. "We're getting a lot of comments like 'Finally, Yes!' "
"It's a lot of pressure to live up to," Martin added. "But I think we'll do good."