SIOUX CITY -- There was a time when Dallas-based Anthony Properties was primarily in the business of building movie theaters. 
Perhaps it's surprising, then, that the developer was the driving force behind a new shopping center in Sioux City anchored by a Hobby Lobby and a Fleet Farm. A second phase of development is now underway at Sunnybrook Village with the construction of a new strip mall in front of Hobby Lobby.
Jordan Todd, Anthony Properities' assistant vice president of development, said the company first reached into Sioux City because of the former Carmike Cinemas movie theater. 
SIOUX CITY -- A new store opening at Southern Hills Mall has a unique pricing structure.
"We were one of the preferred developers for Carmike (Cinemas), and you guys had a Carmike at your mall that was not in great shape, and so we were in the Sioux City market looking for a new site for Carmike," Todd said. "That's when we came across the opportunity south of Lowe's, and we just really liked that area. We contracted it with the intention of bringing a movie theater, but that was right around the time that Carmike was starting the process of being acquired by AMC." 
AMC subsequently renovated the former Carmike theater at Southern Hills Mall. But Anthony Properties was still interested in Sunnybrook. The Sioux City market represented a number of firsts for the developer, which had built around 50 movie theaters nationwide but made only limited forays into retail.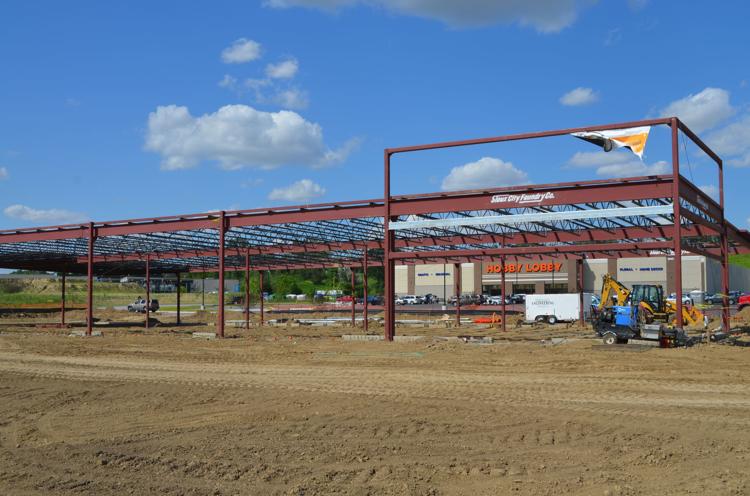 "Nothing on the scale of Sioux City, so that's kind of, especially with Fleet Farm, we've never done anything that big," Todd said. "And the apartments, that was our first taste of doing apartments." 
With a partner, Lincoln, Nebraska-based Perry Reid Properties, Anthony Properties developed The Summit at Sunnybrook Apartments, on the hill overlooking Sunnybrook Village. A second phase of apartment construction is under construction. 
Anthony Properties also is building apartments in Cedar Rapids and Davenport, Iowa. 
At Sunnybrook Village, construction began this spring on the new strip mall. Todd said he expects the project to wrap up in the fall, with the first businesses opening by November. 
When it's finished, it will have roughly 12,500 square feet of space for retailers or other businesses. There is enough space for up to six tenants, though Todd said if a business wanted more space, they could accommodate them by joining two spaces. Currently the endcap spaces each have 2,500 square feet, while interior spaces have between 1,600 and 1,800 square feet. 
"We're remaining flexible, you know, a bigger user could come in and take multiple bays and that would just one space," he said. "The northern endcap will have an outdoor patio area, and it also has the ability to have a drive-thru on it. We have been in talks with some kind of food users for that northern endcap."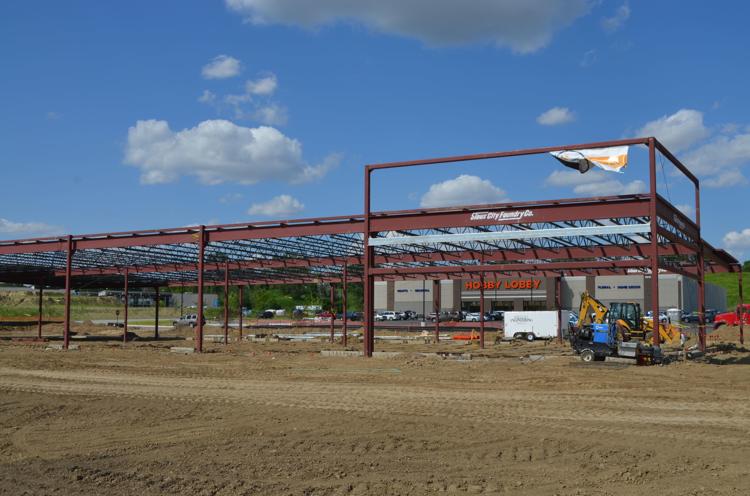 Anthony Properties has pitched the site to possible tenants for the spaces, and they've already signed one up -- but Todd was not authorized to name any names. 
"They do not want me to disclose that at this time," he said. "We have one tenant right now signed up for our southern endcap, it's 2,500 square feet."
Todd was able to hint that the tenant will be "kind of a data, telecommunication business."  
The business news you need
With a weekly newsletter looking back at local history.