ORANGE CITY, Iowa — Normally, one wouldn't find a tower of Alkaline water in Woudstra Meat Market or be able to order ice cream mixers, but owner Karen Borchers is pulling out all of the stops for RAGBRAI.
The Register's Annual Bicycle Ride Across Iowa kicks off next Sunday morning in Orange City, which will be the starting point for the statewide ride for the first time in its 45 year history.
The ride, which draws cyclists from across the country and globe, is estimated to have a direct economic impact of about $17 million on Iowa. Orange City organizers expect it to draw 20,000 to 25,000 participants to the city of 6,500, known for its strong and visible Dutch heritage.
This year's route, July 23-29, will see cyclists pass through more Northwest Iowa cities, including Alton, Dickens, Granville, Hartley, Primghar, Sutherland and Spencer, the first overnight stop on Sunday.
While this is Orange City's first time hosting RAGBRAI, many business owners think their experience with the annual Tulip Festival — another huge tourist attraction for the town — has prepared them for the occasion.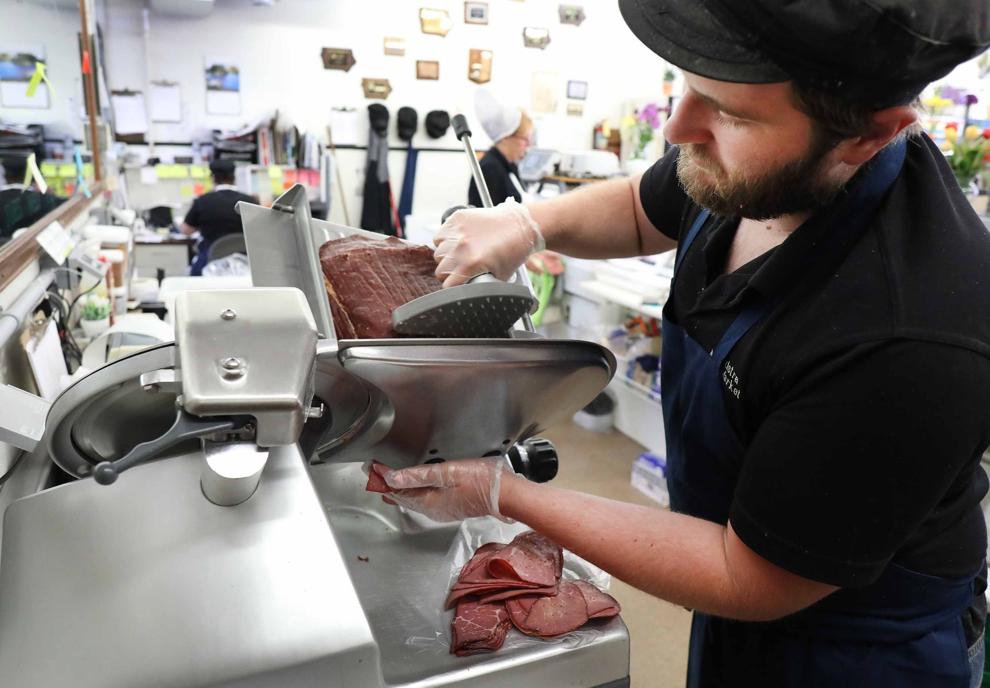 Additionally, lots of shops are breaking with a norm in Orange City, which boasts a sizeable conservative/Christian population, by being open Sunday to accommodate the legions of cyclists in town.
Housed in a downtown storefront in the Sioux County seat, Woudstra Meat Market is within eyeshot of Windmill Park, where RAGBRAI riders will begin their 400-mile trek across the Hawkeye state.
By staying open for an unprecedented 24 hours, Borchers is expecting more than a few riders to either shop at Woudstra, patron the adjacent brat stand or hang out in the shaded seating area next to the building that can hold more than 100 people. She plans to have about 15 helpers staffing the store the morning of the ride.
"We've ordered a lot more supplies for Dutch candies and cookies," said Borchers, who even has custom-made glazed almond cookies with the Orange City RAGBRAI logo on them for sale.
Besides the candies and baked goods, Borchers said they've stocked up on dried meats and cheeses so that riders can purchase those for the road, Iowa wines, Dutch themed clothing, shippable gift boxes and more.
"We'll have different flavored meat sticks and jerky — like foot long strips — and strips of jerky that you can just grab," said Chad Borchers, who works alongside his mother at the specialty butcher shop. "We've been doing that the last couple years for Tulip Festival since we have all these people come in and just walk around."
Town Square Coffeehouse + Kitchen, a few storefronts north of Woudstra Meat Market, plans to stay open until 2 a.m. June 23, the first of the ride, and reopen at 4:30 a.m. to sell riders breakfast burritos, coffee and pastries, said owner Steve Mahr.
Additionally, Town Square will feature live music throughout the weekend, have a rotating staff of 20 employees and is stocked up on kegs and canned beers from Iowa breweries in preparation for the swelling crowds.
When Mahr was asked what people told him to expect from RAGBRAI, his answer was simple: "Chaos," he said half-jokingly.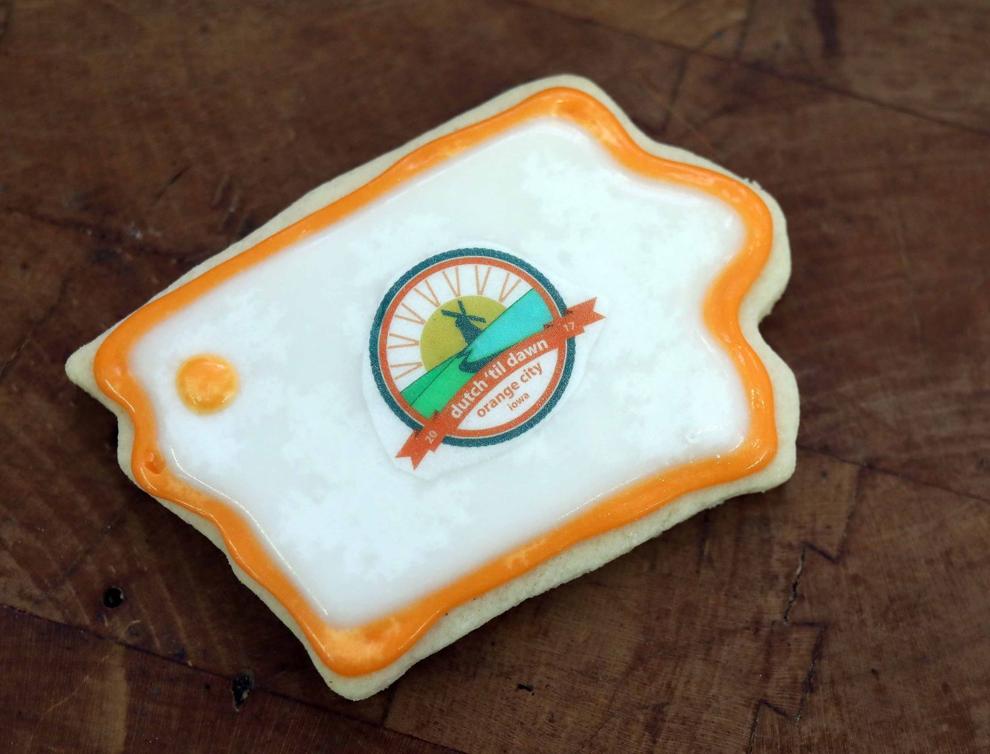 Dan Rodriguez, bike department manager of Kopetsky's ACE Hardware, located a few blocks away from downtown Orange City, also has been gearing up for the influx of out-of-towners.
"We are getting supplies ready," he said. "Tubes and tires, wheels and brake pads too. We are just anticipating to see how many people are going to really show up and bring their bikes in."
Rodriguez also said they intend to bring in additional bike department staff from Kopetsky's sister store in Yankton, South Dakota, to ensure as many cyclists as possible are served while in Orange City.
"We've gotten a lot of bikes coming in this past month — almost three or four daily at least," Rodriguez said. "We're sure that the week of it's just going to be insane; all the last minute repairs."
In addition to the storefronts, there are going to be 36 vendors scattered around downtown Orange City, hotels and local campgrounds — makeshift and standard — are booked to the gills and a lot of dollars are expected to flow into town.
"This is just an estimate, but around $165,000 will come into the town and that's just for us; that's not what all the vendors are going to make," said Benji Hulstein, treasurer of Orange City's nonprofit RAGBRAI committee, which plans to donate all of its profits to local charities after taking care of its debts.
In Spencer, which is about 60 miles from Orange City, locals also are expecting a huge economic impact in the city of 11,000 plus residents.
One example taking place in the Clay County seat community is that the local Family Table restaurant is booked for a catering event expected to feed about 1,400 cyclists.
Bill Campbell, executive director of the Spencer Chamber of Commerce, noted RAGBRAI always provides a financial boost to the community.
"It's our fifth time to host the event and it has a great impact on our accommodations: Our hotels, our restaurants, our convenience stores especially, but you know it trickles down to the service industry, he said.
"Even though it does happen on a Sunday when most of the retail outlets in the downtown area and several others are closed that day, it is a big day for the riders and some of those stores will be open and again, the economic impact is great — don't have a dollar amount to put to it — but it's a great time to showcase our community."
One business that will be open Sunday is Bikes, Boards & Shades in downtown Spencer. Like its counterpart in Orange City, the locally-owned bike shop is taking preemptive measures to accommodate cyclists.
Owners Jason and Brandy Chaffin said they have ordered parts and tires for bicycles they typically don't carry in their store, plan to have extra staffers working and are offering a 15 percent discount to shoppers.
"It's always good for business and for fun too," said Brandy Chaffin. "Anytime RAGBRAI is super close or stays here, it always helps our business; we get busier."