SIOUX CITY -- Kelli Erickson, sales manager at Powell Broadcasting, has joined the National Tolerance Week board of directors. 
SIOUX CENTER, Iowa -- Mike McAlpine, the wealth management group president of Peoples Bank in Sioux Center, and Karrie R. Hruska, a partner at…
SIOUX CITY -- Briar Cliff biology professor Brian Hazlett recently presented "The First 10 Years of Long-Term Vegetation Monitoring at Broken …
SIOUX CITY -- The Siouxland Estate Planning Council has appointed new board members and officers to serve during the 2019-2020 programming year.
SOUTH SIOUX CITY -- Leadership Dakota County kicked off its 16th year with the largest class to date. 
SIOUX CITY -- Morningside College has announced several new employees during fall 2019.
MOVILLE, Iowa -- Iowa Secretary of Agriculture Mike Naig last week presented the Wergin Good Farm Neighbor Award to cattle producer Eric Nelso…
SIOUX CITY -- Emilee Gehling and Anthony Osborn have opened the Gehling Osborn Law Firm in Suite 900 of the Ho-Chunk building in downtown Siou…
SIOUX CITY -- Kevin McManamy, president of United Real Estate Solutions Inc., presented production awards to the company's top producers at th…
SOUTH SIOUX CITY -- Leadership Dakota County has elected its leaders for the 2019-2020 year. 
SERGEANT BLUFF -- Ward Electric Company Inc. has announced that Robert Treptow has earned Level IV certification in fire protection engineerin…
SIOUX CITY -- Bryan Goodman, owner of the Goodman Law Firm, attended the National College for DUI Defense seminar in Las Vegas in September. 
SIOUX CITY -- Kurt Spearing, an associate professor of anatomy at Morningside College, and Riley Custer, a senior biology and studio art major…
SIOUX CITY -- The Iowa Finance Authority (IFA) announced that a total of 20 lenders have earned IFA's 2020 Preferred Lender designation.
SIOUX CITY -- Sioux City's Noon Sertoma (Service to Mankind) Club has announced new officers in the organization for 2019-20. 
SIOUX CITY -- Nic Madsen, commercial associate and director of property management at NAI United, has received the MiCP designation (Masters i…
SIOUX CITY -- LuAnn Haase, dean of the Walker School of Education at Morningside College, recently was appointed to serve on a statewide task …
SIOUX CITY -- The MercyOne Siouxland Medical Center Foundation will present the 2019 Dr. George G. Spellman Annual Service Award to Dr. Dale H…
SIOUX CITY -- Sunrise Retirement Community has added Matt Campbell to its board of directors. Campbell is a vice president in commercial banki…
SIOUX CITY -- The Sioux City Rotary Club presented Rosie Kuehne with its annual "Service Above Self Award" to recognize her thousands of hours…
Guarantee Roofing & Siding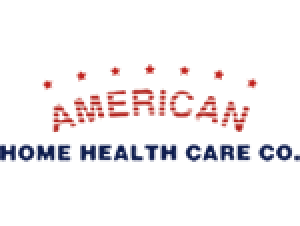 American Home Health Care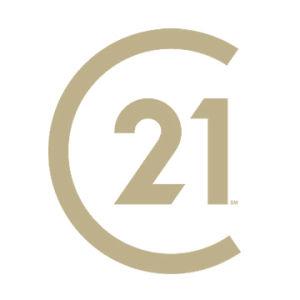 Eric Banks, Century 21 Prolink
SIOUX CITY -- Goosmann Law Firm's CEO and Managing Partner Jeana Goosmann was selected to the 2019 Great Plains Super Lawyers list.
SIOUX CITY -- Gleeson Constructors & Engineers, L.L.C., a Sioux City-based design/build construction firm, has announced that project mana…
SIOUX CITY -- Downtown Partners in Sioux City has announced new members of its board of directors: business owner Lisa Kalaher with Mod House …
SIOUX CITY -- The Association of Rehabilitation Nurses and the Rehabilitation Nursing Certification Board have certified Christy Braunger, a n…
DES MOINES -- The Robert D. and Billie Ray Center at Drake University last month presented its highest honor to a former Sioux City television…
NORFOLK, Neb. -- An instructor at Northeast Community College has been named one of the top community college faculty members in North America.
SIOUX CITY -- The Iowa Restaurant Association in July released its inaugural 40 "Women to Watch" in Hospitality List. One of the 40 women is c…