SIOUX CITY -- Ashlesha Kaushik of UnityPoint Clinic Pediatric Infectious Disease, has been appointed as a national spokesperson for the Americ…
SIOUX CITY -- Kevin McManamy, president of United Real Estate Solutions, Inc., announced production awards for the company's top producers dur…
IDA GROVE, Iowa -- Owen C. Bolte, president and CEO of United Bank of Iowa, has announced the addition of Grant Godbersen to both the Ida Grov…
SIOUX CITY -- Lisa Croston and Kyle Kelly, broker/owners of Century 21 ProLink, announced have announced the second quarter outstanding sales …
ELKHORN, Neb. -- Rob-See-Co, an independent seed company in Elkhorn, has announced that Brad Schindler, a local direct sales representative wi…
SIOUX CITY -- Attorney Colby M. Lessmann is newly certified as an Accredited Estate Planner (AEP) designee by the National Association of Esta…
ORANGE CITY, Iowa -- Northwestern College will award an honorary Doctor of Humane Letters degree to Arlene Schuiteman of Sioux Center, a missi…
ORANGE CITY, Iowa -- Chris Nonhof, assistant professor of education and English, and John Vonder Bruegge, associate professor of biblical and …
SIOUX CITY -- Cleo Franklin, Morningside College alumnus and Hall of Fame inductee and founder, president, and CEO of Franklin Strategic Solut…
WASHINGTON, D.C. – The National Association of County Engineers (NACE) awarded Woodbury County Engineer Mark Nahra the 2019 Urban County Engin…
SIOUX CITY -- Dianna Sorenson, professor of nursing and coordinator for the Master of Science in Nursing: Clinical Nurse Leader (CNL) track at…
SIOUX CITY -- Mathew Chilton, a financial adviser with Ameriprise Financial in Sioux City has achieved life membership in the Million Dollar R…
SIOUX CITY -- The Sioux City Cosmopolitan Club held its annual Awards Meeting on March 12.
The headliner for the Bishop's Dinner this year will be Toronto Raptors head coach Nick Nurse, a native of Carroll and, like the Kellys, a gra…
SIOUX CITY -- At their annual meeting in December, the Asphalt Institute's board of directors named Bob Cheever their 2020 chair.
SIOUX CITY -- Two Morningside College faculty members, Jessica LaPaglia and Anni Moore, and one academic program, the applied agriculture and …
LYONS, Neb. -- The Center for Rural Affairs has chosen Hank Miller, head of the math and science division at Nebraska Indian Community College…
SIOUX CITY -- Missouri River Historical Development, Inc. (MRHD) elected five members to serve on the executive committee and welcomed two new…
SIOUX CITY -- Morningside College presented the 2019 Thompson Staff Excellence Awards to Lauretta Shaver, copy center and mailroom technician;…
SIOUX CITY -- Morningside College presented its 2019 Sharon Walker Faculty Excellence Awards to Shannon Claxton, assistant professor of psycho…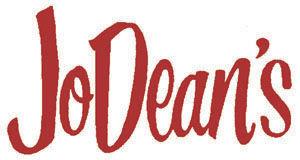 JoDean's Steak House & Lounge
Catholic Charities of the Diocese of Sioux City
SIOUX CITY -- Lisa Croston and Kyle Kelly, broker-owners of Century 21 ProLink, have announced their fourth quarter outstanding sales producti…
SIOUX CITY -- Camp High Hopes honored its many volunteers with a special volunteer recognition celebration on Jan. 23.
SIOUX CITY -- The Abu Bekr Shrine Temple held its annual installation of officers Jan. 8 at the Abu Bekr Shrine Temple, 820 Nebraska St. 
SIOUX CITY -- UnityPoint Health – St. Luke's has announced its 2020 board of directors.
SIOUX CITY -- Bryan Goodman of the Goodman Law Firm attended the Standardized Field Sobriety Testing Instructor Training School in Atlanta in …
SIOUX CITY -- The American Institute of Architects, Iowa Chapter (AIA Iowa), has elected Lisa Kalaher, AIA, director of the AIA Iowa Board of …
SIOUX CITY -- Opportunities Unlimited recognized team members who celebrated anniversaries during the organization's annual Holiday Party and …