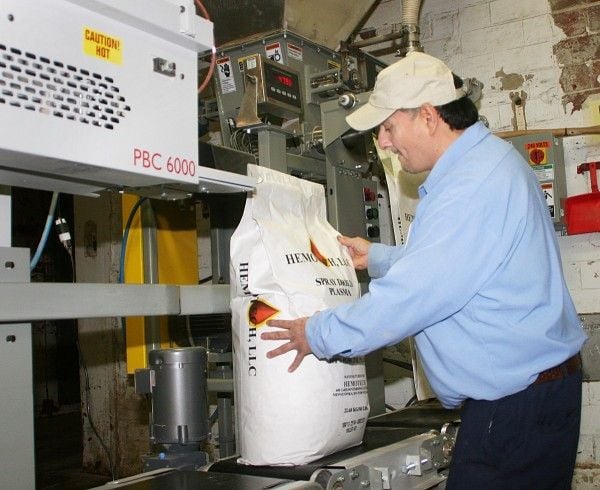 SIBLEY, Iowa | City leaders are studying their options after owners of a processing plant did not meet a Monday deadline to deliver $50,000 in funds to help abate odors coming from the facility.
City administrator Glenn Anderson said the city's attorney is reviewing what types of action may be taken to get Iowa Drying and Processing to reduce strong odors that have generated numerous complaints and city citations.
He said it's hoped that options can be presented at a special city council meeting that could be scheduled yet this week.
"We want to find out what are our legalities," Anderson said.
Iowa Drying and Processing had until Monday to deposit $50,000 into a city escrow account. Those funds would have been used to hire an engineer to study the plant and determine how it could reduce odors. The plant, opened in 2013 in the former Associated Milk Producers' drying plant, is a multi-purpose facility with spray drying and dry and liquid blending capabilities that serves a variety of industries, including pet and livestock food manufacturers.
Jim Reidy, chief financial officer for Iowa Drying and Processing, said the company met with city and economic development leaders before buying the plant in 2012 and informed them of its manufacturing processes and the types of products, which include animal byproducts, it handles.
"Our mission has not changed," Reidy said.
Reidy said many of the complaints came from a period from January to mid-March in which the plant, located two blocks from the city's downtown business district, had processed a particular product seven days a week to meet a customer's needs. The city issued citations totaling nearly $18,000 for city code violations to the company during that time. Those fines have yet to be paid.
"One product in particular brought in this year created a problem," Reidy said. "We voluntarily stopped producing that product."
Reidy said the situation has improved since then, and the company is in constant contact with city leaders about odor abatement.
Anderson said residents have complained about odors for the past two years, and they have a simple request.
"Stop the smell or reduce it drastically so it's not so offensive," Anderson said.
Reidy said the company is willing to cooperate with the city to help determine an appropriate air quality standard.
"We need the city to define what the standard is for us," he said. "We can't develop equipment to abate until we know what the end goal is. We have successfully abated the problem for now, but we're working with the city to find a long-term solution. We both feel we can work together to find a solution."
Anderson said he believes the company and city can work together and that the company is willing to make some changes. With summer approaching, it's important to get something done soon so that residents can enjoy being outside.
"I have faith," Anderson said. "The community people have been tremendously, tremendously, tremendously patient, but they're coming to their wits' end."
The business news you need
With a weekly newsletter looking back at local history.