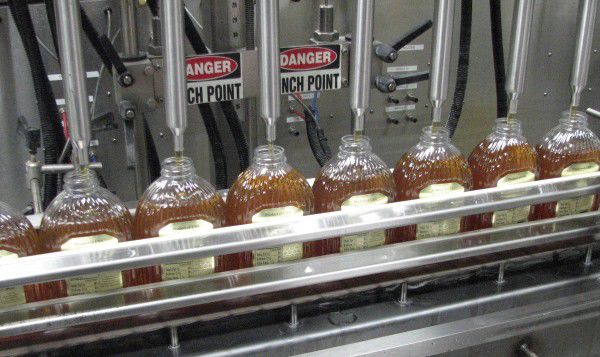 SIOUX CITY | The makers of Sue Bee Honey products face a pair of lawsuits calling the company's labeling misleading because traces of a common pesticide have been found in the honey.
The Organic Consumers Association, a Minnesota-based, non-profit agency, and fellow non-profit Beyond Pesticides, located in Washington, D.C., filed a lawsuit in Superior Court of the District of Columbia in November, saying that glyphosate residue has been found in products made by Sioux Honey, a honey cooperative based at 301 Lewis Blvd.
In September, Jason Scholder, who lives in Nassau County in New York, filed a class-action lawsuit against Sioux Honey in U.S. District Court in the Eastern District of New York. His lawsuit makes similar claims.
The lawsuits cite Sue Bee Clover Honey, Aunt Sue's Farmers Market Clover Honey and Aunt Sue's Raw Honey, all of which are either labeled "Pure" or "Natural." The groups said in their suit that testing done by the U.S. Food and Drug Administration has found traces of glyphosate in the honey. The active ingredient in Monsanto's Roundup herbicide, glyphosate has been linked to endocrine disruption. Researchers continue to study possible links to cancer.
You have free articles remaining.
"A consumer seeing the words 'Pure,' '100% Pure' or 'Natural' on a honey product would reasonably expect that product to contain nothing other than honey," Organic Consumers Association international director Ronnie Cummins said in a November news release announcing the lawsuit's filing. "Regardless of how these products came to be contaminated, Sioux Honey has an obligation to either prevent the contamination, disclose the contamination or at the very least remove these deceptive labels."
Bill Huser, Sioux Honey vice president of research and development, said he could not comment on the lawsuits. He released the following statement: "We acknowledge that a lawsuit has just recently been filed against Sioux Honey regarding allegations that our products may contain glyphosate, a chemical found in a herbicide used by farmers throughout the United States. We are currently investigating the facts surrounding these allegations and plan to respond further once our investigation has been completed. We do note, though, that the (U.S. Environmental Protection Agency) has concluded that glyphosate is not likely to be a carcinogen."
In a Sept. 15 story published by The Huffington Post, Huser said glyphosate is commonly used on farm fields frequented by bees, and the pesticide travels back with the bees to the hives where the honey is produced.
Both lawsuits claim that Sioux Honey's labeling has put consumers who believe they are buying a product free of chemicals and unnatural ingredients at risk.
Scholder is seeking restitution and punitive damages. A exact damage amount was not listed, but the suit said that "the matter of controversy exceeds $5 million."