PARKER, S.D. -- Dairy farmer Allen Merrill serves in a number of leadership roles for various industry organizations, but with the dairy economy struggling, he's found himself putting in more time working on his Turner County farm as a way to cut labor costs and save money.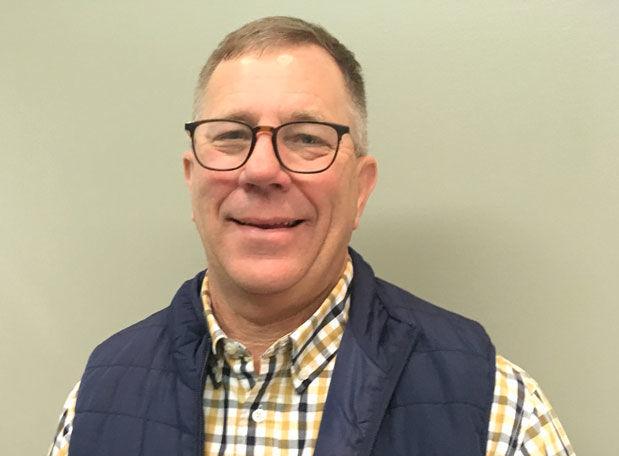 "I'm now back full time doing things we used to hire out," he said in between meetings at the recent Central Plains Dairy Expo in Sioux Falls.
Merrill is chairman of the Midwest Dairy Association and serves on the South Dakota division of the organization's board, along with holding positions with the United Dairy Industry Association, Dairy Management Inc., South Dakota Dairy Producers and Dairy Farmers of America's central area council. He farmers with his father and son, milking 150 head and raising Holstein steers, corn, soybeans, alfalfa and oats near Parker.
Along with cutting labor costs, Merrill said dairy farmers like him are putting off updates to buildings and technology.
"That's just not in the milk check right now," he said.
Dairy producers have been struggling through low milk prices for four years, and many small dairies in Wisconsin and Minnesota have sold their herds and exited the dairy business.
Merrill acknowledged that it's a tough decision to make, but each family has a different reason for going out of business and leaving dairy is the right decision for them.
It's unclear whether government programs will help curb the trend. Merrill has heard the farm bill's Dairy Margin Coverage is better than past safety net programs, he said, but the cheese price will need to improve to make it work.
The Market Facilitation Program provided payments to dairy farmers affected by the trade war with China. Merrill said the help was minimal.
China raised tariffs 25 percent on U.S. dairy products, and talks to resolve trade disputes are likely to stretch into June. Meanwhile, Mexico put a 10 percent tariff on U.S. dairy goods as retaliation for tariffs on aluminum and steel.
Dairy market analyst Sarina Sharp gave her take on global and domestic markets for milk products during the Dairy Expo. She said business owners in the U.S. expected tariffs imposed by Mexico were temporary, but now Mexico is looking to other markets for its milk, and the country could add tariffs on milk powder.
"That would be devastating," Sharp said.
At the same time, China is importing more milk power, and "this is good news for global demand," she added.
Other countries are slowing in dairy sector growth, including Argentina.
Milk production in New Zealand was down after a period of hot and dry weather. Sharp doesn't anticipate much growth in the New Zealand dairy market because the country is cracking down on water regulations.
South Dakota dairy processors are in the midst of expanding their plants and upping production. Merrill said it could change the price of milk locally.
Sharp is optimistic about movement in domestic markets, too. She predicted that U.S. milk prices will slowly improve.
One way to encourage that turnaround is by getting people to buy more dairy products. Midwest Dairy uses checkoff funds to promote milk products. One new effort involves pop-up ads reminding people to buy butter and milk when they're shopping for groceries online.
The checkoff also works with fast food restaurants to promote dairy, and it supports new school food programs such as the food truck that provides summer meals in Rapid City. The state's summer food program served an additional 1,378 pounds of milk last year, according to Midwest Dairy, and McDonald's dairy sales grew 3.2 percent a year over its decade-long partnership with the checkoff.
Those programs keep Merrill optimistic about dairy in general.
"The industry is struggling, but dairy farmers are resilient. They try new things," Merrill said.