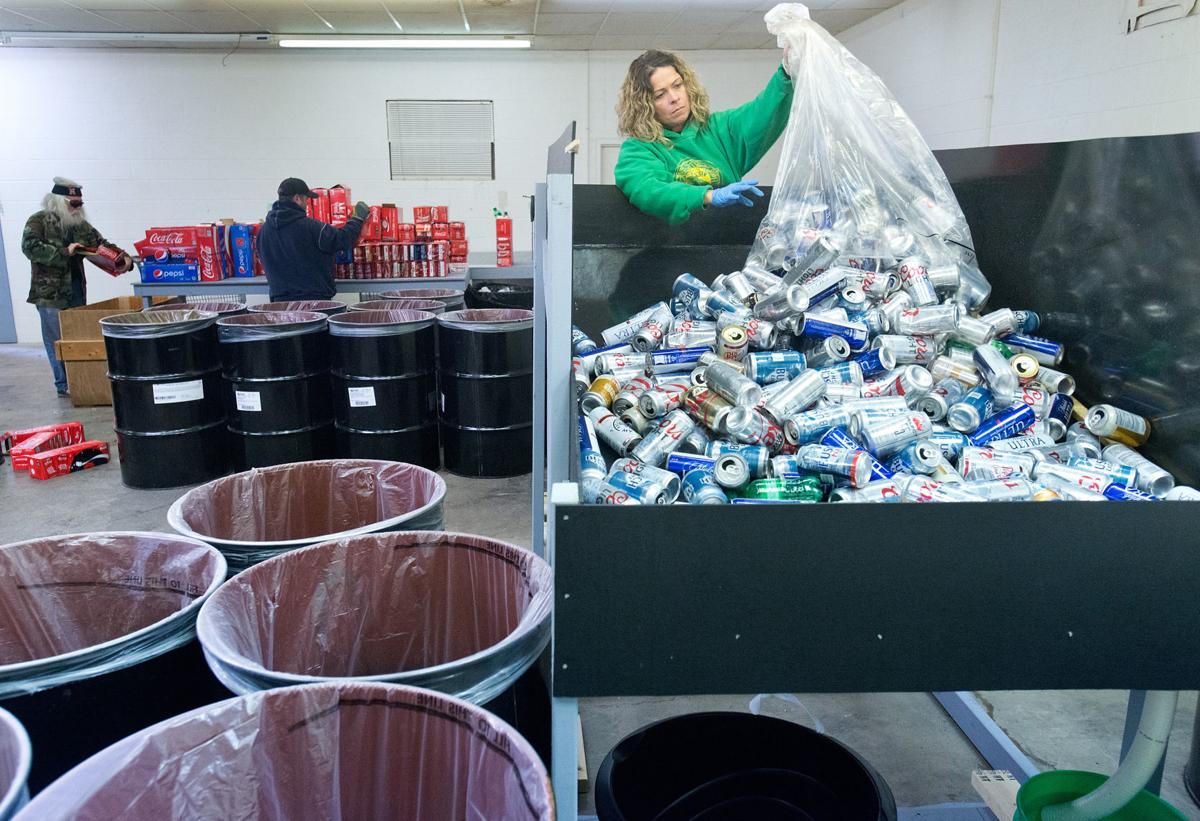 SIOUX CITY — The owners of The Can Farm know change is hard, but they think Morningside residents eventually will adapt to redeeming cans and bottles at their center, rather than local supermarkets.
Since Iowa enacted what's commonly called bottle bill in 1978, most residents have redeemed their cans and bottles directly at a store that also sells pop and other beverages subject to the 5-cent per can deposit.
However, since March 1, that has no longer been an option for them.
The Can Farm, 2801 Correctionville Road, has been designated as the certified redemption center for Walmart, Fareway and two other grocers in the Morningside/Sunnybrook area.
Barry "Bear" Haefs, who co-owns The Can Farm with his wife, Toni, said the biggest challenge the new business has faced so far is customers bringing used cans in their original containers. This was something they were allowed to do previously.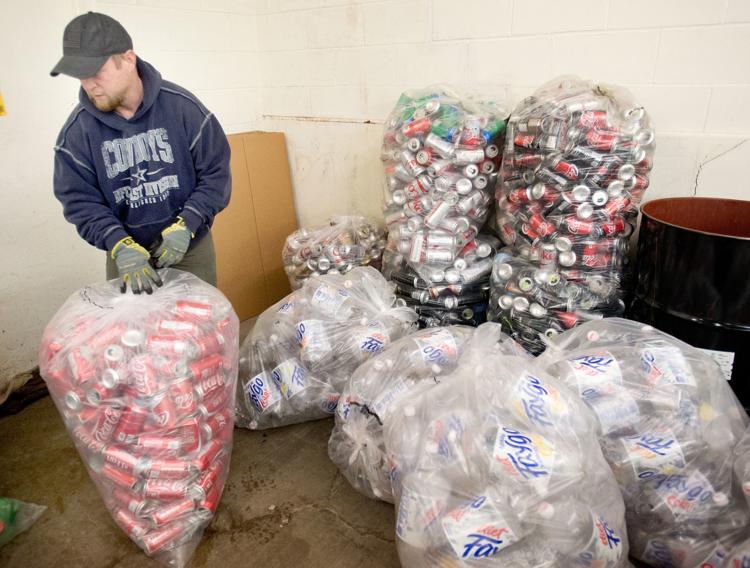 "We're saying, 'No, you can't bring them back in that. If you bring them back in that, put them in the flats.' " he said. "I'd say 80 percent of the people are OK with the change and the other 20 percent I'll never be able to make happy anyway … So we're shooting for 80 percent customer satisfaction."
Shortly after opening, the Haefs wrote a public apology on The Can Farm's Facebook page for any convenience the change in status quo may have caused. 
Even though they apologized, Toni Haefs also noted people should be receptive to the business because of what it means big picture-wise.
"This is giving us Sioux City natives an opportunity to put our roots back where we are from and to start a ma-and-pa-shop," she said.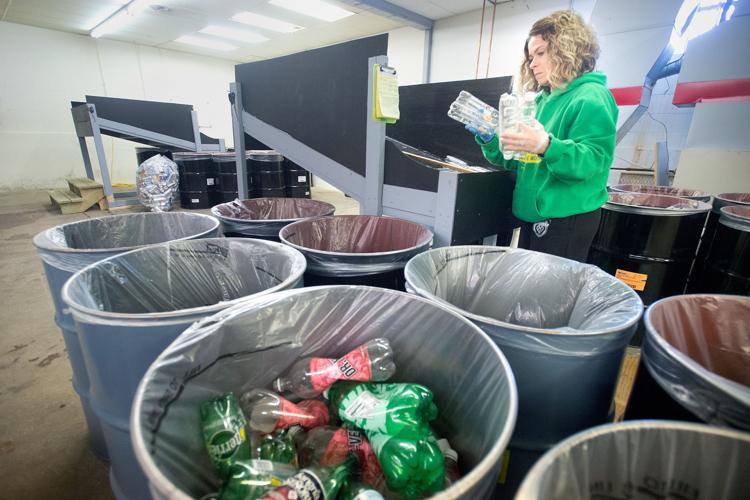 Although The Can Farm has only been open since Feb. 1, the husband-and-wife team running it are no strangers to the redemption business.
Previously, the Haefs owned Redeemed Redemption Center in Le Mars for six years before they sold that operation.
The Le Mars business was originally named The Can Farm, but the couple renamed it to reflect some of their major life changes at the time. The Haefs moved to Le Mars after completing treatment for their drug and alcohol addictions.
You have free articles remaining.
Additionally, the word "redemption" has strong ties to Christian ideology and the couple used that business and their current store as a method of gospel outreach.
After selling Redeemed in January 2016, the couple moved around for a bit before deciding to come back home to Sioux City to be closer to their children.
Barry Haefs, who also operates Bearz Concrete, said he and his wife were starting to miss owning a redemption center.
He likes counting out the cans — seriously — and he enjoys the interaction with customers and a chance to fellowship with those who in need.
On Dec. 8, he called one Morningside store manager out of the blue to gauge his interest in having someone else redeem their cans. To his surprise, the manager quickly agreed to the offer and asked him how soon could he start. Haefs then called managers at other Morningside grocery stores and found out they were also on board with his idea.
The next step was getting certified through the Iowa Department of Natural Resources. Having already successfully operated a redemption center, earning a new certification wasn't too difficult a task for the Haefs.
Finding a suitable location was the third big thing the Haefs needed to do to get going, but even that was accomplished without too much hair pulling.
"I started doing some driving around town and found a location here, this building, that was 10 minutes away from all the grocery stores so we could officially be their redemption center," Barry Haefs said.
The Can Farm is located in a 7,200-square-foot former furniture store in the Greenville neighborhood that's one street over from Gordon Drive/U.S. Highway 20.
Customers currently walk into the side of The Can Farm to redeem items, but the goal by April 1 is to have the much larger and spacious front portion of the center ready to serve the public.
The Haefs are doing all the work themselves, which is why they started off using a smaller portion of the store; however, portioning things out is why they were able to get The Can Farm up and operating so quickly.
"We stepped into this building Dec. 26 and Feb. 1 we were open for business," said Barry Haefs, noting they've already redeemed more than 150,000 cans.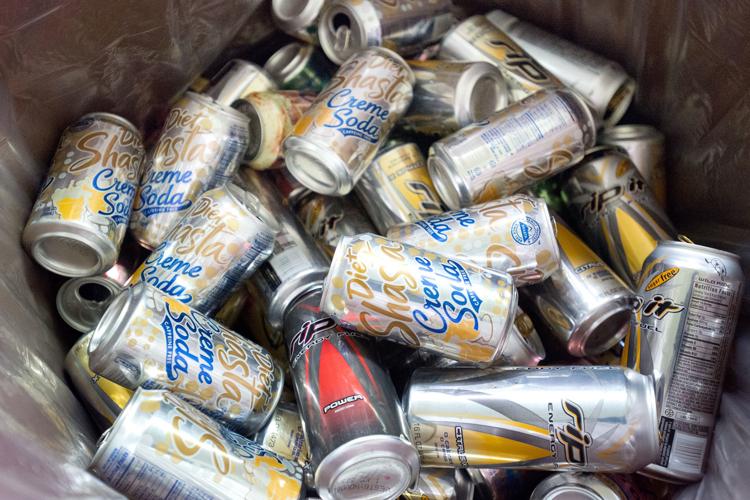 While their inside knowledge of the industry helped them open The Can Farm in such an expedited manner, the couple credit a higher power for everything falling into place the way it did.
"Ultimately, both me and Toni will say, we give all the credit to God for opening the doors with this opportunity," Barry Haefs said.