SIOUX CITY -- Diego Castelan has recently joined the realty team of Keller Williams Siouxland.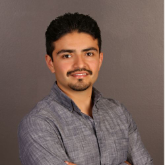 Team Leader Dane Doty is excited for the addition.
"We just continue to grow and bring great talent! Diego lives in Sioux Center and we just keep expanding our reach. He is experienced, entrepreneurial, an established business owner, and brings a lot of energy to our team. We are very excited to have Diego on our team as we continue to grow."