STORM LAKE, Iowa -- Tyson Foods last week publicly unveiled a new "Bright Blue" health center for the nearly 3,000 employees at its pork and turkey plants in Storm Lake. 
The health center is one of seven pilot clinics the Springdale, Arkansas-based meat company announced last year in the midst of the COVID-19 pandemic.
The Storm Lake clinic, which opened downtown in late May, is the only one in Siouxland. 
The health center offers health screenings, health coaching, chronic condition coaching, counseling, lab service and sick visits at little to no cost to most Tyson workers and their spouses and dependents. (Tyson employees with a high-deductible health insurance policy do have to pay for some services, but the fees were described as minimal.) 
Roughly 2,300 people are employed at Tyson's pork plant in Storm Lake and another 750 staff at its turkey plant. 
The 3,720-square-foot clinic is staffed and operated by Vermont-based Marathon Health. Two nurse practitioners, two medical assistants, a dietician and a behavioral health counselor are employed there. The clinic has four exam rooms, a lab, an office for the behavior health counselor, a dietician's office and a conference room. 
Storm Lake, the Buena Vista County seat, was the site of a major COVID outbreak last spring linked to Tyson's two plants. After conducting mass testing of its Storm Lake workers, the company in June announced that 591 workers at the pork plant had tested positive for the virus.
A month later, Tyson announced plans to launch weekly testing of workers at all of its plants, and said it planned to hire nearly 200 nurses and support personnel to support the 400 people who already were part of the company's health services team.
Storm Lake also was announced as the first site for the seven pilot clinics -- the others are in Texas, Arkansas, Tennessee, Kansas, North Carolina and south-central Nebraska.
Dr. Claudia Coplein, who was hired as Tyson's first chief medical officer, said the company needs to see how things go with the first clinics before deciding to expand to other plants, including its largest beef plant in Dakota City, Nebraska.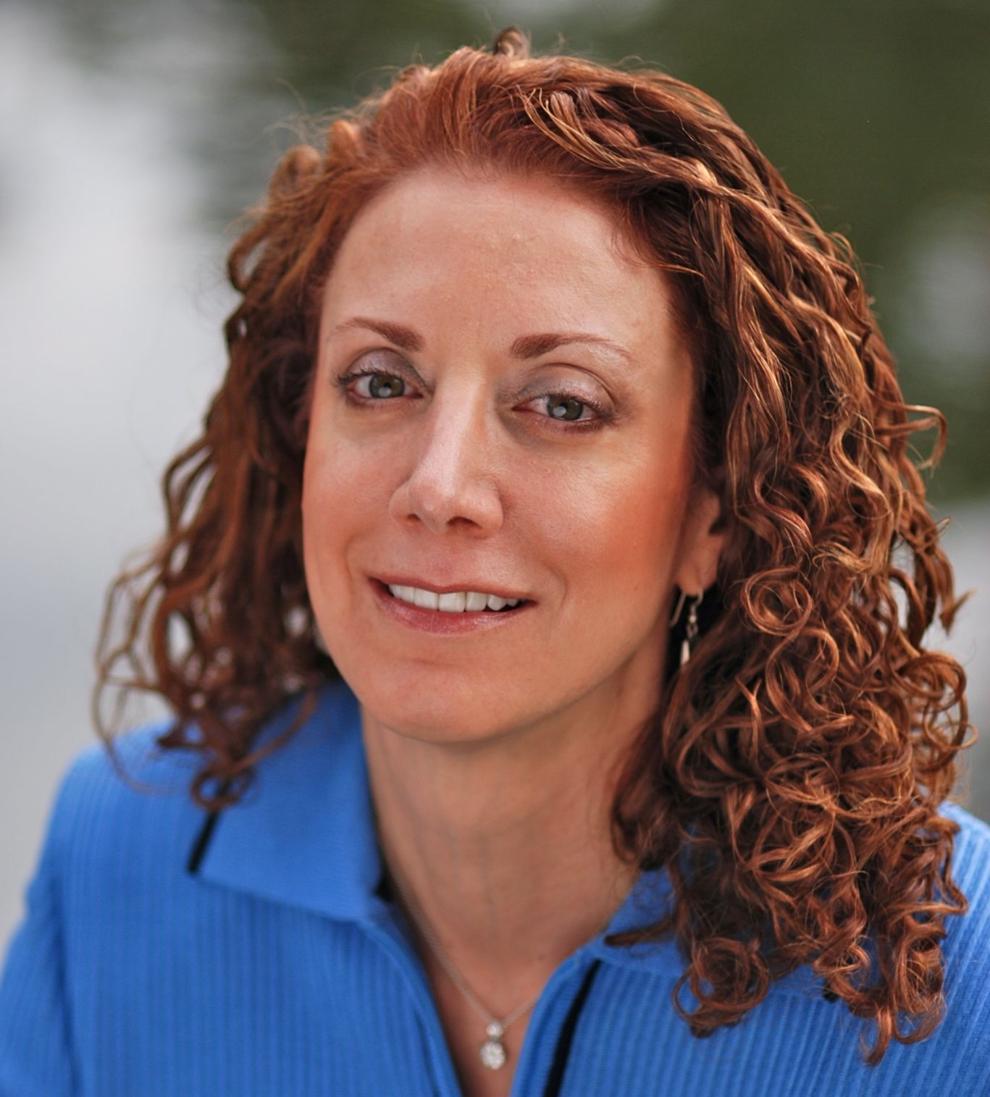 Coplein, who was among the Tyson officials who attended the public unveiling for the Storm Lake clinic on Thursday, described a "strategic process" of deciding where to open clinics for workers that began almost two years ago. 
"We want to give them a chance to get up and running and operating, and see how the utilization and the results are. We want to make sure that they're doing what we set out to do, which is improve team member access to the health system and improve their overall health," Coplein said.
COVID-19 tests aren't yet available at the clinic, and COVID-19 vaccines likely won't be.
Coplein said plans for the clinic had been in the works before the pandemic struck, and its mission has relatively little to do with the virus. Rather, the intent is to monitor and offer help for common conditions like high blood pressure, arthritis, certain infections, depression and anxiety, and ailments such as diarrhea, the common cold and strep throat.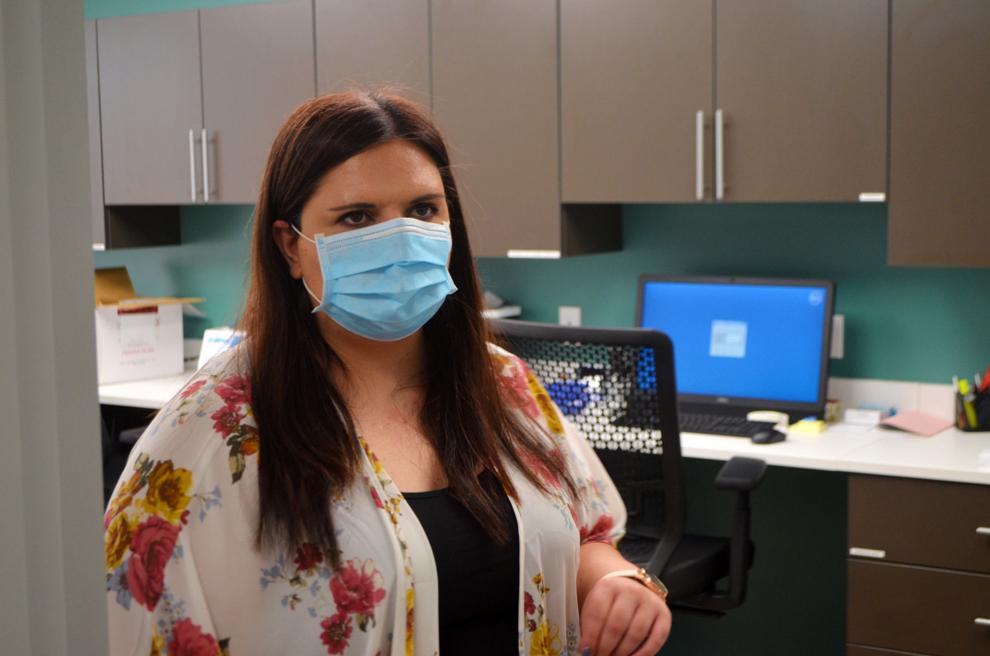 The clinic is able to dispense a limited number of medications and certain prescriptions. 
"We have a little bit of a mix between some over-the-counter stuff, like allergy medications, heartburn medications, Tylenol, that type of stuff. And then we also carry some prescription medications, so if someone comes in and they're newly diagnosed with hypertension, we can give them something out of our cabinet to get them started and get them started, and get them stable, and then after that we utilize whatever local pharmacy they choose or mail-order," said Kelcee Jarrard, a nurse practitioner at the clinic.
"And then we also carry all the main antibiotics as well, so if somebody comes in with an ear infection, we can diagnose them, and treat them and give them their meds, and out the door they go." 
The health center is aimed at personal health, and does not offer occupational health services, such as prevention or treatment of on-the-job injuries or other workplace-related healthcare. Those services are offered at Tyson's plants. 
Coplein said some Tyson employees have struggled with access to the healthcare system, which can sometimes result in chronic conditions going untreated until the person lands in the emergency room. 
"Many team members, who all have health benefits, are not using their health benefits. And there's a variety of reasons that could be -- it could be cultural barriers or language barriers, it could be that the health system is pretty scary and difficult to navigate for many people," Coplein said. "And what we see is that sometimes people with health conditions that don't take care of them or address them, or may not even know about them, instead end up in the emergency room. And the goal is really to avoid that sort of crisis." 
All of the pilot health centers are managed by Marathon Health, which operates roughly 240 employer-sponsored health centers around the country, said Marathon CEO Jeff Wells, who attended Thursday's unveiling in Storm Lake. The onsite clinics, usually the domain of larger employers, are becoming more popular as firms seek to look after their workers' well-being, he said. 
"We've seen, over the last few years, sort of 20 to 30 percent growth, among employers that are offering this benefit. And I think the pandemic is going to increase that, because I think employers are realizing kind of the important of, not just safety, which is critical, but also just broad health and well-being for their teams," Wells said.