In a campaign opposing President Trump's trade policies, the U.S. Chamber of Commerce released a report Monday showing more than $977 million …
NORTH SIOUX CITY -- For some time, Brenna Wilcox had her suspicions that all was not well at the Alorica call center in North Sioux City.
DETROIT — Ford Motor Co. intends to have a fully driverless vehicle — no steering wheel, no pedals — on the road within five years. The car wi…
NEW YORK — GreenPal CEO Bryphones, tabletsan Clayton came to realize he had to scrap his company's $90,000 website.
It's a strategy that crosses the mind of many borrowers when they take on a home loan: Make an extra mortgage payment or two every year and sa…
HAVANA | Ramses Fernandez's most cherished possession is barely larger than a refrigerator, with the legroom of an economy airplane seat and a…
NEW YORK | A new law that requires food makers to label the packaging of any products that contain genetically modified ingredients has small …
NEW YORK | Varsity-inspired cardigans. Preppy layers. Satin bomber jackets. There are plenty of fashion trends that experts say should help pi…
NEW YORK | When Terina McKinney displays her leather bags and belts at events attended primarily by black women, they are often interested in …
NEW YORK | Facebook is blocking ad blockers on the desktop version of its service, saying well-made, relevant ads can be "useful."  
GREENWICH, N.Y. | For years, children have begged to milk a cow at the Washington County Fair.
WASHINGTON | The federal government for the first time has given permission to a private Florida company to fly a spaceship beyond Earth's orb…
SAN FRANCISCO | You can expect to hear a lot more from Apple about the virtues of mobile apps and online services in coming months. And for go…
NEW YORK | On-demand apps make life easier: A few taps on my phone and I can get a cab in minutes or groceries delivered to my door.
NEW YORK | Small business owners are contending with a calendar problem that becomes a cash flow problem — they're waiting longer to get paid.
NEW YORK | Expect more talk about small business issues like taxes and regulations as the post-convention presidential campaigns intensify, wi…
WASHINGTON | Beer drinkers who can often find out details about the grain and hops that went into their beverage may get more information from…
Britain's vote to leave the European Union is already taking a toll on some small U.S. businesses, with canceled tour bookings in New York and…
DALLAS | Airlines used to give discounts to passengers who were traveling to a relative's funeral, but those days are just about gone.
NEW YORK -- The idea that grew out of the Great Recession was promising: Let small businesses raise money from individual investors online wit…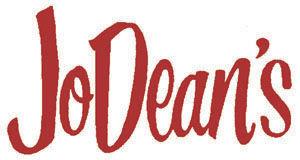 JoDean's Steak House & Lounge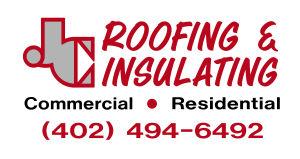 J.C. Roofing & Insulating
NEW YORK | They're not household names like McDonald's or The UPS Store, but small franchises beyond the usual restaurant groups and retailers…
SEABROOK, N.H. — The cod isn't just a fish to David Goethel. It's his identity, his ticket to middle-class life, his link to a historic industry.
NEW YORK | Several websites are trying to make death easier -- for the people left behind.
NEW YORK -- Some small business owners already working to make their companies more welcoming to LGBT employees say the massacre at a gay danc…
DETROIT -- Hailing a ride with a smartphone app in many U.S. cities is coming down to a fight over fingerprints.
BOISE, Idaho | For-profit medical schools are starting to pop up around the country, promising to create new family doctors for underserved ru…
NEW YORK | Clients can text their lawyers to double-check hearing times. Potential customers may message a dog breeder to find out the due dat…